School of the Art Institute of Chicago
Your Chances at SAIC
(on ACT score alone)
Your Chances at SAIC
(on SAT score alone)
Men

Women

# Applicants

715

1,979

# Admitted

521

1,542

% Admitted

72.9%

77.9%

% Overall

76.6%
Oct 21 2013
Fine Arts - Painting/Sculpture/Photography/etc
I enrolled in both AP and IB studio art courses, was a member of the Art Society, and enrolled in juried competitions while in High School. I developed strong relationships with the Art faculty and therefore received strong recommendations. I was also invested in academics, presenting a strong GPA and ACT score for admission. If you would like to be considered for financial aid, fill out your FAFSA. For further, merit-based aide, note the merit-scholarship portfolio due date and submit your strongest works. Remember, SAIC appreciates fine craftsmanship, but choose a body of work that represents both your skill and conceptual framework in order to best present yourself.
Once you are accepted to SAIC, do all that you can to further your practice. Though trying, Core and Research are very beneficial to your development, so participate fully and investigate each prompt given to you, as these won't be handed to you in upper level courses. 3000 and 4000 will require you to be self motivated and autonomous in your work.

ACT: 32 SAT: 1980 Female
Mar 11 2012
Art & Design Department
Getting in is fairly easy. Almost everyone is accepted. You can tell just how much they want you based on the scholarship they offer. I was offered about 11,000 a year, which is a pretty standard scholarship there.
SAT: 1890 Female
Sep 17 2011
Other
This school is easy to get it. They accept 85% so just do it. Don't be scared.
Female
Apr 09 2011
Other
It's harder to get into graduate programs than it is undergraduate, but put together a nice packet (including excellent writing sample and decent portfolio). Play up your conceptuality as an artist. SAIC is big on conceptual art. It depends what graduate program you want to go to, but take some time on all of your application materials and be yourself and it will be all gravy.
Female
Mar 13 2011
Other
I did jack shit and they loved me for it. Word to the wise: If, when looking at featured portfolios on a school's website, you think, "oh! I can do much better work than that! Getting in will be a piece of cake," then that is the surest sign that you should avoid that school at all costs. Don't make the same mistake I did.
Male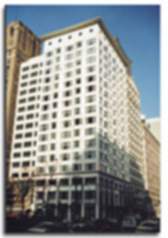 Similar Colleges by Education Quality