The University of California Santa Barbara
Your Chances at UCSB
(on ACT score alone)
Your Chances at UCSB
(on SAT score alone)
Men

Women

# Applicants

20,722

26,005

# Admitted

9,214

12,034

% Admitted

44.5%

46.3%

% Overall

45.5%
Jul 28 2014
Psychology
Strong personal statement and pretty good GPA / test scores
ACT: 32 SAT: 1830 Female
Jan 29 2014
Political Science
I received a 2160 on my SAT, took several AP classes and passed the accompanying AP tests, and graduated from high school with a 4.4 cumulative GPA in 2013. Like most universities, extracurricular activities and a good essay helps with acceptance.
SAT: 2160 Female
Feb 14 2012
Communications
I actually applied to UCSB as a backup without even visiting the campus. I attended a very competitive prep school and was definitely qualified to attend the school. What I liked about it was the personalities of the students and the friendliness of the campus.
What should you do to get in? Participate in as many extracurricular as you can while still maintaining a good GPA and achieving good test scores. Our campus prides ourselves on a good balance of life and work. Our students leave school ready to attack the world because of both their performance in the classroom and their ability to communicate well with others.

Female
Nov 05 2011
Biology
I applied to get in. As in out-of-state student, you are at a serious disadvantage because the UCs will accept in-staters above all others. I managed to get in (from MA) because I was shooting for the ivy-league schools...meaning I had a 4.3 GPA, took a course at a local university, was in band,marching band, wind ensemble, pit orchestra, national honor society, key club, had an internship at the Broad Institute (combined lab of Harvard and MIT) junior year of HS, took the most challenging courses my schedule would allow, got an honorable mention at a regional science fair, etc. Good-luck out-of-staters =)
SAT: 1720 Female
Sep 01 2011
Other
Have a pulse and an okay SAT score.
SAT: 1930 Male
Jun 14 2011
Communications
Like said, I transferred from UCR and all I did was do what most intercampus transfers have to do - maintain at least a 3.0 GPA and complete your 90 units (all your GE's) by the time you end sophomore year. And of course, if you have any major specific requirements you must fulfill for any of your prospective UC's, to fulfill those in time.
And like I already mentioned, if UCSB is on your list, REALLY think about if you can survive in such a school. And just from my personal experience, Asians don't seem to fit in too well at this school. But again, that's just me (and I'm not a party person either)

Male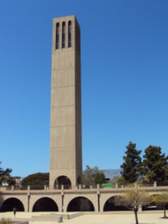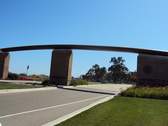 Similar Colleges by Education Quality