The University of Illinois Chicago
Your Chances at UIC
(on ACT score alone)
Your Chances at UIC
(on SAT score alone)
Men

Women

# Applicants

6,250

8,314

# Admitted

3,831

5,320

% Admitted

61.3%

64.0%

% Overall

62.8%
Jul 29 2014
Criminal
So UIC takes ACT scores. Coming from a different state, I took the SAT instead. UIC was able to "convert" my score so I had an ACT score for math placement purposes.
Female
Jul 28 2014
Chemical Engineering
I simply applied. There don't seem to be many standards. Emphasize how your qualifications or background might benefit the school's diversity and public relations - that's their main concern.
Male
Jun 14 2014
Biology
They'll take anybody with a pulse
ACT: 27 Female
Jun 06 2014
Biology
It's easy to get into UIC, they accept a lot of students. I had really great grades but a slightly below the average ACT score and I was still accepted.
ACT: 20 Female
Feb 01 2014
English
Did well in high school and tested well. I think those are the main considerations.
ACT: 28 Male
Jan 02 2014
Mechanical Engineering
Firstly when I was kid so that time UIC is so famous so I decided when I am graduate so I want to go in the UIC. So my interest becoming before. When I am going for the freshman year for the high school so I marked like every student wants to go UIC, finally when i was in junior year my friend told me UIC is good for you and he also come there for the study. That is how I want to get admission in the University of Illinois at Chicago.
ACT: 18 Male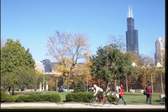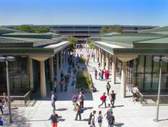 Similar Colleges by Education Quality