The University of Illinois Urbana Champaign
UIUC says:
The University of Illinois at Urbana-Champaign offers more than 150 degree programs in the eight undergraduate colleges that are open to freshmen. Each college admits students on a competitive basis. When you apply to the University, you must apply to one of the colleges. You must also choose a curriculum or major.

Admission to all of the colleges at the University is selective. The University is fortunate to receive applications from outstanding high school seniors each year, and more than half of the entering freshmen come from the top 10 per cent of their high school classes. Due to the demand for space in all programs, there is rarely an opportunity to be considered for a second choice.
Your Chances at UIUC
(on ACT score alone)
Your Chances at UIUC
(on SAT score alone)
Men

Women

# Applicants

15,863

12,888

# Admitted

10,578

8,856

% Admitted

66.7%

68.7%

% Overall

67.6%
Jul 31 2014
Public Policy
I got in not based on grades but my essay and my activities and leadership skills
ACT: 23 Male
Jul 12 2014
PreVet and Veterinary
As an in-state resident it may be difficult to get into this university without having a nice shiny resume. You essentially are selling yourself to the school so obviously, you want to look good to them. Having a solid ACT score and a strong GPA will definitely help, along with strong volunteer work (related to your program of study), and employment. This shows that you are a hard worker and dedicated student that clearly will succeed at a school such as Illinois.
ACT: 27 Female
Apr 30 2014
Other
I applied to transfer and it wasn't a hard process
ACT: 30 Male
Mar 12 2014
Political Science
I had an A average and a high ACT score, but I came in as an undecided major. I just wrote a really good personal essay and had a couple of informal campus visits with some faculty and students.
ACT: 34 Male
Sep 02 2013
Other
I did things that look good on paper, basically. Good grades, taking somewhat difficult classes, and a high ACT/SAT score will greatly contribute to getting into U of I. I feel I'm fairly intelligent, if a bit lazy, so I think I earned my place here (my family definitely has zero pull anywhere in the administration). But please remember, these things mean so little once you start classes. If you thought high school was easy, you're in for a wake up call for college. You actually have to study. For those who found high school difficult, maybe you shouldn't come here, unless you went to a fancy academy with all AP courses.
I do think my essays helped a lot. Don't BS your essays. One of mine asked about a favorite service project or high school group (one of those), and I was very happy to talk about the things I did. If you are involved in even one group or even a sports team, and there are things you did in that group that you enjoyed, talk about it! Communicate on paper how much you loved it! Or maybe if the question involves goals for school, talk about what you want to do. I am very much in love with Japan and Japanese culture, so I know I talked about that for a related question. The essays let them know about you, so tell them what little you can in your 200 or 300 words.
Also, go do a campus visit. Make sure you get to know the campus a little before committing. It's a very large, overwhelming school. You should know ahead of time if that's what you really want out of college, or if you prefer a smaller, closer knit college experience.

ACT: 31 Female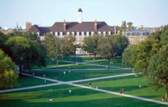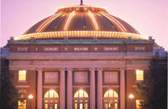 Similar Colleges by Education Quality