The University of Notre Dame
Your Chances at UND
(on ACT score alone)
Your Chances at UND
(on SAT score alone)
Men

Women

# Applicants

8,319

8,229

# Admitted

2,085

1,934

% Admitted

25.1%

23.5%

% Overall

24.3%
Nov 19 2014
Undecided
I would recommend visiting campus to get a full feel for the atmosphere of the school. Then, when you apply, include in your essay a deep understanding of the sense of the school that a tour and info session gives you. Alumni and officers here don't care where you're from or who you are, they want qualified applicants who are serious about the school and buy into the elements Notre Dame experience.
SAT: 2270 Male
Jul 03 2014
Finance
Work hard in school but also pursue things that you are interested outside of it to make yourself different. Community service is also great!
Female
Jun 06 2014
Civil Engineering
You need connections. If you are not connected, go and look elsewhere.
Female
Sep 08 2013
Computer Science
Perform well in high school. Do extracurriculars and social service activities as well.
SAT: 1450 Male
Mar 23 2013
Political Science
To get in to ND, I didn't have top grades or sat scores or alumni relations, but I did have an extreme amount of extracurriculars.
ACT: 29 SAT: 1810 Female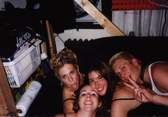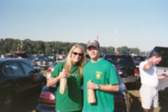 Similar Colleges by Education Quality