Fashion Design Courses
During your studies in fashion design you will take your typical college courses such as writing, math, science and history. The courses you take centered around fashion will vary from program to program, but you can expect to take some of if not all of the following courses.
Fashion Illustration
Fashion Illustration is the communication of fashion that originates with illustration, drawing and painting. It is usually commissioned for reproduction in fashion magazines as one part of an editorial feature or for the purpose of advertising and promoting fashion makers, fashion boutiques and department stores.
Fashion Design
Fashion design is the art of the application of design and aesthetics or natural beauty to clothing and accessories. Fashion design is influenced by cultural and social latitudes, and has varied over time and place. Fashion designers work in a number of ways in designing clothing and accessories such as bracelets and necklace, because of the time required to bring a garment onto the market, must at times anticipate changing consumer tastes.
Fashion designers attempt to design clothes which are functional as well as aesthetically pleasing. They consider who is likely to wear a garment and the situations in which it will be worn. They have a wide range and combinations of materials to work with and a wide range of colors, patterns and styles to choose from. Though most clothing worn for everyday wear falls within a narrow range of conventional styles, unusual garments are usually sought for special occasions such as evening wear or party dresses.
Diversity
The "business case for diversity" stem from the progression of the models of diversity within the workplace since the 1960s. The original model for diversity was situated around affirmative action drawing strength from the law and a need to comply with equal opportunity employment objectives. This compliance-based model gave rise to the idea that tokenism was the reason an individual was hired into a company when they differed from the dominant group.
The social justice model evolved next and extended the idea that individuals outside of the dominant group should be given opportunities within the workplace, not only because it was the law, but because it was the right thing to do. This model still revolved around the idea of tokenism, but it also brought in the notion of hiring based on a "good fit".
Beyond having a workforce that mirrors the changing demographics of the global consumer market and the ability to better understand their desires and preferences, productivity, and costs can be analyzed to assist in building the business case for diversity. In the deficit model, organizations that do not have a strong diversity inclusion culture will invite lower productivity, higher absenteeism, and higher turnover which will result in higher costs to the company.[1]
Digital Graphics
Learn the industries leading digital graphics software packages and incorporate them in to your design process to add another dimension to your prototypes.
Children's Wear
Children's clothing is clothing for children who have not yet grown to full height. Grandma bait is a retail industry term for expensive children's clothing.[1]
Children's clothing is often more casual than adult clothing, fit for play and rest. Hosiery is commonly used.
Sportswear
Sportswear or activewear is clothing, including footwear, worn for sport or physical exercise. Sport-specific clothing is worn for most sports and physical exercise, for practical, comfort or safety reasons.
Typical sport-specific garments include shorts, tracksuits, T-shirts, tennis shirts and polo shirts. Specialized garments include wet suits (for swimming, diving or surfing), ski suits (for skiing) and leotards (for gymnastics). Sports footwear include trainers. It also includes some underwear, such as the jockstrap and sports bra. Sportswear is also at times worn as casual fashion clothing.
For most sports the athletes wear a combination of different items of clothing, e.g. sport shoes, pants and shirts. In some sports, protective gear may need to be worn, such as helmets or American football body armor.
Intimate Apparel
Intimate apparel is apparel that is meant to be worn in the bedroom and shown off to ones spouse.
Knitwear Design
Learn the ins and outs of knitwear. What color's to use, what texture and the silhouette. Construct knit garments and accessories.
Schools that offer Bachelors for fashion

$19.1k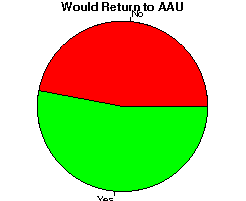 $17.7k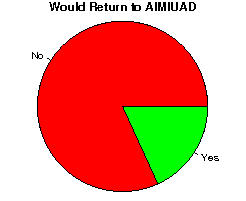 $36.7k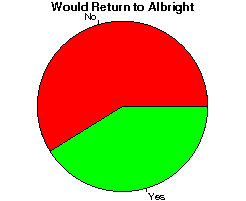 $15.9k


$15.5k


$18.7k


$18.7k


$18.7k


$18.7k


$18.7k