The University of Southern California
Breakdown of "Extracurricular Activities" at USC
By Gender
Male
B+
Female
A-

By Major
Accounting
B-
Aerospace Engineering
A-
Architecture
A-
Architecture & Urban Planning Department
A+
Art & Design Department
B+
Biology
A-
Business - Management and Administration
A-
Chemical Engineering
A-
Chemistry
B
Civil Engineering
C
Communications
A-
Computer Engineering
A
Computer Science
B+
Economics
B+
Electrical Engineering
A-
Engineering Department
B-
English
B
Finance
A+
Fine Arts - Painting/Sculpture/Photography/etc
B
History/Histories (art history/etc.)
A-
Industrial Operations Engineering
A-
Journalism
A-
Kinesiology
A+
Language - French/Spanish/etc.
A
Math
A-
Mechanical Engineering
A-
Music - Composition/Theory
A+
Music - Performance
A
Neuroscience/Cognitive Science
C+
Nursing
F
Other
B+
Perfomance Arts
B-
Philosophy
B-
Political Science
B
PreDent and Dentistry
A+
PreLaw and Legal
B+
PreMed and Medical
A
Psychology
B
Public Health
A+
Public Policy
A-
Religion/Religious
C-
Sociology
A+
Telecommunications
A+
Undecided
A-
Urban Planning
A+
Video/Media
B

Against similar schools
Extracurricular Activities compared with similar schools in class.
Quotes touching on Extracurricular Activities
| | |
| --- | --- |
| | "... On one hand there are some great teachers, fun sports events and a great reputation ..." |
| | |
| --- | --- |
| | "... Like somebody here stated, I first thought USC was a great college due to the campus and the student activities going on (i ..." |
| | |
| --- | --- |
| | "... I am not into the party and I commute about 45 mins so I am not into the activities in campus that much ..." |
| | |
| --- | --- |
| | "... USC's life is based on football, sports, and other shallow things ..." |
| | |
| --- | --- |
| | "... USC seemed like a good school at first when I started out as a freshman interested in sports, the athletic program and some people I hung out with..." |
| | |
| --- | --- |
| | "... It was, is, and always will be a monetarily based party university fueled by its sports, and with enough money to pay its way into a decent natio..." |
| | |
| --- | --- |
| | "... The students tend to be shallow, tend to care more about football and other sports than their education, and some of them really do come from ri..." |
| | |
| --- | --- |
| | "... Unless you have a car on campus and can leave frequently to find things to do, the area around USC has little to nothing in the way of non-USC ac..." |
| | |
| --- | --- |
| | "... I think I can provide a different image of this school based on my background/activities/etc ..." |
| | |
| --- | --- |
| | "... The professor and students all stand together to compete with UCLA in both academics and sports ..." |
| | |
| --- | --- |
| | "... The social life is great (and I hate the Greek system, so I'm not even talking about the Row), especially if you join clubs and do other activ..." |
| | |
| --- | --- |
| | "... It is much safer than it is made out to be, with all the housing and activities very close to campus ..." |
| | |
| --- | --- |
| | "... Not only are there great cultural resources like the many museums, performance auditoriums, sports complexes, etc ..." |
| | |
| --- | --- |
| | "... I felt the school combined an excellent educational environment along with many campus and community activities ..." |
| | |
| --- | --- |
| | "... The campus is beautiful with a balance mix of academics, social life, and sports ..." |
| | |
| --- | --- |
| | "... Extra-curriculars: Lots of clubs and sports ..." |
| | |
| --- | --- |
| | "... Positives: -Has a solid academic reputation that will continue to get better -Beautiful campus and good location in Los Angeles -Good programs..." |
| | |
| --- | --- |
| | "... The new student center is opening in the fall and there are tons of activities on campus, but trust me if you want to see LA and all the great st..." |
| | |
| --- | --- |
| | "... Student orgs, sports clubs, etc ..." |
| | |
| --- | --- |
| | "... Activities: Believe it or not, USC parties hard (we recently had one of our parties raided by the SWAT team complete with helicopters) ..." |
| | |
| --- | --- |
| | "... There are a ton of choices for extracurriculars, ranging from sports to clubs to volunteering ..." |
| | |
| --- | --- |
| | "... There are plenty of activities which is great, but not nearly at the accesibility level as was promised ..." |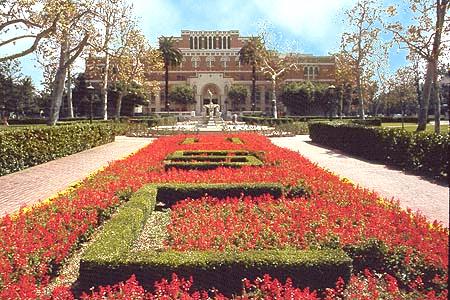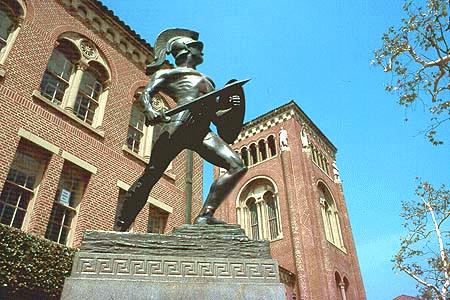 Ranking Similar Schools by ExCuricular