Breakdown of "Campus Aesthetics" at Centre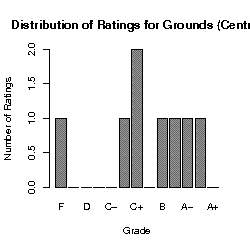 Against similar schools
Campus Aesthetics compared with similar schools in class.
Campus Aesthetics
"
... I find myself utterly bored during the weekends, you can only go to frat parties so many times, and lacking real world experience, because I stay...
Read full comment
"
... The housing staff is insane--they make it impossible for you to live off campus ...
Read full comment