Early Winter (when the photo was taken)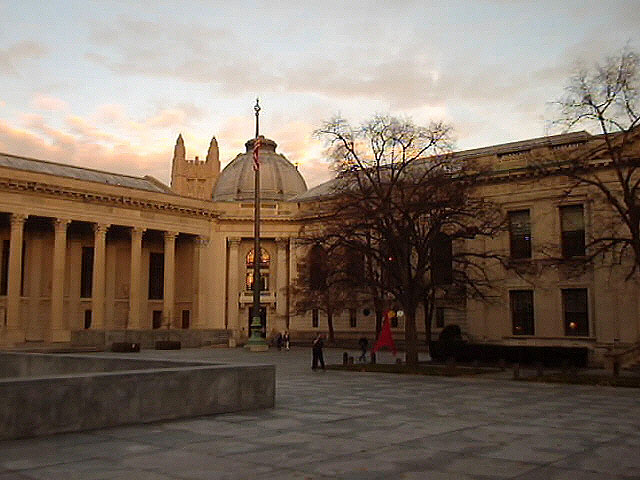 Student Description
The Commons area (Beinecke Plaza), one of the focal points of campus. To the right of the Oxfordian dome is Woolsey Hall, a huge, ornate performance space with a tremendous organ embedded in the wall behind the stage. To the right is the common dining hall, a cavernous area open for more extended periods of time than the twelve residential college dining halls or the graduate and professional school cafeterias.
Google Map of Yale Campus
Zoom way in & look around.