Early Winter (when the photo was taken)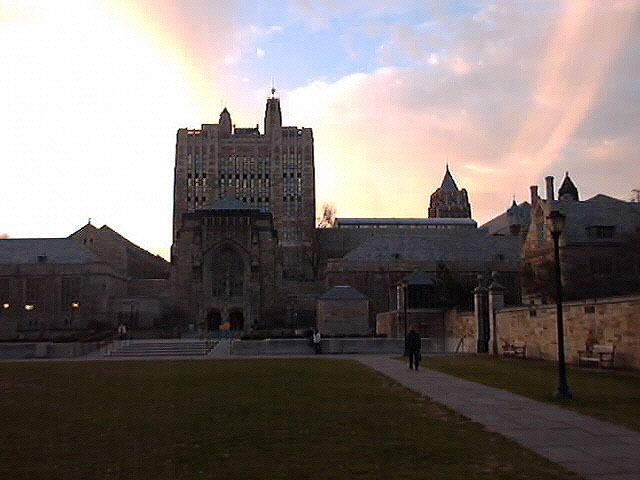 Student Description
Sterling Memorial Library with its massive, temperature controlled stacks dominates this photograph of Cross Campus, one of the five major quads at Yale. Within Sterling is a second collection of documents, the Gilmore Music Library, and below the edifice (as well as most of Cross Campus) are the two underground stories of CCL, Cross-Campus Library, which is open until 2:00 AM. To the right is the courtyard wall of one half of Berkeley College, which is split in two but connected underground. Finally, the tower in the distance to the right of the library is part of HGS, the Hall of Graduate Studies.
Google Map of Yale Campus
Zoom way in & look around.