Early Winter (when the photo was taken)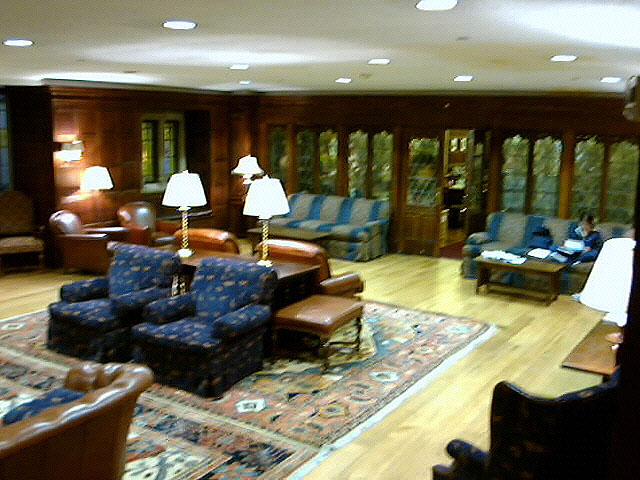 Student Description
A very blurry photograph of the common room within Trumbull, one of the twelve residential colleges. The dining hall is through the doors on the far end of the room. Upon acceptance into Yale, students are randomly assigned to a residential college, a system which insures diversity within each college and avoids self-segregation. In addition to being home, the residential college, presided over by the Dean and the Master, both faculty members, is the major social center within the university. Each college sponsors classes, seminars, Master's Teas, dances, and other events, and college intramurals are an ongoing source of friendly rivalry.
Google Map of Yale Campus
Zoom way in & look around.