The College of William and Mary
Responses
Thier is only one cute boy and hes huging a girl
Thier is only one cute boy and hes huging a girl LOL
November 2003 (when the photo was taken)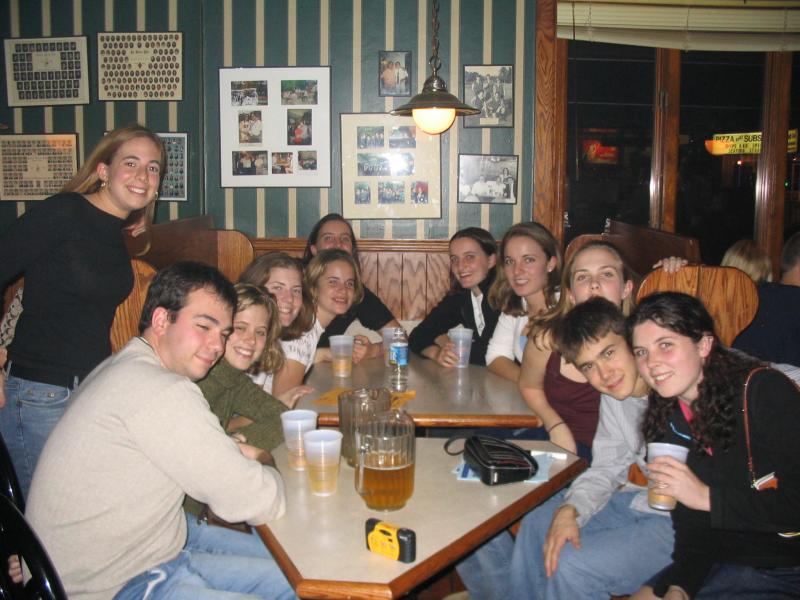 Student Description
This is College Delly, one of the only places that under 21's can get into at night. It's one of the three bar/restaurants that comprise Williamsburg's entire night life. We were all out celebrating Amy's 21st. Notice how there's only 2 cute boys in this picture? That's because the male-female ratio at W&M GREATLY favors the guys. There are mismatched couples all over campus, of attractive girls and nondescript guys. So if you're an average looking guy, this is the college to find yourself a hot wife.
Google Map of CWM Campus
Zoom way in & look around.