Pensacola Christian College
How this student rated the school
Educational Quality
B-
Faculty Accessibility
B
Useful Schoolwork
B-
Excess Competition
C
Academic Success
C
Creativity/ Innovation
D+
Individual Value
D+
University Resource Use
B+
Campus Aesthetics/ Beauty
A+
Friendliness
C+
Campus Maintenance
A+
Social Life
D+
Surrounding City
F
Extra Curriculars
C+
Safety
A
Describes the student body as:
AfraidDescribes the faculty as:

Lowest Rating
Surrounding City
F
Highest Rating
Campus Aesthetics/ Beauty
A+
She cares more about Surrounding City than the average student.
Date: May 04 2010
Major:
Communications
(
This Major's Salary over time
)
Things everyone should know about PCC:FOR POSSIBLE STUDENTS1. While the cost at PCC is considerably lower than most colleges, consider: They do not accept any scholarships other than their own, Students are only eligible for ONE of their scholarships, And while their tuition has almost doubled in the last 5 years their scholarship amounts remain the same.2. College Days are not a good example of how PCC runs everyday.3. PCC offers students $200-$300 per person that they can convince to register as a future student. (so they might be recommending PCC just for money, not because it's a great college)4. When visiting PCC, make sure you ask your tour guide about the different types of punishments, like shadowing, socialing, campusing (whoops, they don't campus people anymore, because it turns out, that's ILLEGAL)5. In all their promotional material, PCC boasts about Pensacola Beach. In reality, students are not even allowed to go there unless they are with family. Men and women go to separate beaches.6. Did you know PCC can kick you out for something as simple as 'inappropriate' pictures on your facebook? (even if it was taken while on break or before you were a student)7. At PCC, students are always guilty until proven innocent.DORM LIFE1. No dorm rooms have locks on them, anyone can enter at anytime. This includes floor leaders/residence managers who will ignore your right to privacy if they think you may be doing or posses something 'unacceptable.'2. Stolen items are a norm in the dorms, especially in the mens'. The college doesn't really do much about it unless people complain enough. Then they may resort to kicking out an innocent student so people will think it's been resolved. (it's happened before)3. All students under 23 have to be in bed with the lights out by 11:00 pm (12 am on Friday and Saturday). If you get caught studying past that time during finals, they write you up for cheating. (they believe you are getting an unfair advantage over other students)4. Most of the dorm rooms have sealed windows. (FIRE HAZARD)5. During fire drills in the girls' dorm, floor leaders will not let girls in pants, shorts higher than the knee, etc., exit the building until they have changed into something more 'modest'. (will they enforce that during the real deal?)6. Since most of the windows are sealed, the rooms could be considered health hazards. Most notably the 2 oldest men's dorms. Black mold has been found in rooms before.7. Students must scan out whenever going off-campus and say exactly where they are going.STUDENT LIFE1. Floor leaders have the ability to write any student up, which usually results in demerits. 2. Student Life believes floor leaders are not capable of lying. (or using their authority for personal gain)3. Dean Baer (head of women) believes a woman cannot be a Christian and wear pants. 4. Abercrombie and Hollister clothing are not allowed since PCC believes that they are connected to pornography. Although, as long as the logos are covered, they don't seem to mind.5. Student Life is much more concerned that students conform to the PCC spirit instead of an actual Christian spirit. (there is a difference)6. Student Life has been known to lie to students in order to get a confession to a wrong doing.7. Student Life will also lessen the degree of punishment for a student who will tattle tale on other students.8. Certain authority figures will question a person's salvation if they are caught breaking the rules.9. Although the teachers may be very friendly and helpful (PCC emphasizes this a lot) they really have no say to whether a student gets kicked out or not. (It might help more to have a friendly/helpful Student Life)CAMPUS CHURCH1. Did you know that normal church members (not affiliated with PCC) write students up for sleeping, talking, whispering, not being reverent, during church? Apparently they must not be paying attention either if they can spot those kind of students in a 5,000 seat auditorium.2. Certain sections/rows of the Crown Center are off limits to PCC students. (just like a real local new testament church)3. Although there are many other good churches in Pensacola that could use some help from students (piano playing, Sunday School teacher, bus ministry, cleaning, etc.) PCC requires all students (exception for ministerial interns) to attend Campus Church. Where they already have a piano player. And Sunday School Teachers. There are many more rules, but I think the main thing that gets to most students is living in fear of getting kicked out and a Student Life that is more concerned about carrying out the 'letter of the law' instead of the 'spirit of the law.'
Responses
VERY INTERESTING COMMENTS Thank you for being honest……..
This sounds like a prison not college. This insight definately changed my mind . The school looks so prim and proper It is also UNACCREDITED from what I hear. Thank you

That is so true. In a meeting with Dr. Mullenix and Dean McLaughlin (it had been set up wit Dr. Ohman, who was not there), Dr. Mullenix showed his true colors. I had been dismissed two years prior, and had been writing letters of appeal every semester since. Finally, I set up a personal meeting with Dr. Ohman to discuss it. The letters I sent were godly, humble, scripture based and at the behest of my authorities. Every response I got was more and more ungodly. In anger, after the last rejection letter, I posted what I thought of Dr. Ohman in a group on facebook. Several months went by, and I had forgotten about it when I set up the appointment. I had been meeting with a pastor respected by the school as a counselor, and he told me to try one last time, so I did. In this meeting, Dr. Mullenix asked me several questions very nonchalantly about this counseling and my current spiritual state. Then he whips out a printed copy of my post, and reads it aloud. Mind you, nothing I said in that post was untrue, but it was far from flattering, and it was then that I was told that security would see me off campus, and that if I ever came back on campus, I'd be arrested for trespassing (but that's exactly what Jesus would have said, right?). He was very misleading in the beginning of the conversation, and then became very condescending until he finally ran out of things to say. As much as I look forward to heaven, I hate that I will have to live in harmony with a man who has personally done such damage to my spirit as he has and will never seek my forgiveness. If God is merciful, my place in glory will be on the opposite side of heaven from his

To the second commenter: Mullenix sounds like a contemptable person - I would go to another Christian college or bite the bullet and go to a state college (which is at least accredited.)

Thank you for sharing your personal experience. I was intending to send my sons here, but now have changed my mind. we wish you the best, and appreciate your humble, honest and detailed post. Remember, the Word of God states that a righteous man falls down but he keeps getting up… and also in the end- all things will be revealed. Pray for God's Will and not for what you may feel should happen. It is possible He allowed this to happen because He is directing your paths elsewhere. Jeremiah 29:11-13 & Isaiah 55:1-13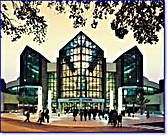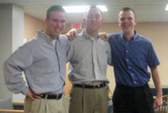 Similar Colleges by BUDGET