How this student rated the school
Alumni Survey
Describes the student body as:
Describes the faculty as:

Lowest Rating

Highest Rating

Date: Apr 20 2015
Major:
Language - French/Spanish/etc.
(
This Major's Salary over time
)
I was intrigued when I found this site, and interested to read the reviews. I was quite concerned when I saw the 60% would choose to attend again and 40% would not, but then I looked at approximately 10 of Denison's peer colleges rated on this site and they were all 60/40 also. As for advice, this is most important: VISIT. Denison offers numerous visit days and many with overnight options. They offer "air Denison" to out of state students which will cover flight costs. Visit and stay overnight to get the best feeling for this college or any other. Once you have decided Denison is a "fit" you must begin on day one to get involved. Reach out to local alumni near your hometown and begin to build your network. Get on LinkedIn. Presumably you are at Denison because you would like to prepare for a career. Denison alumni who volunteer to be career resources are very committed to students and extremely generous with their time. Go to the Career Resources Center during first semester. Set up time with the director and learn what the timing is for interviewing, how interviews are conducted for internships and jobs. Join at least one campus group and find a leadership role within it. Go to the office hours of each of your professors early in the semester each semester. Ask them what they like about Denison and find out why they selected Denison. Tell them who you are and what your goals are. This school is all about personal relationships. These are the people who will be evaluating your work now, and writing your grad school recs later.Be ready to make a positive social contribution to the community. Do NOT rely on others for your own happiness. If you want to go to an activity on campus but your roommate does not, just go anyway. You will meet the people who like the activities you like at the activities you like! Get to know as many people as you can…Denison draws students from all 50 states! Look for people who share your values and choose them for your inner circle. Be wary of toxic people. Most people have a good quality. Focus on that and leave the rest.Be curious. Try new things. The happiest people I knew at Denison had friends across the spectrum, Greek, non-greek, sporty, artsy, hard-working and fun-loving. These happy people are still my friends today…almost 30 years later.My last bit of advice is this, expect to grow as a person while you are at college. Think about why you are there and where you are going. Be introspective. Demand it of yourself. This is your chance to meet people from all over the US and the world! This is your chance to talk to super smart people about topics all across the board. Once you leave college, you will get into the zone of your job and your community and it will be very challenging to get to know many people who are different from you…unless you met several of them in college and they have become lifelong friends, friends who share your desire to grow and develop all through your life.There is a quote inscribed on campus that I just love~The heights by great men reached and keptWere not attained by sudden flight,But they, while their companions slept,Were toiling upward in the night.Longfellow, Henry Wadsworth. The Ladder of St. Augustine. 1858.Be awake in your own life and choose work that makes you happy while "toiling" into the night. You will do well. Very well.
Responses

Denison university student ship is increasing for the farmed values. All the options of the comprehension and essaypro reviews is charged for the values. All the sophistication is done for all values for the Denison university or the injections for the turfs for all manners.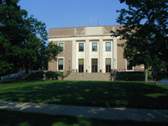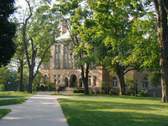 Similar Colleges by BUDGET