StudentsReview OFFICIAL Rankings
New Years Day, 2005
* Top 50 'Schools to be Aspired to' *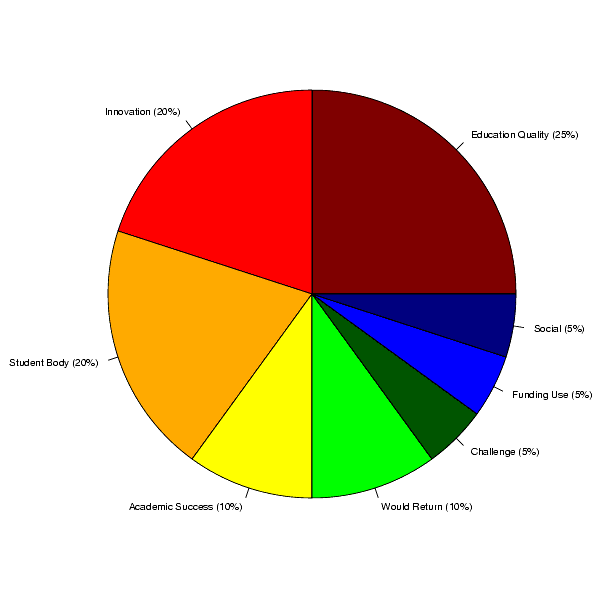 Purpose
The SR Reputation Independent Top 50 schools reveal the schools to be aspired to — independent of their reputation. The rankings are generated directly and only from student survey data. But what constitutes a "school to be aspired to"? In our opinion, it is a high educational quality, an ambitious student body, active innovation, challenge, and overall service. These are the schools whos added value is apparent, independent of the reputation of the school.

We'd like to thank all of the students who have taken the time to provide their opinions
Discuss these Rankings!