StudentsReview OFFICIAL Rankings
New Years Day, 2005
* Best All-Around Education *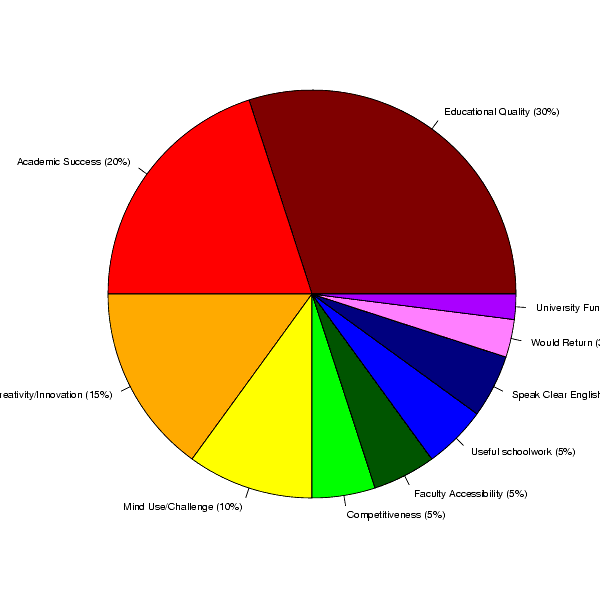 Purpose
The schools that provide the best "all around" education are those that excel in educational quality, academic success, and innovation for most groups of students — men, women, instate, out-of-state, international, and so on. The factors that constitute a valuable education for the future are described below. There should be some surprises, which mean that those schools are doing unexpectedly well for their students, regardless of a large national reputation.

StudentsReview biases its Education rankings heavily towards Educational Quality, and Academic Success based upon actual understanding. Many institutions neither try educate students, nor insure that academic performance matches actual understanding. These failures harm students significantly. (see bottom)

We'd like to thank all of the students who have taken the time to provide their opinions
Discuss these Rankings!