StudentsReview OFFICIAL Rankings
New Years Day, 2005
* The Top IVY (and other Big Name) schools *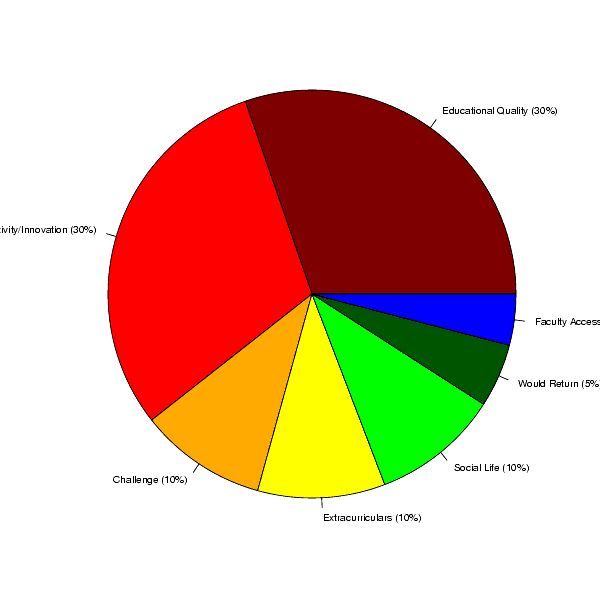 This is a ranking of the top IVY League schools, along with several other highly regarded institutions by StudentsReview. All of these schools have HUGE reputations that make them highly sought after nationally and internationally, and attract extremely ambitious students & families.

The Top IVY ranking is biased heavily towards Educational Quality and Innovation, to separate which of the Ivies is actually providing an added value besides their reputation. There is also a strong emphasis on extracurriculars, as many of the students attending these schools are extremely skilled in a diverse set of activities.

We also included a "(Rep)utation" column to show the relative reputation strengths, in addition to the Top IVY score.

We'd like to thank all of the students who have taken the time to provide their opinions
Discuss these Rankings!