The Georgia Institute of Technology
How this student rated the school
Educational Quality
C
Faculty Accessibility
C
Useful Schoolwork
C-
Excess Competition
F
Academic Success
D
Creativity/ Innovation
B
Individual Value
D
University Resource Use
C-
Campus Aesthetics/ Beauty
C+
Friendliness
B
Campus Maintenance
C
Social Life
D
Surrounding City
B
Extra Curriculars
C+
Safety
C
Describes the student body as:
Friendly, Approachable, Broken Spirit, SnootyDescribes the faculty as:
Helpful, Arrogant, Condescending, Self Absorbed
Lowest Rating
Excess Competition
F
Highest Rating
Creativity/ Innovation
B
He cares more about Excess Competition than the average student.
Date: Aug 21 2007
Major:
Engineering Department
(
This Major's Salary over time
)
ECE
For me, Georgia Tech had its fun moments and its really difficult moments. Because it is so difficult, you tend to bond with your fellow students over copious amounts of hard liquor and …other vices. Its funny, you don't see a lot of smokers at the beginning of Fall, and then by the end of the semester half the campus smokes. I don't know anyone who doesn't have some form of chemical coping mechanism…well over half the student body is on adderall (if you're not willing to take adderall find another school. period.)
Essentially, a GT ECE education is a race against burnout. If you can make it to the end with some of your soul left, you've won! So if you're not a hard worker and a completely insensitive idea person, you're probably not going to make it through alright.
I'm going to hit Georgia Tech kind of hard, because that place damn near killed me. I would consider myself a sensitive type, considerate, easy-going, quiet. I'm somewhat in tune with the vibes, man. And once I got past the
I have to finish here
mentality, I realized I've never been to a shittier place in my entire life. Going to campus is like taking a bath in that feeling you get when you've been sitting in front of a computer for 20 hours straight playing an addicting game or reading an addicting book. You really want to get the hell out of there but you just keep going cause you want to finish…but without the interest keeping it emotionally worthwhile.
GT seems to be a magnet for broken spirits. For the girls, a common motto is
the odds are good, but the goods are odd
For the guys, imagine a campus full of those annoying snooty women you find at sports bars. You know, nice enough but with that air of impatient distance, ready to shoot you down at moment's notice.
One time I saw this girl at a party, who looked nice enough, and said hi…she says nothing, crosses her arms, and just looks at a guy across the room, who came over and told me
hey, this girl doesn't talk to dweebs
No joke. I mean, I'm nice, and a fairly good looking guy. I guess she doesn't speak to anyone who isn't a 10? And she's like a pimply 7/8. Quite frankly that was devastating.
Just a month or so ago, someone committed suicide on campus. Not too uncommon. Here's the interesting part…he was a
senior
. He had a semester to go. He was almost done. Think about that.
Some people here end up totally isolated and lose everything. My old roommate ended up having a breakdown, locked himself in his room and played World of Warcraft for the rest of fall and all of spring, until we had to move out for the summer, and he failed all his classes. We tried to help him but he wouldn't budge. He got kicked out, and since its hard to transfer anywhere with a 0.0 GPA. I hear he's doing well as a fast food assistant manager.
Georgia Tech is one of the few schools left where a hard-curve is common. Not the kind of curve where everyone's grade goes up, its the kind where no matter what, at the end of the semester, for example, 5% get A's, 30% get B's, 50% get C's, etc. It makes things pretty cut-throat. Stealing people's work and throwing it away or deleting it happens sometimes, it sucks.
Cheating is rampant and for some classes it is the only way to get through. Because of the way the curve is set up, the numbers don't matter. If the class average is 80 or 30 (yes 30 don't think it can't happen), you still get the same numbers of A's and B's, etc, so the professors will throw all kinds of ridiculous crap at you and let the curve sort it out. So if the averages are below 50 it makes sense to cheat cause a little will get you a lot. And if you don't and everyone else is, you get to honestly bust your ass for an F.
I'll always have great respect for anyone who can make it through here. I mean I tried to make the best of it but after 3 years I couldn't take it anymore. Don't let Tech turn you into a rambling wreck…life is too short for that. If you're the outgoing, hard-working, non-slacking, well-adjusted, willing-to-go-frat type, and already in a steady relationship, then you'll more than likely do well here. If not, there are other nationally-recognized engineering programs out there at more well-rounded universities. If you're the quiet sensitive type this place might turn you into one of those empty shells that wander around this place with their heads down, who don't even have enough spirit left in them to respond to a friendly hello other than a nervous glance at your shoes.
Don't worry about out-of-state tuition, there are always ways around it, and you pay off student loans at your own pace…I mean, you're gonna be an engineer, right? 50 grand isn't that big of a deal…when I retire I want to at least have a million put away, ya know?
Responses

Views of the profiles have been done for the suggestions in life. The arrangement of the theme and essay writing australia is introduced for the use of the patterns for the humans in life.

We amazed using the evaluation a person designed to get this to specific submit amazing. Fantastic exercise! Niche relevant blog comment
I want you to thank for your time of this wonderful read!!! I definately enjoy every little bit of it and I have you bookmarked to check out new stuff of your blog a must read blog!logo maker
Thanks for sharing this information. I really like your blog post very much. You have really shared a informative and interesting blog post with people..Think and Grow Rich Lessons
I've read some good stuff here. Definitely worth bookmarking for revisiting. I surprise how much effort you put to create such a great informative website.The Secret by Rhonda Byrne
I would like to thank you for the efforts you have made in writing this article. I am hoping the same best work from you in the future as well..How To Meditate
They're produced by the very best degree developers who will be distinguished for your polo dress creating. You'll find polo Ron Lauren inside exclusive array which include particular classes for men, women.Benefits of Himalayan Salt Lamps
I've read some good stuff here. Definitely worth bookmarking for revisiting. I surprise how much effort you put to create such a great informative website.Job Application Cover Letter
We are really grateful for your blog post. You will find a lot of approaches after visiting your post. Great workHow to Write a Resume
We are really grateful for your blog post. You will find a lot of approaches after visiting your post. Great worktech blogs

I am appreciative of your assistance and look forward to https://paradise-ocean.com/ your continuing to work on our account. I really appreciate the kind of topics you post here. Thank you for the post.

This post is very informative on this topic. I feel strongly that love and read more on this topic. I just tripped upon your blog and wanted to say that I have really enjoyed reading your blog stations. Thanks for sharing. https://toto-connect.com/

This is very informative and you are obviously very knowledgeable in this area. You will find a lot of approaches after visiting your post. I just stumbled upon your blog and wanted to say that I have really enjoyed reading your blog posts. Thanks for sharing. %uB9B4%uAC8C%uC784 %uB2E4%uC6B4%uB85C%uB4DC

It is a very excellent blog post. I really really love it. I hope that you continue to do your work like this in the future. Thanks for sharing this with us. https://reeldaiso.com/

Very informative article. Such an amazing and helpful post. I hope that you continue to do your work like this in the future also. Thanks for sharing. https://bandarqq.cool/

This post gives truly quality information. I am already done it and find that this post is really amazing. Thank you for this brief explanation and very nice information. Keep up the good works. o-dsmt vendor

You provide very useful data. This post gives me lots of advise it is https://taruhanbol.com/ very useful for me. It helps me very much to solve some problems. Thanks for sharing.

I just wanted to give you a quick heads up! I think your blog may be having internet browser compatibility issues. I must say we should have an online discussion on this. Thanks for participating with us a piece of great information that is actually helpful.

Good post. I learn something totally new and impressive on websites. I found such a significant number of fascinating stuff with regards to your blog particularly its http://103.194.171.205/ discussion. Please stay us up to date like this. Thank you for sharing.

I have read all the comments and suggestions posted by the visitors for this article are very fine. I'm satisfied with the information https://hermes21.net/ that you provided. I agree with your way of thinking. Thank you for sharing.

Great info! I recently came across your blog and have been reading along. I especially appreciate content that has to do with beauty and fitness, so it's of particular interest to me to see what you have here. Thanks for sharing this informative post with us, Keep sharing it in future also. bakra mandi

You made some good points there. I really think this excellent website wants much more consideration. As I would like to think, if all website admin and bloggers made great substance as you did, the web will be significantly more valuable than any other time in recent memory. I agree with many of the solid points made by the writer. I'll be back day in and day for further new updates. Layarkaca21

I just got to this astonishing site in the relatively recent past. The experience was unquestionably astonishing. On the off chance that lone I have the opportunity. Thanks for sharing this informative post with us, Keep sharing it in the future also. Hermes 21

Great job for publishing such a beneficial web site. The information you posted is useful in many ways. Your way of expressing yourself is laudable. Thanks for sharing. sig Sauer Gun shop

Thanks for uploading that video of opening ceremony of the Wimbledon. However, the for the love event are still missing after a year. So, please try to provide this as your earliest for better understanding of few things.
I really like to appreciate Wendell Berry essay writing services quotation about grace. The image is also nicely http://johnsonfm.com/ and elegantly captured. Only few guys understand the importance of this grace in their lives and can use them in good way.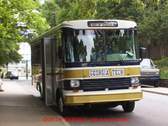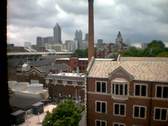 Similar Colleges by BUDGET