The Georgia Institute of Technology
How this student rated the school
Alumni Survey
Describes the student body as:
Describes the faculty as:

Lowest Rating

Highest Rating

Date: May 06 2003
Major:
Computer Engineering
(
This Major's Salary over time
)
Tech has tons of problem: way too much work, not enough parking for students, very few girls, an administration that isn't always helpful, horrible food, etc, etc. But Tech does treat you like an adult. There is no hand holding involved. The school didn't even enforce prerequisites till a couple years ago. If you wanted to take a 4000-level class while being a freshman, the school didn't care. Not the school's problem if you fail the class. You start taking classes in your major by the second semester of your freshman year. There is no taking intro level liberal arts classes for a couple of years while you figure out your interests nonsense. This is what the typical first semester for a freshman: calculus, chemistry, intro to CS, english, and some kind of PE. For an electrical/computer engineering major, second semester: into to computer engineering, more calculus, physics, more computer science, and english. Tech attracts nerds. And lets face it, nerds are not the most social people on the planet, so it can be hard if you don't take the initiative. Dating at Tech can be a problem since there are few women, but thats not Tech's fault. Women see science and engineering as too nerdy to study. This is a problem everywhere. But there are plenty of other colleges around: Emory, Agnes Scott (all female school), and quite a few black colleges. You can find the typical frat parties here, but you can take advantage of the city as well. Atlanta provides the same stuff as all other big cities: zoo, museums, broadway shows, lots of nice clubs, all sorts of outdoors activities, six flags, and pro sports. Tech is what you make of it. Just know that you are going to be working very hard.
Responses

Recently, I found out there were some plagirism issues with GT hornet. So, I'd love to comment on that. Georgia Tech has an absolute right to protect their trademarked "hornet." They might even have a legitimate case if another college tried to use a hornet as its team logo. But they have no right to demand that no other school or entity use a different hornet, and display that mascot as they see fit. According to the essay from instant essay typer database, The Damascus High hornet is different from the Georgia Tech hornet in color, in the shape of the wings, the shape of the stinger, the shape of the antennae, in the teeth, and the overall shape of the body. Oh, and it also has a big "D" on it, which really makes it "different." It could be said to infringe on the G.T. trademark only to the extent that "all hornets basically look alike."
Damascus High should have their hornet painted on their town's tower and tell Georgia Tech to go sting itself.

Thanks for this wonderful article and continue sharing more topics like this. gmail login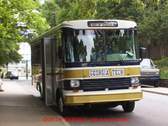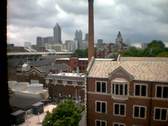 Similar Colleges by BUDGET