The Georgia Institute of Technology
How this student rated the school
Educational Quality
A+
Faculty Accessibility
A
Useful Schoolwork
B
Excess Competition
B-
Academic Success
A
Creativity/ Innovation
C
Individual Value
B+
University Resource Use
A+
Campus Aesthetics/ Beauty
B
Friendliness
B+
Campus Maintenance
B
Social Life
B
Surrounding City
B-
Extra Curriculars
A
Safety
A+
Describes the student body as:
FriendlyDescribes the faculty as:
Helpful
id='quarter' class='snapshot' style='color: #001397; line-height:80px';float:left;
Lowest Rating
Creativity/ Innovation
C
Highest Rating
Educational Quality
A+
He cares more about Surrounding City than the average student.
Date: Mar 24 2008
Major:
Electrical Engineering
(
This Major's Salary over time
)
Looking at both Stanford and Georgia Tech for graduate school and reading each school's undergraduate
StudentsReview
s out of curiosity, I am surprised that Georgia Tech seems to rank so much lower than Stanford as far as student satisfaction is concerned. While my four years at Georgia Tech have not been perfect, I definitely do not regret choosing Georgia Tech for my undergraduate education. Maybe I was lucky—it surely played some part—but ultimately I think you get out of your education what you put into it. A good friend of mine once said,
Life would not be worth living if it was not hard,
and I think that high school students should understand that it is not possible for even the most gifted people to accomplish anything of note without hard work.My RegretsI have had some regrets relating to college. I decided on Georgia Tech early in my senior year, and I regret not at least looking at other schools. I have sometimes wondered how my life would have turned out and if I would be facing the same dilema I am today with respect to choosing a graduate school if I had gone to another school, but I believe that professionally at least I could not have asked for anything more in a college. In that respect, I am lucky that I liked engineering as a profession. I imagine Georgia Tech would have been much more challenging and less enjoyable otherwise. In general, I would suggest to prospective students that especially with the Co-op program at Georgia Tech, the professional experience here is second to none.Another regret relates to my social life. I had a tough time adjusting to college life and did not make many friends my first two years here. However, I blame myself more than the school, and it demonstrates a valuable lesson: A social life is something you have to go out and find. Many reviews here mention those students who lock themselves in their dorms all the time. I was one of those students and look at those two years as valuable time lost. If you choose to go to Georgia Tech, do not let that happen to you even if it seems easier. Having said this, I had a 4.0 my first two years and was not unhappy at the time, so it is possible to be successful without friends. In fact, my GPA has actually gone down after I decided to become more extroverted and get a social life. Even still, I do not find it particularly challenging to find a balance between social life and work.Greek LifeI noticed a lot of people commenting on Greek vs. Non-Greek life. There is definitely a distinction between Greeks and Non-Greeks, but Greek parties I have attended are open to all students (ie, I did not have to know someone, although I cannot speak to all of their parties). I would recommend to prospective students to rush sororities or fraternities, even if you think Greek life is not for you. As an introvert entering college, I shyed away from fraternities my first two years because of my preconceived notion that Greeks are only looking for the "popular, cool-type" of student, but in actuallity, they are looking for all kinds of students. You have nothing to lose, and you will not be in my shoes regretting that you did not get out and at least try it while you had the chance.SafetyGeorgia Tech's campus proper is very safe. There are problems with theft, but I think all college campuses have problems with theft. I personally think Georgia Tech's police do an excellent job keeping the campus safe. However, the same cannot be said for areas off campus, although no one that I have heard of has had any trouble in Atlanta.AtlantaI like Atlanta because it is a big city that has a lot to offer. However, it has a number of downsides that make me dislike it more than I like it. Public transportation is not good, meaning that you have to have a car to get around. Fortunately for students, usually if you do not have a car a friend will, but those without them have a lot tougher time. A friend of mine who got a co-op job in Atlanta but did not have a car had to commute almost two hours because the public transportation is that bad. One of the things that really bugs me is that there are very few accessible areas right off campus without a car.Study AbroadFrom what I understand, Georgia Tech is one of the leading colleges in the country encouraging students to study abroad. They now have an option for your degree called International Plan that encourages studying abroad. I spent a summer at Georgia Tech's satellite campus in France, and that was the best summer of my life. I did not enter college even considering studying abroad, but Georgia Tech pushes it so well that I decided to do it. Therefore, I would recommend Georgia Tech even if you do not think right now you want to study abroad; in two years you might change your mind.Co-op ProgramWhat I liked most about Georgia Tech when I was in high school was the co-op program. I liked the idea of getting real-world work experience as I was getting my degree in order to reinforce my choice of major or figure out early that I did not like it. I also have come to like the co-op program because it let me meet people in other parts of the country. I met students from universities all over the country with my first co-op job in the federal government. My second co-op job now is so much fun I easily put in 100 hours per week at work, and the people I work with are some of my best friends. The RatioFor those who do not know, Georgia Tech is about 70% male/30% female. This is definitely a downside to Georgia Tech. I have had zero luck in getting a girl friend, and while most of this is probably my fault, the ratio does not help matters. Girls too, should take note, because most girls here are equally as sick of the excess testosterone present on campus.DiversitySome Stanford students criticized Stanford's claims of diversity because most ethnic groups tend to stick together. In some ways that can be true at Georgia Tech, but it is not true in general. Perhaps I was lucky, but I was paired up with a Lebanese roommate my third year who had a lot of international friends, and through him I met a lot of international students myself. In fact, I think probably half of my friends are international students. All people are welcome to join ethnic organizations (my Lebanese friend was an officer in the Pakistani student Association, although I should warn he was one of only two people in the organization that was not Pakistani), and these provide excellent opportunities to meet people of different cultures and learn more not only about them but also about yourself. My roommate and I lost a lot of sleep that semester having deep converstations sometimes even about touchy subjects like politics and religion, and I am a different and arguably better person because of it.Campus DiningI never had a meal plan on campus, but I did eat in the dining halls and hear from many students who do. The scoop is this: Brittain (East Campus) Dining Hall sucks, and Woodruff (West Campus) Dining Hall is decent (I personally like it). In general, people suggest that the food is the same after a while. I would not suggest a meal plan if you live on East Campus.Work LoadI had many sleepless nights over my four years, but again I blame myself over the school. Students have to work to succeed at Georgia Tech, but this will be true at any school. Frankly, if you are getting a degree without working hard, I would suggest you ask yourself,
What good will this degree do for my career?
Moreover, in my electrical engineering program, I did not think there was an especially inordinate amount of "busy work." There was some of course, but it would be impossible to get a degree without it. Perhaps students in other majors would disagree, but for what it is worth, I do not hear complaints about busy work from my friends either.Overall QualityIn my opinion, if you enter a technical field like science or engineering, you will get about the same level of education no matter which school you choose. In these fields, the material will be the same wherever you go. Therefore, you should choose a school based on the intangibles, like the outlying city, extra-curricular activities, campus aesthetics, and what others will think about your education (ie, the school's reputation). Because of this, I tried to give information on Georgia Tech's intangibles. Try to take comfort in the fact that you will never know if you made the "right" choice. All you can do is make the best out of the choice that you do make.
Responses

What was your second co-op?

Engineers are living the homes with the useless jobs that have never take being according to their accordance of the study. More than the electrical engineers the earning of the best essay writers uk are possible so now the time of the remorse.

How can I view this profile if I know something about it on best essay service online. I know that people will never know it and the ywil see what they want from here too.

You have done a great job. I will definitely dig it and personally recommend to my friends. I am confident they will be benefited from this site juicycouturekingdom

Through this post, I know that your good knowledge in playing with all the pieces was very helpful. I notify that this is the first place where I find issues I've been searching for. You have a clever yet attractive way of writing. solarsunkingdom

No comments were posted adfasdf No comments were posted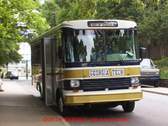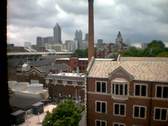 Similar Colleges by BUDGET