How this student rated the school
Alumni Survey
Describes the student body as:
Describes the faculty as:

Lowest Rating

Highest Rating

Date: Dec 13 2010
Major:
English
(
This Major's Salary over time
)
This is a great choice if you are looking to focus on your faith/Christian values. Making friends is fairly easy. Most people are approachable, but like most Christian colleges you have to be careful and discern if people just faking friendship to get you on the Jesus train or if they truly care about you and want to be your friend. I only mention friends and religion first because at MOC those things come before the quality of education. If it weren't for the friends I made during my first year, I would have transferred. The educational value at MOC is great if you plan to study business, agriculture or religion and you don't plan on moving out of the area. As an out-of-state-student and an English major, I'm now realizing the true value of my degree. MOC's English department is great if you wish to pursue creative writing or continue on to get your masters in English composition. If you're looking to do professional writing or communications I'd be cautious. I took the communications route and found that the majority of the classes I needed weren't offered, there are no faculty on staff specialized in communications, there is a major need for technology updates in the English department and computer labs, the degree is fairly new so the degree plan constantly changes, and the library is terribly outdated. Things may have turned around since I graduated, but be cautious if you're going to MOC, especially if you're majoring in English, Art, Music or History. OH and Whatever you chose DO NOT believe anyone when they tell you the school offers elementary education or any education degree for that matter! Every year I was there I would meet new students who were told they could do education, but MOC DOES NOT have an education department. Elementary education is a one night a week adult program not designed for traditional fresh out of high school students. Furthermore, history ed and English ed students have to do four years at MOC plus a fifth year driving to ECU (45 minutes one way two-four times a week for a yr) for student teaching and Agriculture Ed students have to transfer half way and go to state. Mount Olive has it's good and bad parts just like any other school but the best thing is to know what you want out your education and to know your major b/c that alone makes the biggest difference.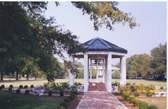 Rankings MOC appears in

Lists MOC appears in
Similar Colleges by BUDGET