St John's University New York
How this student rated the school
Survey is Blank
Describes the student body as:
Describes the faculty as:

Lowest Rating
Educational Quality
F
Highest Rating
Educational Quality
F
She cares more about Surrounding City than the average student.
Date: Dec 12 2011
Major:
Unknown
(
This Major's Salary over time
)
PLEASE STAY AWAY FROM THIS SCHOOL. Honestly, the amount of non-commuters outweigh the amount of commuters. It's quite sad. I don't understand why people would travel across the world back and forth to go to this school. I don't understand. A St. John's degree won't get you any further than a degree from CUNY school. It's about the same level as a CUNY, probably around Queens College, York College, Lehman-level, which is below Hunter and Baruch. You are basically paying more than 5 times for the same education you can get elsewhere for a better experience. I write for the newspaper here and some of the staff editors are horrible. How did they get to be on top? I feel like my college-level, if not newspaper writing-level is always revised into high school-level work. That should look GREAT as sample clips! They will ignore you. Shows you how much responsibilities they have as staff editors. Take the plunge and take out a loan for better schools like NYU, BU, BC, SUNYs, Syracuse, UMass and so much more because you will go somewhere far. You will pretty much go nowhere with a St. John's degree, unless you are lucky. I do feel bad for some of the students here who actually work hard and have the potential of going somewhere much better.As for the professors, there are some really nice and understanding ones but you have to find the right ones. Oh, and don't expect to make close friends unless you have known them before college. WAY before college. Do not expect a lot of people to help as well. A lot of kids never show up to class or think it's all a joke by coming in late all the time (especially those who dorm…wtf). Sometimes I wonder how I got stuck with a bunch of over privileged kids who bs their way. There are a bunch of dumb athletes who obviously are here because of their athletic abilities but when it comes to class, they act like they are prioritized and act like high school animals with their groups of friends. Transfer out while you can in every possible way. I am transferring out and couldn't be happier. And by the way, they raise the tuition by thousands every year. If you got accepted to better schools than St. John's, please go there. St. John's has this method of giving large sums of grants (which are fixed for all 4 years, despite the tuition raise), only to make your college experience a miserable one. The kids will bash you if they know you are transferring out (just look at the guy from the basketball team who transferred out). The school isn't even on the top tier! I feel so embarrassed when I tell people I go to this school.Campus is ugly. It is not the ideal place of a college; it's in the middle of no where, it's hard to find a parking spot (parking permit is $100 at the parking lot),has a moderate rate of crime (or more). There have been many cases of robberies and assaults on/around campus since the school year started. There is so much more I can only write about the cons of St. John's. I hope this concisely convinced you to not apply and waste thousands of dollars on something that will make you miserable.
Responses

Where you in the class of 2000, tuition was cheaper back then, which college did you transfer to, I don't think hunter college is better than queens college or maybe lehman,What you say has truth, but the campus is not really ugly, especially consider many schools in nyc have little to no campus, but its not anything special.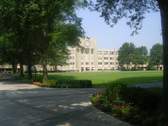 Rankings SJUNY appears in
Similar Colleges by BUDGET