Columbia College - Chicago
How this student rated the school
Alumni Survey
Describes the student body as:
Describes the faculty as:

Lowest Rating

Highest Rating

Date: Jan 07 2014
Major:
History/Histories (art history/etc.)
(
This Major's Salary over time
)
Parents of prospective students MUST understand that financial management is a critical component of survival. I remember being that 18 year old with a mom that didn't go to college but still climbed her way up in her chosen field regardless. It was important to her that I have a degree but like most parents (the unit with a mortgage, car, other kids, etc), she too wrongly encouraged me that it doesn't matter what kind of degree it is, just so long as you have it, you can get any job. Now I wasn't that naive to believe her but many people think that not having a degree means you're a leper and burden to society. Parents think that investing in their kids' future means helping them pack for the dorm, slapping that bumper sticker on their car or worse, thinking that they will be admired as parents by their friends, neighbors and co workers. This is not about status, it's about growing up and developing character, skills and a conscience since that is what becoming an adult is about. My first piece of advice is to encourage community college first. It's a good way to learn about financial aid as well as allow your kid to gauge ffor themselves where they are at skills wise (math, reading, science and most importantly, writing skills. Second, encourage working while in school and then navigate options for utilizing a 2 year degree. With that in mind, being able to obtain some education but also related experience AND staying out debt, is truly caring about their future. Three, as you're helping them set up a preliminary path, encourage them to save money. You as a parent understand the importance of this for yourselves, don't teach your own kids that saving money becomes necessary only after life's milestone events. Four, encourage career events in and outside of school. This will allow your budding adult to receive more info about available trends, jobs, interviewing techniques/skills and learning about what type of skills employers are looking for. Trust when I say that they are not looking for art majors from any university, including Columbia. Five, don't pressure your kid to finish school in 4 years. It was a huge mistake on my mom's part. Look into career paths, as stated before and then look into 4 year institutions. Six, stay away from Sallie Mae and all other private loan lenders. These lenders are sharks and sadly enough fund shabby universities like Columbia. Remember that the key is to stay out debt because unfortunately jobs and debt go hand in hand for many of us. Seven, minimize bad influences such as financial aid officers and counselors because as is the case with Columbia, they're out to sell you a loan and ruin your future. There is nothing wrong with taking classes little by little if it means that even if your kid doesn't find a higher paying job for another 5 years, at least they won't have a burdensome debt and won't be living with you until death. Even worse are the couples with double student loan debt, mortgage, cars and kids. Even if they can afford it, don't even consider that type of scenario as kosher or successful. Eight, remember that successful people learn to maximize/minimize by making a plan. Maximize potential and minimize the debt. Nine, forget out of state schools. If local universities don't offer a special field of study, then in general it might not be profitable. Ten, Columbia and schools similar are to be avoided the plague. Remember that this is about practicality not status and accolades. Your kid will not feel good about themselves being stuck with debt, a degree they can't utilize and no network of professionals to even get a toe in the door. Also remember that attending a place like Columbia in the middle of a big city does mean less opportunity and more competition of which schools like Columbia don't prepare you for. Keep in mind a well that employers are not just looking for a piece of paper that says 'I'm educated', they also want something practical, concrete, proven and solid such as work-related experience.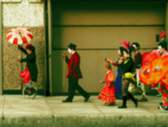 Similar Colleges by BUDGET