Schiller International University
How this student rated the school
Research Quality
D
Research Availability
D-
Research Funding
D
Graduate Politics
D+
Errand Runners
B
Degree Completion
B+
Alternative pay [ta/gsi]
F
Sufficient Pay
F
Competitiveness
F
Education Quality
F
Faculty Accessibility
B
Useful Research
F
Extracurriculars
F
Success-Understanding
F
Surrounding City
A+
Social Life/Environment
A
"Individual" treatment
F
Friendliness
A
Safety
B
Campus Beauty
B-
Campus Maintenance
B
University Resource/spending
F
Describes the student body as:
Friendly, ApproachableDescribes the faculty as:
Friendly, Helpful, Arrogant, Condescending, Unhelpful, Self Absorbed
Lowest Rating
Alternative pay [ta/gsi]
F
Highest Rating
Surrounding City
A+
He cares more about "Individual" treatment than the average student.
Date: Dec 31 1969
Major:
Business - Management and Administration
(
This Major's Salary over time
)
I attended Schiller International University for two years, and I left feeling cheated and ripped off. I felt that this school was a scam.I attended Schiller International University from Oct. of 2011 to Sept. of 2013. One year was at the Schiller campus in Madrid, Spain and the second year was at the campus in Paris, FRance. While there were a few good classes and a few good professors, overall I felt that this school was a major rip-off and a scam. A number of times the professors were not prepared for the classes at all, and consequently they didn't teach very well or very much. One professor simply went literally page by page in the textbook. At Schiller Paris some students never showed up and yet they magically would get A's for their final grades. Other students said that they would get their final class grades back before they handed in their assignments for the classes. This told me that the school was just handing out good grades to keep the students happy and to cover up that they were not teaching anything. Many of the classes I had were just so completely worthless, I can honestly say that I didn't learn anything. This was particularly the case at Schiller Paris.At Schiller Paris you could never come to class, not do any work whatsoever, maybe show up for the final exam, and you would get a good grade for the class. Some classes I had were just an assignment to do a paper or weekly papers, but I never received any feed-back whatsoever from the professor regarding these assignments. I don't think she even read them because she had nothing to say about them. What good are such assignments if you don't get any feedback. Also the school allegedly had a language requirement for the International Relations Graduate program I was in, but they never actually checked to see if you learned another language. One fellow student had signed up for a class and she was just given a textbook by the registrar and told to read it, as if that was the entirety of her class. A number of times at the Madrid campus the school had hired the professors shortly before the class started and consequently they had nothing prepared for the class. These classes wound up being nothing but a way for the professor to earn some extra money, while doing very little or nothing in regards to teaching. Another professor at the Madrid campus who had taught there for decades was teaching very outdated material for a Research and Analysis class. He was teaching us about collecting information by going door to door for surveys, but he had nothing to say about the new technology which enables people to collect information in a myriad of forms. This same professor one time forgot his material and left to go home to get the material, while the students were left in the classroom for most of the class without a professor. At Schiller Madrid I was told that they couldn't get me my final class for maybe months because I was the only student who needed the class. Thus they were suggesting that I wait for months to take the class online or until it came available. The only way I could take this final necessary class was by going to Paris at significant expense.The administration in Florida was atrocious whenever I called in for information. They were unable to answer basic questions. They never even answered my first application to the university. I had to call the school and find out if I had been "accepted". I later found out that pretty much anyone who can pay the tuition is accepted. The financial aid office was just terrible. It would take them months to process anything, and they frequently gave out bad information. I graduated c*m laude from Schiller Paris but I left feeling like I didn't learn anything. I felt the school was a scam and a rip-off. I felt cheated. I would not recommend anybody attend Schiller unless it undergoes major changes. My friend had graduated from Schiller Paris and it was only because he was given "special" classes by the president. In other words, he was given classes where he didn't really have to do anything. Also this school pretends it has real accreditation, but it only has the accreditation of the same organization which accredits the other scam for-profit universities. This means that students will most likely not be able to transfer any credits from Schiller to a real university.
Recently Reviewed Colleges!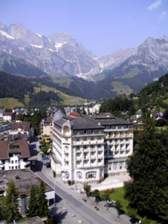 Similar Colleges by BUDGET