The Rocky Mountain College of Art and Design
"RMCAD was a premier school from what I
Bright
Design Arts - Industrial Design/Graphic Design/etc
RMCAD was a premier school from what I read, but in light of new demographic changes and funding issues they are forced to accept practically anyone interested in art. Their cost is high but would be worth the money if their prestige was raised. The portfolio submission process should be stressed and made a bigger part of their entrance requirement. Their NASAD / HLC accreditation's needs to be continued, it's one of the main reasons I attended. Online teachers are too easy.They are better than the AI's (Art Institutes) from what I know. Some of their adjunct professors are really knowledgeable and challenged me to perform better but I'd rate 80% of classes as too easy, with professors just pushing students through.I'd love to see RMCAD regain the prestige it had in the past as the premier institution it was. Not sure that's possible with financial concerns they have to deal with. Maybe drop some classes and retain only highest caliber professors that way.
3rd Year Male -- Class 2018
Useful Schoolwork: A-, Innovation: F
Rate this comment:
Useless (1) (2) (3) (4) (5) Helpful
"I accidentally had a family in my first
Art & Design Department
I accidentally had a family in my first year of college out of high school and had to drop out. Later in life I decided to go back to college. I though that it would be really difficult having 3 kids and that maybe I had gotten dumb over the years but RMCAD proved me wrong! It was SO easy!! Too easy, in fact. The answers to EVERYTHING are easily found on google. The professors are not knowledgeable and give everyone an A. The discussions are completely pointless and I found myself just going through the motions and not really learning anything I couldn't have taught myself so I switched to Hodges University which I am REALLY excited about.
My BIGGEST problem is that that staff is basically unreachable. The financial aid department is inept. I think they found homeless people on the street and gave them a job... actually that's insulting to the homeless. These folks are just completely LAZY, USELESS and RUDE. I had a couple of half decent professors but the financial aid and adviser's offices are a total joke. RMCAD IS A DEGREE MILL. It's a University of Phoenix. They don't even test you!!!! It's also EXTREMELY OVER PRICED!! Don't go here! Go to Hodges!
Male -- Class 2000
Rate this comment:
Useless (1) (2) (3) (4) (5) Helpful
"The school itself is fantastic, professors are friendly,
Bright
The school itself is fantastic, professors are friendly, charismatic, and always willing to help in any way possible. The staff in the business office are usually dismissive and rude. If you do decide to go here be prepared for random delays on Financial Aid being applied to your account and/or receiving your Stipend check. In some instances students are forced to wait 7 or 8 weeks to get their checks at the end of term due to delays.
2nd Year Female -- Class 2018
Education Quality: A+, Faculty Accessibility: C+
Rate this comment:
Useless (1) (2) (3) (4) (5) Helpful
Recently Reviewed Colleges!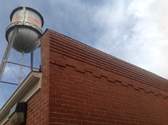 Lists RMCAD/RMAD appears in
Similar Colleges by Safety
| | | |
| --- | --- | --- |
| # | University | Rating |
| 1 | | A- 8.7 |
| 2 | | A- 8.1 |
| 3 | | B+ 7.8 |
| 4 | | B+ 7.6 |
| 5 | | B 7.2 |
| 6 | | B 7.2 |
| 7 | | B 6.6 |
| 8 | | B- 6.4 |
| 9 | | B- 6.2 |
| 10 | | C+ 5.1 |
| | | |
| 11 | | C 4.9 |
| 12 | | C 4.6 |
| 13 | | C 4.6 |
| 14 | | C- 4.2 |
| 15 | | C- 4.0 |