The University of Hawaii Manoa
How this student rated the school
Educational Quality
D
Faculty Accessibility
C
Useful Schoolwork
F
Excess Competition
A-
Academic Success
D
Creativity/ Innovation
D
Individual Value
F
University Resource Use
C
Campus Aesthetics/ Beauty
D
Friendliness
B+
Campus Maintenance
C
Social Life
C
Surrounding City
B+
Extra Curriculars
D
Safety
B-
Describes the student body as:
Friendly, ApproachableDescribes the faculty as:
Helpful, Condescending
Lowest Rating
Useful Schoolwork
F
Highest Rating
Excess Competition
A-
He cares more about Useful Schoolwork than the average student.
Date: Jul 30 2003
Major:
Communications
(
This Major's Salary over time
)
FORMER UH LECTURER GIVES HIS OPINION ABOUT UH-MANOA – 7-03For five long years, I served as a guest lecturer in the University of Hawaii at Manoa's Communications Department, concentrating on media relations and business writing topics. I offer my perspective here, for what it's worth, regarding the school.UH-Manoa is, as they say, the only game in Hawaii for any local person who wants to live and remain doing business in the Islands. Because of its incredibly low tuition rates, the school is truly a great bargain for sun 'n fun types looking for an easy, but meaningless credential.UH is a most boring and wasteful place for MOST serious students and professors.I'll provide you with a laundry list here of what I feel are UH's pro's and cons.PROSUH offers the cheapest tuition among flagship publics in the U.S.Friendly, nice students with the most diverse, international student body in the US.Open air, friendly, informal campus.Very good athletic teams, especially the "gods" of football and volleyball.Keen interest in Wahine sports, particularly volleyball.Excellent marine, oceanography, tourism and ethnomusicology programs.Excellent East-West center and Asian Studies programs.Asian students feel most comfortable at UH.Excellent ethnic music concert series featuring Asian music.A nice setting in the Manoa Valley surrounded by green fluted walls of mountains and visible waterfalls.A great city that is pretty, open-aired and feels like a town, with everything one would need and whose people love the university.Cleanest air in the world.Best surf, beaches and sun in the world, just five minutes away.Top-notch athletic facilities.Great and affordable restaurants nearby tremendous diversity of fare.A decent law school (if you plan to practice in HI) and a medical school in progress.A very mellow, hang-loose kine of Island atmosphere that is decidedly not American in feel.UH has international students from all over the world, though they seldom are integrated into local cliques or outside of their groups.CONSUH-Manoa overall, is a terrible academic institution for two main reasons: 1) Legislative control (always in the form of cuts and lost positions) makes it impossible for many students to graduate in under six years because necessary core course offerings are only offered one semester per year; and 2)Although they are much nicer than Mainland students, "local" students are among the least intellectually curious, verbal and accomplished in the nation – worse, they do not care about it at all!UH is a commuter school with no school spirit (except around sports), and not much social life or night scenes happening on campus at all, especially on weekends.The campus is a thrown-together, hodge-podge of ugly new buildings that elicits no real pride in students or faculty.Seventy seven percent of UH's students are locals, most from Japanese ancestry. Culturally, they are not the most engaging, outspoken or culturally curious of people outside their little cliques. They are quite boring to teach. If a major part of educating oneself is to engage one's peers in intellectual debate, then most students looking for that at UH will be completely let down and disappointed.Off campus housing is among the most expensive in the world.Public transportation on Oahu is slow and unreliable. You definitely need a car.Parking and traffic are a complete drag at tightly residential Manoa Valley.UH is primarily focused on providing education to Japanese-American women aged 18-24. There is really nothing supportive nor decent, flexible scheduling available for adults returning to college. It's geared completely towards kids, not adults. Most graduate course offerings suck!The anti-intellectualism at UH and among Hawaii's population is staggering. In many Island culture families, what a student knows and expresses definitely CAN hurt him/her.Many students cannot speak or write proper English, only pidgin, the annoying prevailing jargon of the local cultures.Professor pay is among the lowest in the U.S. The mean age for UH profs is 50, which even though I'm older than that, I feel is way too old.Hawaii's brand of localism can be threatening to some kinds of visiting students.Hawaii's cultural emphasis is placed on where one went to high school and the football rivalries of those schools, not really UH. It's bonding for locals but isolating for other students from other places.Black students sometimes do not feel comfortable at UH because of Polynesian bias and racism towards them.As at most American colleges, students operate largely out of ethnic groups. The good news is that because so many UH students are of mixed ancestry, the lines become blurred. But blacks still only hang with their own.UH's Hawaiian Studies program is in a word: RACIST. Amazingly, the publicly funded program is illegally run by racists and separatists and often demand that students tow their racist pro-Hawaiian sovereignty line. Because there is much sympathy towards native Hawaiian perspectives, the blatant racism is overlooked. It IS a factor at some level in almost all dealings that visiting Mainland haole (white) students have with local people. It takes awhile to learn how to deal with it.I contend that even the anti-intellectualism of Hawaii is directly related to Hawaiian issues and social taboos. For example, under the King's and Queens of old Hawaii, commoners wee discouraged from expressing themselves freely at all levels. This translates in modern day into a lack of critical thinking and to the least engaging classroom conversations in America, IMO! Hawaii's isolation from the world keeps the latest ideas in every field, lectures and concerts from arriving at Manoa til years later. For that reason, UH-Manoa is on the "dull-edge" of almost every school of thought and interest.UH is regularly strangled by the legislature - a reason why ten deans left in a two-year period during the mid-90's.UH's aging professors base is underpaid, the school totally unable to attract the nation's top professors to Manoa.Almost any local person with a pulse can matriculate at UH.Jocks and coaches rule the school. Coaches often cheat or pressure profs to change grades for jocks to remain eligible.Though nicer than Mainland students, locals definitely do not want visiting students to stay in Hawaii after school. They go to extremes sometimes to get that message across.There is no off-campus "college avenue" strip or scene where young people can let loose or try out lifestyles, or be themselves. This is something UH really needs, IMO.Locals are kept in check at UH by the prying eyes of aunties, uncles and tu-tu's (elders) that explains the lack of intellectual adventure, trying new or better things, flexibility and change at UH.Finally, the unprogressive, one-party, Japanese-dominated bureaucracy at UH and in the legislature is killing the school and this state. Dealing with it is a most depressing and counterproductive endeavor. Most of us try to ignore it, a difficult task. CONCLUSIONBecause I truly do love Hawaii and have chosen it to be my home these last 27 years, I decided to support its best university, UH-Manoa, and thus, gave it five years of my life. For the above reasons, I found the balance of bad to far outweigh the good at the school and I've subsequently severed all ties with that terrible place. I do see the irony in being someone who reveres education, but who chooses to live in an anti-intellectual place that lacks even a decent university. Pathetic, really.I cannot recommend UH-Manoa for ANY intellectual pursuit. It's more like a bad high school with great football teams than a serious academic institution. It's a joke around the country in terms of reputation, fully living down to it's "fun 'n sun" image.If you are interested in college and are from Hawaii, then UH-Manoa is an option for those seeking local contacts for future business endeavors or spousal material. If you're a good student from Hawaii, then get the hell out of Hawaii and challenge yourself for a change!If you are a Mainland student who wants to take a semester or year off from academic pressure to play in the sun, then UH is perfect for you and your gpa as well.If you are an Asian student interested in studying in America, the East-West center and Asian study programs are excellent choices, as are marine sciences and oceanography (if you don't mind having to graduate in 6-7 years?!?).Everything else at UH-Manoa? Forget about it, friends. There is no way that I can recommend the University of Hawaii at Manoa to anyone, for any reason, in good faith. Anyone who does is lying to you!
Responses

Hey thank you so much for all of this helpful information! I was thinking about attending UH at manoa in the fall but have been second guessing that thought as of late. Was wondering if you could maybe answer a few questions for me in order to help me make my decision. Thank you for your time!

Truth hurts, but this is so true.
Great, honest review by a insider.
As much as I am proud to be a alumnus, 90% of this is dead on accurate, except for football. Won only 1 game entire season, thanks to Coach Chow Chow.

I find this review to be very offensive. I'm sorry, but I grew up in the islands, I have Hawaiiian roots, and I've also spent time in the mainland. No matter where you go in this world you're going to run across various ethic groups who just don't give a shit about going to school or getting a higher education. For you to group all of the students together and say that they "don't care" is absolute horse shit. On top of the illiteracy that you claim is so rampant there. I could go down to any random town in Alabama and say the sane thing about them if you'd like me too. And as for the "racism", well maybe you were unaware of the way the Hawaiian people were treated in their own land since the second a foreigner stepped foot on the sand. I don't condone the way my people treat "Haoles" especially since my father is white, but I do understand where the hostility comes from. I could literally go on for hours about this, however I just don't see the point. You're ignorant, offensive, I thank God that I never took a class from you. Or maybe I should've. You might have learned something yourself.

This is extremely inaccurate and clearly from an outdated perspective. I am a current Senior at UHM and have thoroughly enjoyed the past few years. While the local population does tend to have a more "relaxed" perspective on academics, I have NOT ONCE seen an excess of this. There are many engaged students who go on to substantial careers (i.e. I have multiple friends who are working in D.C., are attending USC for Grad school, have been published, etc.). This is a very one-sided, biased opinion from someone who had a bad experience at UHM. Please keep in mind that college gives back what you offer. Look at the statistics - would UH be ranked in the top 15 nationally for International Business, Medical School, Environmental Studies, and Oceanography, and be the first school in the nation to launch a satellite into space, if it were ridiculously "lazy"? Probably not.

This is wrong

Such an accurate review of the whole school and may I add the fashion program there is completely worthless.

Rows=6 cols=34 wrap=virtual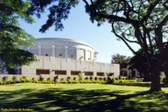 Similar Colleges by BUDGET