How this student rated the school
Alumni Survey
Describes the student body as:
Describes the faculty as:

Lowest Rating

Highest Rating

Date: Jun 07 2005
Major:
Unknown
(
This Major's Salary over time
)
NYU HATES ASIAN AMERICANS. As an Asian, this is the most racist school in this already racist country. I am enrolled in the Tisch School of the Arts and I critique students' works honestly. Because of my negative opinions, I was physically attacked and the professor, Laszlo Santha, laughed at me instead of calling security. I also hold other controversial beliefs and for that, Chairman David Irving spread rumors about me to professors and students so that they could reduce my grades and so that I could be attacked more. Numerous professors—Peter Barton, Lamar Sanders, Susan Leber, Robert Honor, Darrel Wilson, and Kelly Reichardt—tried to have me expelled because I hold different beliefs than they do. I recieved so many death threats I lost count (and if you go to NYU, you probably know who I am).Furthermore, the white people here are cravens. They cling to one another as if other people's opinions were all that mattered to them. I swear, in every single class, whenever I do something original, they all murmur to each other like animals. Darrel Wilson tried to discourage me from expressing my opinions (ironic for an ART school) by telling me that "you will face enormous opposition" and that "the majority does not believe in what you believe". Oooh, I'm sooooo scared. Caucasians may depend on others to believe what they believe, but I'm a much stronger Asian man. But then again I should pity them. White people here are all the same. They act the same, they look the same, and heck, they make pretty much the same films. It's really sad.The last part of my rant is about the teaching. The professors teach bull. There is nothing to learn here except how you can blow your money on four years of shit. NYU tries to train students to be more submissive to people of higher power. Art ain't something you train for.However, I think Asians should go here just for the university name and for the resources. It's pretty much the same everywhere, so I guess NYU is the best place to go after all.I have two published sci fi novels, and all without NYU's help. I just turned 21 years old.
Responses

What were these beliefs that teachers tried to expel you for?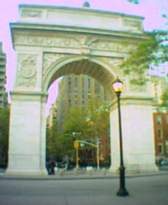 Similar Colleges by BUDGET