The Massachusetts Institute of Technology
How this student rated the school
Alumni Survey
Describes the student body as:
Describes the faculty as:

Lowest Rating

Highest Rating

Date: Nov 30 2007
Major:
Finance
(
This Major's Salary over time
)
MIT prepared me for life in many ways. MIT is a meritocracy so fortunately those beside me at school worked very hard didnt get in because daddy bought them in. MIT is what the real world is about if you work hard and keep your eye on the ball you will do well. Many speak about the school being a pressure cooker but I think its just a tough school because everyone at the school is a genius and they know they cant BS the MIT student body with alot of lightweight useless courses. I have never learned so much in my life. As they say studying at MIT is "like drinking from a firehose". Non stop excitement and discovery everywhere you turn. I got into all of the Ivy's but I wasnt born a rich brat with a billion dollars so I chose MIT as the way to arrive where I wanted to go in the shortest amount of time. I went to a prestigious boarding school and got sick of all the idiots soaked in money that I lived with for years who got nowhere except the ER with alcohol poisoning. Rather than spend all of my time getting wasted in Finals Clubs and Eating Clubs or talking about how wasted I got I went to MIT in order to work towards a serious life goal. The students were supportive and everyone worked daily in teams with no sabotage. There are no honors at MIT because its an honor to graduate from there so that does away with the cutthroat BS most Ivys equate to "competitive" learning models. The professors are unique, strange and most have amazing senses of humor and they are there for you. The UROPs are fantastic take advantage of that.The hacks are amazing too. I am enormously proud to have graduated from MIT. Its an honor to have survived the only intellectual boot camp of its kind in the world. When you say you went to MIT everyone knows they can count on you to solve problems. The name MIT is 100% integrity! By the way join a frat the social life was great and everyone came to our parties even the school next door. One more thing when H runs out of levels in math and science they send their wizards over to MIT to take a few courses!Thats probably why everyone recruits at MIT over anywhere. MIT students know how to work not pose said my first boss! So True.
Responses

MIT is a meritocracy…

This is an ideal far removed from reality. How about the blatant racism and sexism practiced by MIT undergraduate admissions? Want a real meritocracy? Look at Caltech.

MIT doesn't have a Finance major, sorry. And I am an MIT alum, but I was at an Ivy for grad school and you have not described them correctly. Harvard Math Department has all the "levels" and I am sure MIT students go to take unique courses they have there, too.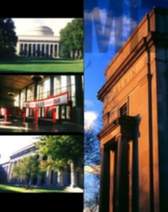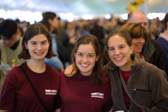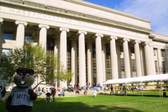 Similar Colleges by BUDGET