The Stevens Institute of Technology
How this student rated the school
Educational Quality
D-
Faculty Accessibility
B+
Useful Schoolwork
C-
Excess Competition
C+
Academic Success
B+
Creativity/ Innovation
D+
Individual Value
C-
University Resource Use
C-
Campus Aesthetics/ Beauty
B+
Friendliness
B-
Campus Maintenance
C+
Social Life
F
Surrounding City
D+
Extra Curriculars
D
Safety
A
Describes the student body as:
Friendly, Broken SpiritDescribes the faculty as:
Friendly, Helpful, Arrogant
Lowest Rating
Social Life
F
Highest Rating
Safety
A
She cares more about Educational Quality than the average student.
Date: May 16 2009
Major:
Civil Engineering
(
This Major's Salary over time
)
I apologize for not including more information about myself, but this is going to be an exceptionally negative review, and I don't want people to figure out who wrote this. Academically, I succeeded beyond many students at the school. Indeed, I was one of the best students at Stevens. I came to Stevens because I wanted a good education, and they gave me a large amount of scholarship. This, I thought, would be enough. However, Stevens is an absolutely terrible school, and I am begging you to choose another school before it's too late. Athletics - They say that Stevens has good athletics. You should understand that Stevens has good athletics FOR A DIV 3 SCHOOL. If you are an unusually talented athlete, go somewhere else where your skills will be nurtured by finer staff than is available at Stevens. You will probably also receive a better education and be treated better by the people at the college you choose, as they'll actually go to games. Extracurriculars - There is an overly abundant amount of apathy at Stevens. This means that even honor societies are run by people who don't care. It also means that you should expect little to no people to go to any activity you plan. Most extracurricular organizations are very small, with maybe 20 real members at most, the rest will never participate in the organization. The only exception to this is the "service fraternity," known as APO. APO is a club open to anyone willing to do a number of hours of community service and fellowship, which means hanging out with the brothers. APO is huge, and the most powerful organization on campus. Which in turn means it is run by the most cut-throat and fake people on campus. If you join APO and are not one of those people, you will, by social pressure, be forced to act happy all the time, while the people that run the organization treat you like a slave. If you don't like APO after joining it, be sure not to say anything negative about it, or you will be ostracized by everyone in APO, which in turn is most of the people who are active in any way at Stevens. Staff - If you are an engineer, you will most likely not interact with staff members outside of class. In fact, it is unlikely you will interact with any staff unless you are a premed/dent/vet, which you will probably be doing because you need letters of recommendation from them, or research opportunities. They're nice enough, however, an overwhelming number of them do not speak english well, and this will infuriate you, or at least confuse you. Also, the ones that don't speak proper English still write their own tests, which means the tests are in poor English. If you speak with staff members you will probably find them to be helpful, but it depends on what you need help with. I should take a moment to talk about a very important person on campus, Dean Nilsen. Dean Nilsen is the head of a "secret organization" known as Khoda. Khoda is basically a group of people who represent the Honor Board, SGA, and APO. The basic description of what they do on campus is, "Rat out the people who consider them friends to the Stevens Administration." It basically means that these people bring honor board charges against students, as the student body doesn't care enough to do so. Also, when it comes to awards for students, Nilsen turns to these people for decisions. If they don't like you, it doesn't matter how hard you work, you will never receive awards from the school. It also means that you will not be allowed entrance to Gear & Triangle, the school's honor society, regardless of what you do. Also, let me talk about the President of the school, Hal Raveche. Raveche is a very controversial figure, donates to political parties on both sides of the political spectrum, and is suspected of improper financial activity.Academics - Stevens is 1-dimensional in its approach to academics. Everyone here likes math and science. There are no arts at Stevens. Yes, there is a "music technology" major at Stevens, but make no mistake, there are hardly any students in this program, and none of the members actively contribute in ANY way to the artistic life on campus. There are is also an art club and literary magazine. However, very few people at Stevens care AT ALL about the arts, whether it be painting, drawing, writing, or photography, and as such there is hardly any creativity at Stevens. Additionally, very few engineers care about their grades at Stevens. If you are a serious student, do not come here, as you will be ostracized for caring about your grades. Let me talk, a moment, about the prehealth curriculum at Stevens. There are about 20 students a year in the prehealth curriculum. Most start as premeds. There may be 1 or 2 predents, and 1 prevet. The program is not cut-throat, but you will be ostracized if you are obviously more intelligent than your colleagues. If you think you are particularly smart, do not join the prehealth program at Stevens, you will be wasting your talent. Social - There is practically no social life at Stevens. Yes, there are frats, but with a 70/30 male to female ratio, good luck meeting women. When it comes to the ratio, many people THINK it won't matter, but you are WRONG. I cannot emphasize this enough. There are not enough viable women to go around, and you will not be able to find another girlfriend for a long time if you break up with the girl you are with. Additionally, after you enter junior year, you really should stop going to frats, it's creepy, which in turn leaves you with nothing to do. For women, the selection is mostly poor though abundant. DO NOT let people lie to you about the social life in Hoboken. For college students, it's awful, especially for men. First off, it costs money. Most of the people that go to Stevens don't have jobs or money, so that stifles what you can do in town, it also means that even if YOU have money, your friends don't. Also, if you do go out to bars in Hoboken, you will probably be the only college kids there, the rest will be yuppies, and you won't fit in. The only real way to have a social life is to either join APO or a frat/sorority. If you want to know about APO, read above. Many will choose not to join a frat, because they're "not like that," in which case, they're totally screwed out of a social life, unless they love playing MMORPGs or other computer games, smoking pot, or drinking in the dorms once and a while. My final word is: don't go to Stevens. It's a ripoff monetarily, academically, and will kill your social life for +4 years. Go anywhere else. Good luck.
Responses

My gf is going to this school should I be worried that she is going to be hit on by a lot of guys. She's going to be a freshman and she's black but not that is matters.

The steven institute of technology share this blog it has some formats to work according to the plan that have worth on it. I used to have some work on this so I can write my research paper these works need to be done according to the plan or have some works on these formations that I got.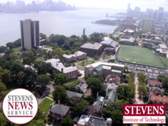 Rankings Stevens appears in
Similar Colleges by BUDGET