How this student rated the school
Educational Quality
A+
Faculty Accessibility
D
Useful Schoolwork
A+
Excess Competition
A
Academic Success
A
Creativity/ Innovation
A+
Individual Value
F
University Resource Use
D-
Campus Aesthetics/ Beauty
C
Friendliness
F
Campus Maintenance
D-
Social Life
F
Surrounding City
F
Extra Curriculars
F
Safety
B
Describes the student body as:
Arrogant, Broken Spirit, Violent, Snooty, ClosemindedDescribes the faculty as:
Arrogant, Condescending, Unhelpful, Self Absorbed
Lowest Rating
Individual Value
F
Highest Rating
Educational Quality
A+
She cares more about Surrounding City than the average student.
Date: Jul 14 2010
Major:
Fine Arts - Painting/Sculpture/Photography/etc
(
This Major's Salary over time
)
First of all, for those of you reading these reviews, keep in mind that most of the positive comments come from affluent white students whose parents obviously pay for their education and expenses. I will start with the positive. I was a NYU Film Major and honestly the program was ABSOLUTELY amazing. I had to opportunity to do so many things that I would never have imagined. There are also thousands extra-curricular opportunities that allow you to better your craft. Excellent program, hands down.But now for the bad…As an African American female from a very diverse town and with limited, collborating within this school was veerrry difficult. The film school is comprised mainly of wealthy white males who come from art high school with plenty of resources and film opportunites. My high school could barely keep cameras because they were always stolen (you get the picture). Seeing eye-to-eye with this people was extremely challenging. Most of the projects this "blessed" kids wanted to produce dealt with either suicide, drugs, or ZOMBIES. The themes that I wanted to cover like inner city life, love, and happiness were never fully comprehended because so few of the students came from a background remotely similar to mine. This factor also resulted in a lot of racial tension within the program. Students and even teachers make jokes and comments about African Americans and other minorities that are blantantly racist yet they have no idea hopw offensive they are being. My two years there let me so discouraged and afraid to speak up in class. Not only was a certain that my ideas would not be fully understood but because these kids were EXTREMELY COMPETITIVE. While I understand, as many of the previous commentors have stated, that NYU is the REAL WORLD, it is still a SCHOOL and we are all still STUDENTS. If that weren't the case, wouldn't we all be working professionals with high paying jobs? The students in the film program are often very snotty, pretentious, and obnoxious. They ruin movie plots regularly and refuse to acknowledge any film that has not won an Academy Award. These students made me HATE film most of the time because of their attitudes. I admit that I could have taken more initiative, but for a minority and female student, that initiative gets tiring after a while…In addition, some of the classes are a bit…out there. It really seems like some of the teachers hot boxed their offices when they typed up the syllabus. For example, a class called Writing the Essay is like a psychedelic trip into the world of incohesive paragraphs. Teachers actually encourage students to counter the points they make within the essay (?). I was also surprised by how easy a lot of the classes were. Teachers were very lenient with due dates, structure, and tardiness.NOW FOR THE SOCIAL LIFE!wait…what social life? NYU is a perfect social setting for the rich and over 21 crowd who can afford to go out every weekend with a fake ID and buy drinks. Collective parties at NYU are very rare. Usually when a student association hosts a party, very few go because they fear it will be boring. Many of the dorm parties consist of people sitting around talking about how much life sucks rather than having a good time. The minority social setting, in my opinion, is very cliquey and divided. My first year, I did not have many black friends but when I tried to reach out and attend more black student association meetings, the students spent more time being judgemental and figuring out why I wasn't around last year than getting to know me. Because there are so few of us, the social events outside of school grow boring a tiring after a while because you see the same faces. From my experience, the girls were very catty and the boys were often arrogant and rude. Again, maybe I should have taken more iniative, but it should never be a struggle to make friends.In addition, the campus, while gorgeous and interesting, makes for a HORRIBLE way of meeting people. There's no quad, no student union, and because the campus stretches all over Manhattan, you never can tell who is ot is not a student. And it doesn't help that the students are generally unfriendly people. While it is true that partying and friends should not fully determine the status of a university, we must take into consideration that this is not just a school but a home for most of us, a place where we will be investing months of our time and THOUSANDS OF OUT DOLLARS (60,000 to be exact). All elements should not be perfect but at least manageable and I did not find myself able to deal with all of the negative elements despite its wonderful education.The last topic I would like to discuss would be the faculty and financial department. While I did not experience many problems with the teachers—in fact most of them were amazing—the financial aid team, academic advisors, dorm leaders, and even the president are very condensing and unhelpful. The financial aid department gives no notice of upcoming due dates of major deposits (i.e. the $1000 nonrefundable housing DEPOSIT)and are very uncompromising to students with very grave financial ned, like myself. NYU failed to give me my first financial aid award letter until a month before I started school because they needed verification that my father was never present throughout my upbringing. I had 4 famly friends send detailed letters to the institution explaining my situation and each time the university claimed it was not good enough. Getting loans is also a hassle. I am an independent student who is not able to pay for loans monthly and needed advice on which loans to apply for to avoid financial instability. The university refused to offer me any sort of assistance even after countless emails and phone calls. The financial aid office has even ignored request from my grandmother, who is my legal guardian, for additional financial aid assistance after who Social Security check was cut short.NYU is a perfect place if you are wealthy and and do not care about a school's social life. Excellent for arts but TERRIBLE for financial aid, which is one of the main reasons why I am leaving. If you are ready to take on New York and be overtly outgoing, by all means apply but if you're not quite sure you want to give up having a normal college experience, you may want to reconsider.
Responses

This was really helpful. I am Chicano, trying to make it into the film industry, and still trying to figure out which program to enroll in. We have lots of similarities. You may be black, and I may be latino, but we are both minorities trying to make it in a industry ruled by kids with mommy and daddy paying their education.My parents and I dont have that kind of money and I am struggling trying to grasp my dream, all because of stupid money issues. I was considering going to the San Francisco Art Institute, but its as expensive as this school. I graduated high school last June and I am trying to figure out where I could go to school after a work for a year saving up money.Thanks for the advice. I really appreciate it. Good luck to both of us, and to anybody who is struggling to get into peliculas

This is probably the only time I've ever read a negative comment on this site and felt sympathy. I'm totally siding with you on this one. You seem like you have a good head on your shoulders, and I'm sorry that your experience was so much less than it should have been. :/

Very helpful, vivid, and genuine feel to this review. Thanks!

Thank you for writing this review. We are trying to decide which school my daughter will attend and she is accepted to NYU TSOA. Since it is such a huge financial investment, we are weighing all pros and cons. Like you, she is an AA young lady and wants to select a school where collaboration is encouraged from Day 1.

Your questions are what are the good characteristics of an ideal essay? Who is an ideal best Lowest Price Essay Writing Service? URGENT!! Replies Require ?
Ideal Essay other means is just a complete study of given topic. For example, an ideal girl, ideal husband same like Ideal Essay.
An ideal Essay Elements: 1. Disciplined Paragraph 2. Well Written Paragraph Lines

Your questions are what are the good characteristics of an ideal essay? Who is an ideal best Lowest Price Essay Writing Service? URGENT!! Replies Require ?

Congratulations you have gotten best GPA score. But I think you definitely need to more good score. Since you was already participated in different activities as well, Master Paper Writer Link, it will also help with your upcoming admission to New York University best of luck.

As an African American beautiful female from a very badly diverse and limited city, collusion within this school was very difficult. Lowest Price Essay ,The film school consists mainly of wealthy white males who come from technical high school with a lot of resources and film opportunities.

Rows=6 cols=34 wrap=virtual

It is known that due to the loading of educational materials in higher institutions, it is difficult to keep up with everything, so there is a service for writing essays in a short time.
Depeche Code is the #1 rated Orlando Web Design Company! Affordable for large corporations to small businesses. Your full service provider!
This is my first time i visit here. I found so many interesting stuff in your blog especially its discussion. From the tons of comments on your articles, I guess I am not the only one having all the enjoyment here keep up the good work%uC548%uC804%uD55C %uD1A0%uD1A0%uC0AC%uC774%uD2B8
Students should solve the subject-wise HPBOSE Class 12th sample papers to understand the exam pattern and difficulty level in a better way. Himachal Pradesh Board (HPBOSE) has uploaded the HP Board 12th model papers on its official website, hpbose.org. HP Board Class 12th sample papers are created on the basis of final question papers. Hence, students appearing for HPBOSE 12th Question Paper 2021 should download and solve the HP Board 12th model papers to prepare better and in the right direction. Students can easily download the HP Board 12th sample papers in the form of PDF and solve in pen-paper mode. Because the final exam will be held in pen and paper mode.

The EPFO e-Sewa Portal is the official one-stop resource of Employee Provident Fund Organisation to access EPF related services like Knowing about EPF Balance, Previous and Current Employer, Withdraw funds from EPF Account and much more online. To access these services, UAN Members need to register at UAN Portal using the link EPF India UAN Login and can then login to the portal.
Thanks for Nice and Informative Post. This article is really contains lot more information about This Topic.crystal meth online
Today, I was just browsing along and came upon your blog. Just wanted to say good blog and this article helped me a lot, due to which I have found exactly I was looking.%uBA39%uD280
Nice post. I was checking constantly this blog and I'm impressed! Extremely useful info specially the last part I care for such information a lot. I was seeking this certain info for a long time. Thank you and good luck.Kevin Galstyan
There are a lot of blogs over the Internet. But I can surely say that your blog is amazing in all. It has all the qualities that a perfect blog should have.%uBA39%uD280
สมัคร slot เครดิตฟรี แค่ยืนยันตน
Thank you for this fascinating post, I am happy I observed this website on Google. Not just content, in fact, the whole site is fantastic.%uC548%uC804%uB180%uC774%uD130
I found so many interesting stuff in your blog especially its discussion. Really its great article. Keep it up.telecommuting
I was reading your article and wondered if you had considered creating an ebook on this subject. Your writing would sell it fast. You have a lot of writing talent.testbankgo
This is such a great resource that you are providing and you give it away for free. I love seeing blog that understand the value of providing a quality resource for free.Rose Scent Reed Diffuser
I wanted to thank you for this excellent read!! I definitely loved every little bit of it. I have you bookmarked your site to check out the new stuff you post.NAPSRX
Yes i am totally agreed with this article and i just want say that this article is very nice and very informative article.I will make sure to be reading your blog more. You made a good point but I can't help but wonder, what about the other side? !!!!!!Thanks%uD1A0%uD1A0
I visit your blog regularly and recommend it to all of those who wanted to enhance their knowledge with ease. The style of writing is excellent and also the content is top-notch. Thanks for that shrewdness you provide the readers!scottish fold kittens for sale florida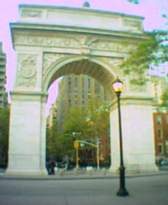 Similar Colleges by BUDGET