St John's University New York
How this student rated the school
Survey is Blank
Describes the student body as:
Describes the faculty as:

Lowest Rating
Educational Quality
F
Highest Rating
Educational Quality
F
She cares more about Surrounding City than the average student.
Date: Jun 14 2011
Major:
Journalism
(
This Major's Salary over time
)
I'm not going to lie…the only reason I accepted the offer to this school was to make my family proud. 2 of my cousins went here. One graduated, one transferred out, and now I know why. That acceptance letter with the "free laptop" postscript did not lure me at all. In actual, this crappy Lenovo laptop is all included in the tuition and get this, if you don't finish the 4 years at the university, you'll have to return it back, plus you have to pay a $50 accidental damage protection fee. This school keeps sucking your money, and that's all there is to it. I mean, why would a commuter student have to pay a campus activity fee if most of the activities are partaken by the residents, at night? I'm pretty sure no commuter student is going to come all the way to the campus, especially given the area, at 10pm and enjoy assorted popcorn and cupcakes. Plus, they spend all this money on these other pointless activities and such. There is not a week where I go to school in the morning and don't see these tents and party supplies being set up. And occasionally, they randomly hand out free stuff t-shirts, pajamas, and all these souvenirs, just for the fun of it. And whose pockets are placed on a burden? The Freshman Orientation already gave me a bad image of the school. More than 12 hours of lectures and presentations about these clubs and sororities and volunteer work they have to offer, etc. Worst 36 hours of my life in the summer. To be honest, I did not have a good feeling about this school right off the bat, BEFORE I even started my first semester. I hate the setting of it. And people claim that St. John's has a genuine campus feel and the best campus in New York City? Who are you kidding? Of all the campuses I've been to, I find that Queens College has a warm, genuine feel, rather than this campus, which is full of leg-beating hills and cracked floors. I definitely regret going to this school. I could've accepted my other offers to a CUNY instead. So my first year has been completed. Let me tell you about my horrific freshman year so far. My freshman advisor was a complete stuck-up, rude, nasty, unhelpful, evoking bitch. She was not helpful and very discouraging, making me feel like there's no hope. The only time she wanted to deal with me was when I told her about my plan to transfer out, there she wanted to be
helpful
for once in her life. I'm going to withhold her name but she's the most obnoxious advisor I've ever dealt with. And the Freshman Center that's supposed to make freshmens feel welcomed? Joke. Most of the women, with the exception of one or two, at the front desks are rude and cut you off before you even finish your question. Actually, most of the staff here are rude and they won't put much effort to help you unless you know someone who is familiar with them.And what's up with the no-self registration for the Freshmens? I can pay half (or more than half) of what I pay at St. John's, at a CUNY and register the courses I want independently, with no specific time, and no pressure from the advisors. And the girl who described the African Americans in this school is so right. Well, most of them. I was placed in one class where there were just most of them who didn't give a crap about their education and were the most rude and immature college students I've ever met, just because they go to a private university and feel superior. I came across a kid who even smoked weed before he came to class and sat next to me. This school honestly does not care about health and safety. There's an area for people to hang out and smoke, awesome! And area where students usually pass through to get to the other side of the school. There is not one day where I don't pass by that area to get to where I have to, and smell smoke on my hair within those few seconds. The courses are mostly a joke, but there are some pretty bias professors. If they don't like you in the beginning, chances are they won't like you at all, and it will impinge your grades. Of the 9 professors I've had so far, I would say 3-4 of them were good. Some of them, if they have a bad day, they will take it upon their students, which is very unprofessional and uncalled for. Some of them are really lazy and don't use any e-mail communication to update students, etc. And some of them will bombard you with lots of homework, and if you can't keep up, doomsday. Some of the classes are not very easy A's, believe me. I had a professor in a 1100 class who thought we were professional journalists for The New York Times, expecting us to write everything as we were publishing for the world to see. Uh, we're in a BEGINNER'S course!It's true that most of the people who go to this school are mostly from the NY metro area and Long Island. There are just snobby princesses and princes who just wait to get by a good grade. And then there's people from out-of-state who are actually convinced that they have made it to the Big City but in reality, JAMAICA, QUEENS is actually about 15 miles from the border of Manhattan. If you have offered me to live on campus, even for free, there would be no way in hell. I'm always getting these e-mails, either about a robbery, assault, rape, things along those crimes. This campus is in the middle of NOWHERE. The campus is a pain to walk around. The only decent place is the D'Angelo Center, but people need to learn that the STUDY TABLES are meant for people to shut up and study quietly and peacefully, yet people always grab those chairs from the computers, meant for people to sit on and work on the computers, so they can gather in a group with their little friends and gossip about people loudly. It's a headache to even sit on those comfy couches and try to study when VERONICA over there is gossiping about how some girl is pretending to me someone else, blah, blah, blah… Some of the people here are the laziest. Why would you take an elevator down/up one floor when you can walk perfectly? It's one thing if you are disabled physically but if you can still run while you're at it, stop being a pig. I walked up 6 floors for 4 years in a high school which forbade students to use the elevators, and I have never complained. Like I said, too many princes and princesses who think St. John's is everything and praise it like it's some religion. This school is only good if you're going for Pharmacy, and maybe, MAYBE business-related. But there are a lot of better options of schools out there. I am so sick of getting on a bus that barely moves or crowded with hordes of people who complain too much about their lives, on a daily basis, just to get to school. In the end, I'm not happy with where I have ended up. A lot of my friends did not even apply to St. John's and now I know why. It's a waste of money and if you break down the tuition, you're being charged for most of these absurd things you'll probably never do. I'm so glad I'm making every effort to transfer out of this school as soon as I can. I cannot stay here for the next 2 years, definitely not! Honestly, I would go to a community college instead. That's what some girl I know did. She attended this school for one semester and transferred to a community college, because she was sick of it. I don't blame her. If you have already accepted the offer to go to this school, I suggest you drop out of it and catch that train for your 2nd choice. If you are already attending this school and feeling depressed, you better get those transfer applications out soon.
Responses

Credible comment, but most students are not black, in the early 90s many students were whites and I believe they still are at-least half or more than other races, given folks pay for their education, students generally tend to be more discussion orientated although for certain freshman it may be different. As far as campus, queens is lackluster although st john's is not anything special as for a campus, it being inferior to queens is probably not true, true city schools are much cheaper, but in the community colleges the student body is probably just as bad if not worse, tuition isn't worth it if you have other options, as for location it isn't too far from manhattan although not minutes since subway bus, but why complain about the campus and rank it lower than queens and then complain about not being city like as most manhattan colleges have little or no campus or atleast ones close by, despite that your review is detailed and has valid points.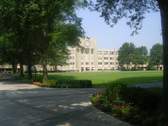 Rankings SJUNY appears in
Similar Colleges by BUDGET