St John's University New York
How this student rated the school
Educational Quality
F
Faculty Accessibility
A-
Useful Schoolwork
C+
Excess Competition
C+
Academic Success
F
Creativity/ Innovation
A-
Individual Value
B+
University Resource Use
B-
Campus Aesthetics/ Beauty
B+
Friendliness
A-
Campus Maintenance
C-
Social Life
F
Surrounding City
A
Extra Curriculars
C
Safety
B-
Describes the student body as:
Broken Spirit, ClosemindedDescribes the faculty as:
Helpful
Lowest Rating
Educational Quality
F
Highest Rating
Surrounding City
A
She cares more about Academic Success than the average student.
Date: Dec 09 2011
Major:
Undecided
(
This Major's Salary over time
)
Please do not go here!! I was thrilled to go to St. John?s. I heard so much about it with their campus being so close to the city, their basketball team, and etc. I looked at these reviews before I accepted and simply didn?t listen. I regret going here. I wasted so much of my parents? money with a 32k loan and it?s only the end of the first semester and I know I am transferring next year. Half of the whole 2015 class is leaving either this semester or in the spring including my roommate on a FULL athletic scholarship. This school is absolutely horrible! I could write for days on how bad this school is but I?ll try to keep it short (TRY).ADVISORS: First off as you can see I wrote I?m undecided. Even though I told my advisor plenty of times that I want to declare biology. For some reason, she just never switched it for me. I even wasted hours taking a placement test and she still never changed it. If you?re undecided you?re screwed. Geraldine vopelak is the worst advisor in the world.COSTS: This school is money hungry. Don?t make the mistake I did. Don?t come here if they don?t give you a scholarship. Everyone here has a scholarship. First off, the school is like 53k. That?s a crap load of money for what you receive. An ivy league cost but a community college education. Meal plan is $5200. Housing ranges from $7000-\(1100 depending on a quad, triple, double, or single however MOST are placed in triples. I would advise not getting a double because your room will be tiny. Tuition is like 33k. And then there are random fees you have to pay once they send you your bill over the summer. There are activity fees, new student fees, breathing fees, walking fees, etc. You only get a scholarship is your math and reading SATs are over 1000 combined. So I didn?t get one even though I had a 3.7 gpa with extracurricular and honor societies.SRF:ELEMENTS:7xsrfFOOD: The food here sucks. Freshmen are required to get the 5200k meal plan where you have unlimited swipes to the main dining hall, montys. There are other places to eat that offer meal exchanges at certain times. At the main dining hall, Montgoris, there?s an omelet line that always has 50 people in there, waffle makers which are good, ice cream machines, cereal, deli, veggies, pasta, grilled chicken, fries and grilled cheese, all day every day. It doesn?t change. It only changes when there?s an event on campus like open house or tours. Then they cook edible food just for show for the parents.SRF:ELEMENTS:8xsrfPEOPLE: The people are pretty cool. I?m black and the school is mostly black. Next would be white and then Asian etc etc. SRF:ELEMENTS:9xsrfDORMS: probably the only decent thing. For freshmeat, 2 buildings are traditional dorms and the other 2 are suite style. I got lucky and got a suite. You walk in to a common room with a mini fridge, cabinets, table & chairs, couch, and 3 seats. There is no sink in the common room, idk why but there isn?t so you have to wash dishes either on the kitchen floor or your bathroom. The common room has 2 sides, left and right. Left is 2 bedrooms and a full bathroom, right is 2 bedrooms and a full bathroom. Suites can have 5-9 girls in them luckily mine only had 6 so they can get crowded but it?s a good way to make friends. Me and my suitemates don?t really talk but that?s just us. If you have the traditional dorms, it?s either automatically a triple or quad you?re placed in and you?re connected to the next room by a bathroom, so you share a bathroom with the people next door, yum. Please note you clean your bathroom since it?s not communal like most colleges. Don?t be loud or blast music ever or else you?ll get a noise violation like me and my friends.SRF:ELEMENTS:10xsrfSOCIAL LIFE: Queens has a lot of clubs and bars but it gets old. There?s a shop where you can buy cheap alcohol and they won?t card you. There?s also a 7/11 where most people go. The street next to the school is dangerous and were always getting emails from public safety saying someone got robbed on Goethals so don?t walk alone after 7 especially if you?re white. Not saying that to be racist but ALL of the people who got robbed were white. How do I know this? The emails say ?the victim suffered from redness of cheek and refused medical aid? that?s how. Nothing dangerous happens on campus though. The lounges and clubs are cool though. Natives (bar/lounge not really) sucks. Area lounge is good. Expect to get bent over and daggered. ;) NYC is 45 minutes TOPS away and that?s the best thing about this school. It?s really easy to get to for a person like me who?s out of state and from the suburbs and has never been on public transit. Taxis are overpriced. Getting into clubs are a lot of \) even for hot girls like me and my friends.OVERALL: I thought I?d love this school, I really did. But I don?t and most people don?t. a lot just put up with it because of the money they got. But I would strongly advise not to go here. It is falsely advertised and not a real college experience. It might?ve looked good at open house or whatever you went to but it?s not like that forever. May I recommend a cheaper school like a CUNY or SUNY that gives you a better education for less money.
Responses

A credible comment, but most folks are st. john's are white not black, although increasingly asian.

You are really racist. Anyone can get redness on their cheek. I'm black and if I get hit, it get red marks.On the other hand, this is a credible comment.

Omg this has to be the funniest review I've ever read. I've already put down my deposits so my wallet and I are truly hoping that the school has improved since you've been there because 'm going into biology from undecided but I have a different adviser. Anyway, thanks. And your not racist. Even if you are, everyone's a little bit racist.

He was excited to go to St. John's? As he heard so much about it with their site being so close to the city, their basketball team, and etc. He lost so much of his parents. Check out essay shark reviews now. Currency with a 32k loan and it's only the end of the first semester and he knows he is moving next year.

I have heard about this institute that I shouldn't go here, but i was excited to go to St. Johns. I heard so much about it with their site being so near to the city, their basketball team, and etc. By looking at these reviews before I recognized and only didn't attend, I regret going here. Didn't you try legitimateessaywriting? I missed so much of my parents? Merely the end of the first semester and I know I am going to move next year. In the first half of the entire 2015 class is departing either this semester or in the spring as well as my roommate on a COMPLETE sporty scholarship. Even though I told my consultant most of times that I need to state biology. For some reason, she just never swapped it for me. I even wasted hours enchanting a location test and she still never altered it. In case you're unresolved you're attached.

Before enrolling yourself in some institution, it is so very important to know about that institution. Here we will talk about St John's University New York. I really had a good experience with artsyqr.com People have mixed opinions about this institution. Some likes it and some don't. To know more you have a look at the site.

In this website, I have known the importance of the grade and we can see more important about the university and colleges. We can check the nursing schools and the whole procedures of information. The site essaycamp.com is very important for users and students. I can check the whole information about the different schools and university. The graphic designing of the sites is very attractive and very use full for the users.

Our academic pursuits, along with a range of extracurricular activities, help in honing a child's skills and ensuring that he/she grows to be a mature and responsible citizen.
top public school in greater noida

Welcome to the world of gaming, where life is fast paced and interesting. There is always an adventure waiting for you online.
buy csgo accounts
csgo ranks

We provide the cheapest and most reliable csgo accounts compared to anywhere on the internet. This site is run by people who have boosted their way up the ladder.
cheap csgo accounts

World Best Ethical Hackers & Security Researchers PlatformVisit : [url= Craze[/url]

World Best Ethical Hackers & Security Researchers Platform
Visit : HackCraze

This is not a slump but a resting time that a human body needs to overcome any other tiredness in the human body but when it comes to technology blog post, this never sleeps not goes in the slump as we do so make sure that we use the best in the market for the betterment of the industry.

Worlds Largest BlackHat Carding Private Community , Start Carding TodayVisit: JustCarding

Thank you for posting this article, it was really helpfull. Great Article
I have read your blog it is very helpful for me. I want to say thanks to you. I have bookmark your site for future updates. Buy Trustpilot Reviews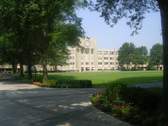 Rankings SJUNY appears in
Similar Colleges by BUDGET