How this student rated the school
Alumni Survey
Describes the student body as:
Describes the faculty as:

Lowest Rating

Highest Rating

Date: Aug 18 2013
Major:
Other
(
This Major's Salary over time
)
I used this site when I chose NYU, so I wanted to contribute back now that I have graduated.Be open and try your best not to have preconceived notions. DONT worry if the first semester is rough, it takes awhile to get used to things. Have NYU pride, join clubs/greek life, and don't be afraid to break out of your shell. You will find NYU happiness, you will be stressed, you will be so busy you don't know what to do with yourself, but it will be awesome. The NYU Health and Wellness center is fantastic, do NOT be afraid to reach out to them. NYU will make you a better person and teach you life skills both in and out of the classroom. NYU students are some of the smartest most dedicated people in the world. You will absolutely LOVE some and absolutely HATE some of them. You can find literally any kind of person/club/group at NYU. I look back at my experience and I am astounded at all the wonderful/amazing/crazy things I managed to do. IF you DONT like your advisor, ask for a new one. You got to push to get the things you want from this school, whether that means patiently waiting on hold with financial aid, going to your teacher's office hours when you want to do better on the next paper or running for an NYU club exec board position. At NYU the squeaky wheel gets the oil, never forget that. Enjoy NYC, don't freak out too much. Study appropriate, not too little, but DONT LOCK YOURSELF IN BOBST FOR ETERNITY (except during midterms/finals). EXPERIENCE the city/internships/drunch/more.
Responses

Hi! I loved your advice. Since a few years ago my dream is to get to study a beautiful college in New York City for obvious reasons and my first choice was sing the beginning NYU. But, i almost throw up when I saw the tuition fees. I wanted to ask you, as a non US resident, if the life in nyc is expensive? Is NYU that expensive? Please answer me :)

I am still confused, is the college of liberal studies a part of nyu as a four year institution. I have always thought that associates degree was a lesser degree, more for community college….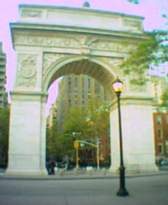 Similar Colleges by BUDGET