How this student rated the school
Alumni Survey
Describes the student body as:
Describes the faculty as:

Lowest Rating

Highest Rating

Date: Sep 21 2014
Major:
Psychology
(
This Major's Salary over time
)
I went to Eckerd college with such joy and excitement thinking that I had found the perfect school for me. Little did I know what a shitty school Eckerd was. So I'm thankful that Eckerd has given me a few of my best friends I am also thankful for tone professors that I had who was wonderful and was more than just my teacher she was my mentor as well and truly cared about me as an individual.Although that wonderful professor was a rarity. The professors do not want to be there just like the majority of the student body, but we will get back to them. Many professors simply read from the textbook, put on a video, or assign topics to different students and have them lead the class so they do not have to do much work. I've also had professors lose papers and exams my classmates and I had completed. As for the students now, the majority of them choose the school for the warm weather or the beach. They do not have a desire to learn and will show up to class half the time. The other half they will be sleeping off a hangover on a Wednesday afternoon or at the beach. Students will show up to class in a swimsuit, barefoot, and with a towel…but no notebook or pens. Drinking and drugs can easily be obtained, and staff and security turn a blind eye to it until someone gets alcohol poisoning or overdoses on drugs and ends up in the hospital. The school is very disorganized with their dorms and housing situation. My first year they ran out of dorm rooms. My roommate and I were placed iwith about 40 other students isolated across campus livinng in the schools on campus motel for the year. The nice side of the motel, we had our own bathroom. Yet all of other dorms, the cafeteria, and all of the academic buildings were half a mile to a mile across campus from us. They also had a few rooms in the motel that weren't being used by students and they continued to let visitora to the school rent these rooms. So on any given night security would knock on our doors starting at 8pm saying that they had noise complaints from the guests at the motel and we had to keep it down. Really 8pm on a Friday or Saturday night you're telling us we can't play music? So they worked on building a new dorm for the following year. I decided to live in this new dorm, yet when I returned to campus in the fall they were running behind and the dorm was not done being built. I got placed in a temporary dorm for 3 weeks before I could move in. Yet other students were forced to stay 2 miles off campus in the holiday in for the semester, which was extremely hard for students who didn't have a car. But don't worry the school gave them taxi cab vouchers. Once they let me move into the new dorm I was moving stuff into my room while work me. We're installing the windows for my room and they were hoping the building would pass inspection . The first month that I lived in the new dorm they were having electrical problems and we would lose power at least 5 times a week for from anywhere from one hour to five hours. We could do our homework with no power or Internet. It would go out in the middle of the night and alarm clocks wouldn't go off in the morning. Oh and it was August in Florida and we had no AC and windows that didn't open. Yet even with power the AC didn't work in our rooms for the first two weeks, yet the hallways were nice and cool. This new dorm also had an awful rat problem. A girl on my floor was bitten on her arm by a rat while she was sleeping. On another note the dorm they placed me before I could move into the new for was condemned by the health department the week I moved out for a sever mold problem. The men who had to clean the mold had to wear hazmat suits to enter the building they were letting students live in. As for the administration, don't count on them for anything. They try to sweep everything under the rug. I was raped in my dorm room by a fellow student. The first thing I did was have a friend take me to the hospital where I was met by the local police. They took my statement and went to my dorm room to collect evidence. I hear from the dean and campus safety later that day. Instead of reaching out asking if I needed any services, they told me that what I did was wrong. They told me I should have reported it to my RA, the health center, and campus safety and they would have handled it. Since when after being sexually assaulted do you tell someone not to go to the hospital and police. They were clearly upset that they would have to report the crime statistic. Yet the school didn't stop there. They said for them to take any action against my rapist I needed to report it to them, give them a statement and basically go to student court. I would have to give my statement to a panel of 5 students and 2 professors. Which let me tell you is the last thing a victim wants to do with no support. Then my rapist would give a statement and the students and professors would decide if any action would be taken. They wouldn't let my friends give statements that he had lied to about where he was that night, or other students that he had tried to be inappropriate with his sexual advances with. They mishandled the whole situation and my rapist was still on campus and going to classes as if nothing happened. I was the one that ended up having to leave the school so I wouldn't have to see him or have classes with him. Still blows my mind that you take action against the rape victim for going to the hospital and police. If you're a parent or female think twice before applying ir letting your daughter go to this school. They will not do a thing to protect her from being assaulted and if she is they will tell her it's your word against his so we can't do anything.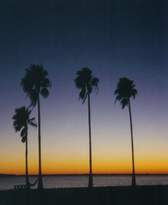 Similar Colleges by BUDGET