The University of North Carolina - Chapel Hill
"Great school.
Bright
Chemistry
Great school. Came in as a transfer student from Maryland. In terms of academics, you will be challenged. There are limitless research opportunities (whether it's with just UNC or joint programs with NC State or Duke) and people overall really find UNC to be a prestigious public school. School pride really bleeds here, and every place I have been seems to have tar heel fans or graduates. There is a DEFINITE bubble that may lead to some awkwardness if you haven't grown up a certain way (especially as a minority), and minorities can be kind of clique-y, but you will find your niche here no matter what/who you are (and you will meet people outside of that too, which is awesome!). There is absolutely something for everyone here, and the overall culture is VERY accepting, from students to faculty (also pretty liberal overall, if that matters to you). When I first applied to UNC, I was worried about the racial tension and athletic scandals occuring, however for the most part these things didn't effect my experience too much as a student. You will create memories at any school you go to, but few schools will match the spirit, alumni network, athletics, academics, and overall aura of UNC. I'm very glad I came here. There's a reason a lot of faculty and graduate students here chose UNC twice. As far as advice, UNC has a holistic application process that will take everything into account. If you can emphasize helping people, a certain passion, or just an overall curiosity for knowledge, you will be fine. Last I checked, the in-state acceptance rate is like 50%. The out of state acceptance rate is below 10% or so (but don't get discouraged if you don't get in as an OOS student, as the transfer application doesn't take into account in-state/OOS status). I'm jealous of all of you who get to enjoy this experience for 4 years. Go Heels.
Alumnus Male -- Class 2000
Reputation: A
Rate this comment:
Useless (1) (2) (3) (4) (5) Helpful
Bright
Philosophy
"Girls are bitches here
2nd Year Male -- Class 2017
Faculty Accessibility: A, Scholastic Success: F
Rate this comment:
Useless (1) (2) (3) (4) (5) Helpful
"I recently transferred to UNC, so my comment
Not so bright
Communications
I recently transferred to UNC, so my comment is partly tailored to that experience. I am an in-state student that did not get into Carolina out of high school, so I went to another in-state school for two years and then transferred. After the long up-hill climb, now I'm here, and I'm thinking maybe it wasn't such a bad thing I didn't get in in the first place. At my other school (which wasn't as elite, but still was good), I really had the ability to stand out. I was the president of organizations, involved in the community, had lots of friends by my sophomore year, etc. Here, in addition to having the feeling of starting all over again as a freshman at my new school, I am not nearly as academically competitive as I was, with my previous 3.75 GPA. But I expected that. What I didn't expect was the excruciating social atmosphere. If you are looking at UNC, as either a first year student, or as a transfer, you should take into account that this school caters to very specific types of personalities and interests. If you aren't within those bounds, or like me, are miles outside of them, prepare to polarized, isolated, and radicalized. I have been in mental and emotional deuress, really, from orientation on up to this day. The coursework is challenging here, but the emotional turmoil created by the academic and social atmosphere has made it significantly harder. To illustrate UNC's social environment, I will describe attributes of students that will probably love it here and do well: activist, academically a genius, no sense of humor, politically correct, judgmental, out to prove a point, try-hard, future moms of America, future boring dads of America, future boring people of America, overly-organized, power-walker, power hungry, wanna-be artist, ready to make a difference in the world by joining corporate America, conformist, pretentious, elitist, matter-of-fact, self-dignified, political, far-left collellectivist, far-right neocon, news-consuming-elitist, science-oriented, business-oriented, corporate-oriented, sports-oriented. Obviously, not everyone fits all of these categories, but I just wanted to illustrate some of the general vibes you will get. If you fit into a lot of the above categories, then maybe you'd love UNC! However, if you don't, or if you're like me and you're interested in going into the arts, you might want to look elsewhere. I see a lot of people calling UNC 'artsy'. Hahahahahahaha. That is laughable. UNC is not artsy, UNC is anti-art. They do however love sports, science, and lots and lots of soul-crushing, passion-extinguishing work. At orientation you will be told that 'following you passion' is BS. If you're looking in-state for more art friendly environments, UNCSA or UNCG may be better fits. And if you didn't get in to UNC from the get-go, that may have just been a sign that this was not a good fit for your personality. Why be miserable? Go somewhere where you will be valued and can let your colors shine. That denial letter may be the best thing that ever happened to you.
1st Year Male -- Class 2016
Collaboration/Competitive: A, Individual Value: F
Rate this comment:
Useless (1) (2) (3) (4) (5) Helpful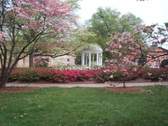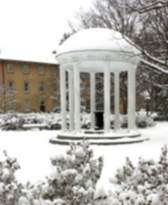 Similar Colleges by Safety