The University of Michigan - Ann Arbor
How this student rated the school
Educational Quality
D
Faculty Accessibility
F
Useful Schoolwork
D-
Excess Competition
F
Academic Success
F
Creativity/ Innovation
C
Individual Value
F
University Resource Use
D
Campus Aesthetics/ Beauty
D-
Friendliness
F
Campus Maintenance
F
Social Life
B-
Surrounding City
B-
Extra Curriculars
D
Safety
F
Describes the student body as:
Arrogant, Broken Spirit, Snooty, ClosemindedDescribes the faculty as:
Arrogant, Condescending, Unhelpful, Self Absorbed
id='quarter' class='snapshot' style='color: #001397; line-height:80px';float:left;
Lowest Rating
Faculty Accessibility
F
Highest Rating
Social Life
B-
She cares more about Safety than the average student.
Date: Mar 07 2012
Major:
PreMed and Medical
(
This Major's Salary over time
)
I come from an extremely small town. In fact, there were fields left and right of anywhere you might find yourself. My high school was incredibly small. Three people from my graduation class (myself, my boyfriend, and one other male) decided to attend UM. I had toured many other colleges and was impressed by every single one. However, I had always heard of the "Michigan Difference", AKA the reputation. I received full rides to four in-state colleges, and decided to attend the one closest to home, that is however, until I found out I could go to UM for free. I decided to go last minute.Worst. Decision. Of. My. Life.Not only was orientation a living hell, my advisor gave me zero help deciding which classes to take. I am literally the most indecisive person ever, so I chose an easy route. Actually, I remember quite specifically walking into my advisors office. She took one look at me and said
Oh, you don't want to do pre-med
without me saying a single word. So she talked me into a different major, being that I was incredibly gullible.So it came time to leave and go to the university. Luckily, I got a nice, brand new single room. My boyfriend did not. He lived in the worst possible place ever, East Quad. Unless you are in the god-forsaken RC, please dear lord do not accept living there. If you don't die from the heat or terrible showers, the hipsters will surely eat you alive. Luckily, he got to move out into my dorm, Couzens. I can honestly say if I had any other room coming in, I'd be gone in a matter of months.1st semester: hell. Not only was walking to class every day absolutely awful (I kept track, I walked about 7 miles a day). But the teachers were the most terrible people I've ever met. I never EVER got help outside of class because quite frankly they knew nothing about the material. They would present it in huge lectures, and that's fine, but the GSI's for discussions knew NOTHING. Let alone, none spoke english. But I did fine teaching myself completely, i got a 3.5. But, I also lost contact with every single one of my friends. I forced to stay on the weekends studying every day all day. After 1st semester, the other kid from my high school left immediately.I am now in my second semester, and can honestly say I am incredibly happy to be leaving after this. Yes, I got a full ride, but I would much rather pay to be happy than have a free time being miserable. I am taking incredibly hard classes and doing fine, but not a single one of my teachers speaks english this semester. I do not even attend class anymore, I read lecture slides to myself out loud to teach myself. My boyfriend had to drop all of his hard classes because his teachers didn't attend class. Just yesterday, I went to a professor's office hour to get help and she said, "Get out of my office you stupid girl, you know nothing." Yep. So, everyone from my school has officially been driven out by the "michigan difference."Here are some more rants. On your 5 mile trek home from nightly meetings, you will almost positively feel like you're going to get stabbed. I carry a jack knife and pepper spray at all times. The food is awful, not to mention you have to walk to the dining halls. I ate fake sushi every day because I was terrified of all the oriental food. They serve Korean Bi Bim Bop every damn day. I came in expecting a new life, meeting new friends. All I ever want to do is go home (mind you I HATE my home, my parents make less than I do each year because they are lazy and ignorant). But forget having a job here, you won't have time. Anyways, having friends is nearly impossible. For one, absolutely no one, and i mean NO ONE is what Michiganders consider "normal" they are all snotty, east coasters who get pissed when they don't get into business school. Oh wait, don't forget the asians. My hall is FILLED with terrible examples of African Americans. I mean this in the least racist way possible, but my father worked in the heart of the ghetto of Saginaw his whole life. He dealt with the worst African Americans you can find, so you can imagine I was pretty used to that. My hall has made me take a whole new view on things, and I can honestly say I am 100% racist now because of these awful people. My RA was Black, and literally the most annoying person I've ever met. I lived next door to her, and she would leave her door open and blast music ALL night and day. She would talk on skype SO EFFING LOUD. When it came time for evaluations, our hall ripped her apart. Funny thing is, she said "I've been getting some face-to-face complaints about the noise level, can ya'll jus keep it down out there?" when everyone was talking about her. Here's my favorite story I like to tell people: we all share a bathroom, which is fine. everyone is respectful. however one day, i placed my stuff (facewash and towel) next to a sink to use it. I went to go to the bathroom. I came back, lo and behold my RA is using my stuff. I scoffed at her and she said "Whas ur problem bitch" and I yelled at her for using my stuff. she said bitch this aint yo stuff. So I went to complain to my hall director. Guess what? theyre ignorant and black too. They work 3 hours a week. seriously. so when I finally get ahold of them they say "shouldnt have left yo stuff sittin' out like that."Please enjoy some more ranting: Ann Arbor is gorgeous. As long as you are visiting for less than 8 hours. Living here is HELL. Not only is all the food weird as shit, it's expensive as hell. Forget parking anywhere, and if you find somewhere plan on spending your savings account on your parking spot.Housing is okay, in the 2 dorms that are bearable: Couzens and North Quad. This year they changed it so that sophomores got priority picking for next year. They randomly assign times to choose. So when the signup began I looked online and was pretty pumped to see a lot of spaces open. When it got to my time, EVERY ROOM WAS CLOSED IN EVERY BUILDING EXCEPT ONE. I kid you not. My room was taken right from under my feet. This means absolutely no juniors or seniors got on campus housing. Rumor has it 500 sophomores have nowhere to live (apartments are all full.) no juniors, and no seniors. Rush rate had a 60% increase just so people could have somewhere to live. Shows how much you really are just a number here. Speaking of sororities and frats, every single person you'll meet from one will be the most raging douche you'll ever meet.Extracurriculars: Coming from such a small school, I had always been involved in everything you can imagine. So when I came here I agreed to be in a TON of organizations. HUGE MISTAKE. you will NOT have time for them if you want good grades!!! and you ESPECIALLY will not have time for a job.Pre-Med: I still don't understand why I want to go into medicine, I guess I just don't understand what "successful" is and have always thought it'd be perfect for me. Well here, literally everyone is pre-med. The advisors encourage you to either become a doctor, engineer, or some bullshit artsy stuff. Anyways if you want to have a life outside of your career, this college is not for you. They encourage you to do research here and there is absolutely no way you can get involved in it. Everything requires previous experience in research, with no way to start. I had always thought I wanted to go the med school here. However, I met with a few of the current students and realized they are absolute freaks. Not to mention I was at practice one night and the med school students were putting on some artsy ass show and they were all HUUUUGE douches.SO. thank you for listening to my rant. As I speak, I am putting off my homework because I am daydreaming about leaving this god forsaken place and going somewhere else. Hopefully Central Michigan University, for those of you who know it. If any of this stuff sounds appealing to you, more power to ya. For now, I have become a state fan. Go green.So, as I speak, I am putting off my homework because I am thinking about how wonderful my life will be next year.
Responses

I have to say I am glad to hear this! I was part of the class of 2015 too and it was literally the worst 4 months of my life! Exactly as you described only in my version people were even bigger assholes. Transferring was the best thing i have ever done and I am glad you are too!

Wow I cannot believe I'm reading this review of such a great university!! As a sophomore at the college of engineering, yes the workload is unbelievable hard and if you don't manage your time well, it can become overwhelming, but it seems like you came here decided to hate this university. This is one of the safest university and towns you could find. You don't have to be involved IN EVERYTHING, I join only things that I know I can manage and go well with my resume. I've had one of the best professors I could ever had anywhere. I've had professors that hold WEEKEND reviews, are always available for meetings and have NEVER been disrespectful to me. It is true that a lot of students want to do pre-med but there's a reason for it. They prepare you THE BEST and the learning process is AMAZING. I'm SO GLAD you are leaving because honestly, the snotty here is you.

I went to Michigan, this girl is an moron, racist, and hypocritical. Yes, the classes are big, but she is an idiot for not doing her homework and researching the school before attending it (you can sit in on classes during a tour and they don't hide the fact that classes can be large, especially intro-level classes). But professors are good, make time for you with office hours (although some are awkward and don't really like talking to you, but that's not all of them). Also, it is not unsafe. The walk back to Couzens is annoying, but I don't think it's 7 miles unless you're walking all over campus for other reasons. Also, it has an amazing student body and there's something for everyone. And the alumni network is FANTASTIC. I can't tell you how often I have had someone talk to me just because I said I went to UMich. If you're interested in Michigan, do yourself a favor and don't listen to this girl!

God this girl's review is SO CORRECT! The "alumni network" only tries to sell you shit about football games and get you together to watch the f'ing game. get a life f-wads, maybe a job connection would be nice.Oh hey responder person above? yeah, maybe you should try measuring the walk before you go bashing, it IS 7 miles or more walking around campus. Some classes take 20 minutes to walk to.This is what I hate about umich students, they always have to pop their mouths off responding their pro-umich shit without once thinking about whether anything is actually true. oh yeah, expect respect for being a glassy eyed, beer-goggled, football yelling and accepting everything he's told as fact moron. Sure, that's worthy of respect.

7 miles?! do you walk from north campus to central campus 3 times each day because the walk is only 1.8 miles. You want to talk about walking around campus? Go to State girl, you're going to have to walk more than 7 miles. I don't know if you notices,but there are things called buses…and they are free for every umich student. And you are being so contradictory that you said your advisor told you not to do pre-med, but then you said every advisor tell everyone to do pre-med? But no one can force you to do anything that you don't want to do! And my gosh woman, everyone has to walk to the dining hall. If you don't want to walk to get something to eat, then I suggest you never eat again. You should appreciate the fact that you even got to live on central campus, a lot of people end up on North. Just because you had some bad experiences with people of a certain race it doesn't give you the right to be racist. My father immigrated here and lived in the slums of detroit and was discriminated against all the time. He never complains, he just worked his ass off and made a life for himself. Stop complaining and take advantage of the opportunities you have at this university. If you don't like big lectures you should have done your research before you came here, like the person above said. This is a tough university but you chose to go here! Most people can speak english, they just have accents. Stop being racist. I am sure that no professor will ever say stuff like that. And if they really did, you can surely report your professor. Instead of resenting the university and badmouthing it, you should do something to make your experience here better. And you said you have no friends here, maybe you can try to be more positive and out-going. I don't think anyone want to be friends with a negative racist. You keep talking about how you get no help in classes,but professors hold office hours, it's your responsibility to go to them! If you didn't realize this by now life isn't easy and things don't just come to you, you have to work hard for anything. Even at Central Michigan University. Don't go around bad mouthing a place that offers you so much. Michigan is definitely better off without another racist, unappreciative, brat.

Don't listen to all of these comments bashing the reviewer. Not all people are a good fit for U of M, and this is one person's experience. I ALSO had a terrible experience at U of M, but then again I also have a similar background to the reviewer - from a very small town, first generation to go to college, and I received a full ride. I felt like they were just throwing money at me though, but no one there genuinely care about me as a person. I wish the best of luck to the reviewer at Central Michigan, as I know that a lot of people from small towns go to CMU and have a good experience there. U of M can just be too overwhelming for people from our backgrounds, and as for me, I have since transferred to Northern Michigan University, which is almost a complete opposite from U of M, and it is a perfect fit for me!

To the reviewer, I am also from Saginaw and a graduate of the University of Michigan. This girl is on the money about everything. Heed my words; get out while you're young. Staying at this university will do you no good. It has done me no good in the job market, and it seemed like the school deliberately made an effort to push students towards the liberal arts. As for African-Americans, as someone that has works in Michigan's ghettoes regularly as well, I can confirm all of your comments. It's a disgrace, isn't it? Yet when anyone tries to criticize them, they are called a racist. It doesn't help them at all. Yet these elitists, who live in the wealthy parts of Metro Detroit, NYC, DC, etc., always choose to support African-Americans, regardless of their behavior, and this is a major reason their attitude and performance in school will not improve. As for the people at UM, they are truly depressing. I would go days without ever saying hello or engaging in small talk with a stranger. I don't know if the people there were sheltered, ultra-wealthy, bored types, or if they all lacked social skills. The education is royally bad and the GSI's really are useless. I advise transferring to a school and majoring in something business-related like accounting or nursing. For a guy, I would suggest a trade, but I digress. If you want to go pre-med, I would suggest going to school in another country, because America's med school admissions program is ruthless and corrupt. Stay away from the big universities! Get away from the negative, nasty culture that resides in Ann Arbor. You are completely right, and you are not the only one that thinks so, know that. Even people in New York City and London are nicer than the people in Ann Arbor, isn't that crazy? Best of luck, stay sane.

I love how some people are labeling all African-Americans at U of M as bad. I know that was your experience, but did you meet all of the black people at Michigan? No? Then please shut up. And when is it ever okay to say you are racist and act like you have a good reason for it. Just because you met some mean black people doesn't mean every single black person is mean. Would you say that about white people, or even asian or indian people. Probably not, because you realize they are people with different backgrounds and different personalities. In case you haven't heard, blacks are people too. I agree that there is much do be done in the black community surrounding education and behavior, and I would not categorize criticism of it as racist, but blanket stereotypes are never okay. You'll find bad and good people of any race, whether you decide to go to U of M or not.

To the last person, we're not talking about blacks being mean, we're talking about their attitudes. I'm sorry, African-Americans have serious problems, and it's time you realized that acting civilized is not "acting white." As if that were a bad thing. Hate to say it, but the reviewer is right on the money. I hate being politically correct. It's just the truth. And yes, I know every one of you aren't like that, but as someone that is from another country and part-black, I feel like I can say that the African-American community here has serious problems. For one, you need to start valuing an education and proper behavior. Oprah built her school out in Africa instead of America because she wisely knew it would not do any good in America. And she's African-American. What does that tell you?

ALL OF THESE COMMENTS ARE COMPLETELY RACISTS. I MEAN WHAT THE HELL ARE YOU MOTHERF***KERS TALKING ABOUT. AFRICAN AMERICANS WANT THE SAME OPPORTUNTIES LIKE YOU DUMBASSES, TOO. IF YOU HAVE A F****CKING PROBLEM WITH THE WAY AFRICAN AMERICAN ACT, GO SOMEWHERE ELSE LIKE LSSU OR MICHIGAN TECH. THAT'S WHERE THE REST OF YOUR RACIST CLANS BE AT. DON'T NOBODY SAY ANYTHING ABOUT YOU ARROGANT, DUMBASS, RICH KIDS. YOU ALL CAN GO TO MOTHERF*********CKING HELL!!!!!!!!!!!!!!!!!!!!!!!!!!!!

Whoa. I love how the only people that seem to have a major problem with the university seem to be ridiculously racist. Yeah, you're going to be surrounded by people from all different races, ethnicities, and cultures. Yeah, you might have a PHENOMENAL professor, who is probably world famous, who has an accent you have to get used to. U-M is a worldly institution. Also, you're very quick to label these "blacks" as horrible, but are you sure that's not a mirror of your own discomfort? Yes, the academics are extremely difficult, but I'm applying to medical school this summer with a 3.94 GPA. It's doable, if you can set aside your emotions and keep your nose to the grindstone. The research is phenomenal. I'd never worked in a lab before, and I got a position in a world famous research lab, with a world famous researcher. I got it by being persistent and representing myself professionally. It sounds like you're not cut out to be here. Not everyone is.

This review was fricking hilarious. It made me laugh out loud several times.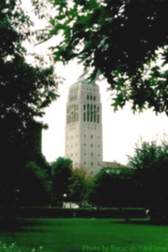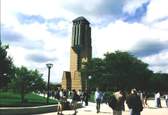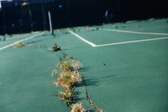 Similar Colleges by BUDGET