How this student rated the school
Educational Quality
A+
Faculty Accessibility
A+
Useful Schoolwork
B
Excess Competition
C+
Academic Success
A-
Creativity/ Innovation
B+
Individual Value
B+
University Resource Use
B
Campus Aesthetics/ Beauty
A
Friendliness
B+
Campus Maintenance
B+
Social Life
D+
Surrounding City
D+
Extra Curriculars
C+
Safety
C+
Describes the student body as:
Friendly, ApproachableDescribes the faculty as:
Friendly, Helpful
Lowest Rating
Social Life
D+
Highest Rating
Educational Quality
A+
He cares more about Social Life than the average student.
Date: Dec 10 2008
Major:
English
(
This Major's Salary over time
)
I'm currently teaching creative writing and literature in a university here in my home country, and at the same time, I'm in the process of publishing my 1st fantasy fiction book. I'm definitely enjoying my careers as a teacher and a writer, and Knox has a hand on both. I gave up a flourishing career in external auditing, accountancy being my 1st degree which I earned in a local university. So when I got the chance to study again instead of pursuing a master's in business, I elected to get a creative writing degree. Since I was a 1st-time international student back then, I naturally wanted the best education I can get for my money. So my long list of creative writing programs offered in the US was reduced to 3: Denison, Seton Hill, and Knox. By the fall of 97, I was stepping into Knox. Getting an American education is an opportunity of a lifetime, and naturally my expectations were high. Knox met them all, even exceeded most of them, and the following are the most enduring impressions I have:1. Creative Writing Program - It's definitely Knox's flagship program. It takes CW seriously to the point of periodically tweaking and improving the program for their students to be published writers without the necessity of an MA or MFA. The program was grounded on the study of literature using curricular combinations of the survey, thematic, historic, and by-author approaches. At the same time, it provided ample and meaningful workshops to further hone the writing skills. The visiting writers' series was both enriching and inspirational, something other schools of Knox's size could hardly duplicate even in our days. Another worth noting is the award-winning literary magazines, serving as perfect outlets for the budding writers.2. Professors - Perhaps the biggest factor to a topnotch program, the profs of the English department certainly know what they were talking about to say the least. This is also applicable to the History Dept. (History was my minor). Definitely they have the bragging rights because of their PhDs and publishing histories, but what truly impressed me are their down-to-earth attitudes. They are approachable, friendly and genuinely willing to help you improve. If you have questions, they'd welcome you to their faculty rooms for further discussions of a question you raised and even invite you in their homes over the weekend for a combination of informal discussions and acquaintance development. These off-classroom activities were prevalent.3. Academic Approach - I'm quite used to the trimester calendar since my local alma mater is also using the same. When we were required to enroll in 5-6 courses every semester here, the 3-course limit in Knox was actually a light load. Beyond the familiarity though, the 3-3 approach gave me more focused learning, deeper understanding of each of the subject matter, and gave me more time for advanced and reinforced study. It was further enhanced by the small classes, each comprising 15-20 students only. Another aspect of Knox's approach which I truly benefited from was the 1-on-1 seminars. This is vital in aligning your plans and in addressing your academic weaknesses.4. Campus - To put it simply, the Knox campus is inspiration itself. It was a pleasant mixture of classical- and contemporary-designed buildings magnified by their history. I've been in and out of the Old Main since the English Dept. is there, but it was the Alumni Hall which I found the most stupefying. Its exquisite Romanesque Revival architecture always seemed to stir something in me. I never missed a week sitting in the lawn fronting the Alumni Hall just to stare at it. The Seymour Library has also a fine exterior and interior but most importantly, it served its purpose well. All the materials I needed were all there so the books I had to purchase were limited to my major and minor courses.Most of my expectations were primarily based on academics so I only had minimal expectations on the other facet of Knox. Some of those which turned out fine are the:1. Student Body - I was used to a big population since the 1st university I attended has several thousands of enrollees every semester so Knox's student body was a new experience for me. It was not long before I realize that a small student body is a double-edged sword. It is possible to know at least a quarter of the population by your freshman year if you are sociable enough. Everybody seemed friendly and accommodating and somebody was always willing to help. I was fortunate that some of my friends were pursuing different fields of study. When Math was giving me a very hard time, a friend lent me a hand; when I missed a Philo class, a friend of a friend explained the nitty-gritty of the subject matter. I guess I truly benefited in that aspect. On the other hand, a mistake or a mere stupidity in a small student body school is like fire to a gunpowder-filled container, ready to explode at the first instance. The catalyst could be as simple as a flunked quiz to as complicated as a weekend hook up. Gossip is prevalent in any other school, whether big or small; a small body however enhances the tendency since everyone knows everybody.2. Housing - My former university is a commuter school so I had no idea what type of dorm would suit me. My freshman dorm was horrendous but this was because of my roommates. I had to spend most of my studying time in Seymour and so my room was practically reduced to a bed space. The housing facilities were sufficient to have a decent stay though. Every year my dorm got better, culminating to a stay in the "nerdy" Williston Hall for my last year. I truly appreciated its 24/7 study hours and how I wished I stayed there for the whole duration of my Knox tenure.3. Party Scene - After a week of brow-burning studies, it's just natural to seek a way to unwind. Compared to my local alma mater, the Knox party scene was pretty lame. What can you expect from thousand-or-so students? Still, Knox people know how to have fun. Supply of beer was enough to get you drunk but not to wreck you. Since I came to Knox to study and not to party, it met my unwinding standards alright, low it may be.4. Surrounding City - Before I went to Knox, all I know about IL is the Chicago Bulls because of Michael Jordan. And since I'm an "urbanista" Galesburg was a totally new environment. Even here in our country, Galesburg would be categorized as a 1st-class municipality but not a city. It has some nice restaurants and bars but not really of big-city quality. There's not much to do in town. Peoria is the nearest place for a shopping spree. However, Galesburg has a charm of its own, particularly its historic buildings and the Railroad Festival. Its churches are fine as well.Of course, even good schools have deficiencies and some of those I experienced in Knox are the:1. Food - It's funny to think Knox hasn't changed the cooks yet or if they did, they fared no better than the previous ones. Apparently, the food is still bad. Its the same a decade or so ago. I remember I was forced to call my parents more often to ask for recipes so I can cook my food myself.2. Facilities " I was glad I went to Knox for the arts and not the science because the latters facilities, particularly the building, was quite pitiful. Its maintenance was sub-par compared to that of the older, classical buildings as Old Main, Alumni Hall and Old Jail. What I encountered 1st hand was the poor gym facilities. Perhaps the admin was putting much of the money in funding the programs, which is perfectly fine. But striking a balance between maintenance of facilities and creating noteworthy program is also important since these two are interdependent for quality learning.Based on my foregoing experiences, the advantages far outweigh the disadvantages. This is the reason why I never regretted a single day of going to Knox. I appreciated Knox education the more after I graduated. I attended a specialized workshop the following summer conducted by an independent organization then proceeded to a reputable MA program in PA the next winter. In these two advanced programs, I noticed I was often ahead of my peers when it came to course work. For instance, many of the required readings and writing exercises we did, I already did in Knox beforehand. Therefore, Knox and those advanced program institutions were practically using the same materials. This goes on to say that Knox education is of high quality, sort of an MA in the undergraduate level. I eventually breezed through both advanced programs, and I owe it to Knox.Overall, I highly recommend Knox if you want sturdy liberal arts education. If you are into creative writing, literature and history, Knox is an ace. The professors are knowledgeable, friendly, approachable, and always ready to extend their hands. The 3-3 calendar and small classes are conducive to focused and deeper learning while the 1-on-1 seminars are beneficial if you know how to use it. The campus is inspiring because of its history and beauty. A small student body has its advantages and disadvantages; just find your niche and youll get by. The dorms are pleasantly habitable, the party scene is unwinding enough, and the surrounding city is for the laid-back and not really for the hard-core "urbanista. Cook your own food as much as possible and dont expect much from science or gym facilities.For me, the true essence of Knox is its capability to turn interest to a passion just what happened to me. It can also happen to you.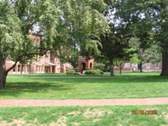 Similar Colleges by BUDGET