Comments about the weather
"
... The weather is fairly miserable, the social "life" is non existent (unless you consider covering your ears to block out the shitty music while tr...
Read full comment
"
... Really a great place to learn, and an amazingly beautiful place, be prepared for cold weather though ...
Read full comment
"
... The only downfalls are the cold weather and hanover, but sophomore summer, the international opportunities, the academics, the community and soc...
Read full comment
"
... However, if you take the wrong attitude towards the place, it's pretty easy to wake up and really mope about the cold, or the isolation ...
Read full comment
Avg Number of daylight hours
12.4
Avg non-cloudy-ish sunlight hours
5.2
Avg % of day spent cloudy
58.0%
Avg % of day spent precipitating
9.0%
Minimum Temperature
-25.6F
Temperatures, Precipitation, and Sunshine on campus
Check below to read averages, minimums, and about daylight on the Dartmouth campus.
You need to upgrade your Flash Player
During the School Year
*all schools based on a 250 day school year
Daylight
Avg Number of daylight hours
12.4 hrs
Avg % of day spent cloudy
58.0%
Avg non-cloudy-ish sunlight hours
(subtracting away average cloudiness)
5.2 hrs
Precipitation
Avg % of day spent precipitating
9.0%
Temperatures
Average Temperature
37.4F
Maximum Temperature
95.0F
Minimum Temperature
-25.6F
Windchill Minimum
-43.1F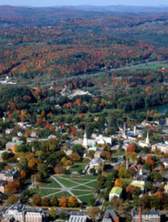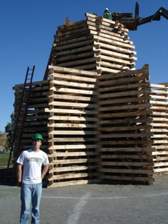 Rankings Dartmouth appears in
Similar Colleges by Education Quality