"Before I say all of the negatives, I
Average
Education
Before I say all of the negatives, I will point out that UD, as an establishment, is really great. The administration and teachers that I worked with were incredibly kind and helpful. They were truly interested in my success and future. If it were not for the great education that was provided by the teacher/ED department, I would have never graduated from UD.
I recently graduated from Dayton (May 2016) and I have never been so happy to get out of an environment. UD students wave a big "community" flag, but this "community" is extremely superficial. The first night I had in the UD ghetto was amazing. I remember people giving away beers, playing games, and buying pizza at 5 in the morning. I have not had a better night at UD since then, four years ago. The people are downright rude. I remember visiting Ohio State and feeling so surprised with how well they treated their peers. At UD, you are nobody if you do not absolutely love UD like everyone else does. You are nobody if you do not feel like getting obliterated drunk Thursday through Sunday. I went to a lot of parties in the ghetto and even lived in the ghetto for two years. I like to party and was excited for the "party school" reputation Dayton has, but I was so disappointed. Partying in Dayton= Standing. Talking. Shitty Beer ONLY. Kids stay up all night playing beer die or beer pong only. Its so boring. All of the guys are that douchey, borderline wannabe, frat type. They are awful. The girls are really cliquey. Do not plan on having a lot of girlfriends if you are female and not in a sorority. Greek life is small, but growing in importance when it comes to socializing. Alumni will tell you that you can just walk up to a house and walk in and everything will be great and you will party and meet all these amazing friends. Well, it's not like that anymore. I cannot tell you how many times I would walk up to a party and I was told to "Get the fuck out." I had a girl spit in my face when I had just walked up to the porch she was on. I've had a guy tell me to "move fat bitch" in my own house in the ghetto. You will either love or hate Dayton. I do not think I will regret anything more than spending the past 4 years of my life at this school. I tried to insert myself, get involved with things on campus, meet different types of people but I found myself in the same hole of not feeling like I belong time after time after time. I left with no real friendships. I just warn people... If you do not like it by the end of your freshman year, please transfer. Do not make the mistake I did coming here and ruin your college years.
4th Year Female -- Class 2016
Education Quality: A, Social Life: F
Rate this comment:
Useless (1) (2) (3) (4) (5) Helpful
Quite Bright
Communications
"There is no place I'd rather be.
3rd Year Female -- Class 2017
Education Quality: A+, Surrounding City: F
Rate this comment:
Useless (1) (2) (3) (4) (5) Helpful
"This University is too controlling.
Quite Bright
Electrical Engineering
This University is too controlling. They have you locked down every which way you turn. There is a mandatory study hall for all freshman engineers, your activities and student involvement are all closely monitored using your ID. It really feels like a minimum security prison sometimes. And then the academics don't really make up for it. I learned more about calculus in a summer course at a community college than I have in three semesters of calc at UD. The city of Dayton itself is boring and has no life to it. I can feel myself die a little on the inside every time I come within the city limits. For the premium price paid, Dayton is not worth it one bit.
1st Year Male -- Class 2019
Campus Aesthetics: B+, Faculty Accessibility: F
Rate this comment:
Useless (1) (2) (3) (4) (5) Helpful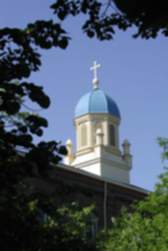 Similar Colleges by Safety