How this student rated the school
Survey is Blank
Describes the student body as:
Describes the faculty as:

Lowest Rating

A+
Highest Rating

-
He rated most things higher than other students did.
Date: Dec 31 1969
Major:
Unknown
(
This Major's Salary over time
)
Colgate is an outstanding liberal arts college located in a wonderful part of the country. If you are looking for a bustling city life, this is obviously not the place for you. Judging from the low rating of the town on this website, there are a lot of people looking for that, but they should have known that Hamilton, NY would not provide that experience. Hamilton does have great services, a fairly high number of bars, and some nice places for students to live off campus as seniors. The physical campus is gorgeous, absolutely one of the 10 most beautiful in the country. The professors are all very intelligent, and dedicated to the type of teaching one would expect from a small school. Most of the graduates I know would say they had a personal, high-quality education at Colgate.The school has many outstanding athletic facilities and one of the best hockey teams in the country.The residence halls are all fairly comfortable and well maintained.The student body can tend to be a bit on the preppy/snooty side. There are lots of wealthy students from New York City, Westchester, Chicago, etc., but most everyone at least pretends to be laid back. The downside of this is that there is a closet conservatism to the political/social side of student life which can tend to stifle debate and/or prevent progressive thought. You will certainly hear complaints of a liberal bias of the faculty, but the faculty is no more or less liberal than faculty at other top schools.This conservatism will probably change a bit as the frat culture dies off. Colgate was formerly a very fraternity/sorority oriented school, but the administration has recently taken control of fraternity life. This action has raised a bit of controversy at the school in recent years. I expect that the student body will become slightly less conservative and more intellectual (SAT average scores and average applicant GPA have risen dramatically over the last four years.) Incoming students seem to be increasingly involved and interested in a multivariate number of activities.Student-athletes hold their own with the academic community for the most part, and are not treated differently from non-athletes in most classes. This results in Colgate being one of the most highly respected schools for quality student-athletes, and Colgate has very high athlete graduation and retention rates.There are two major ongoing construction projects at Colgate: a new library, and a new science center. When both are completed, Colgate will rise into a higher echelon of liberal arts school more similar to Amherst and Williams than Hamilton and Colby. No other school will have better facilities than those, as they are state of the art, well funded, and have been extensively planned to bolster the academic experience of the student community. Even during this interruptive construction period, Colgate admissions have become substantially more competitive. With the completion of these facilities, Colgate should continue to become more and more selective at a higher rate than its other liberal arts peers.
Responses
This review reveals the reviewer's bias against "conservative thought" even implying that intellectual thought and conservative thought are mutually exclusive. I don't know why people think that those involved in Greek Life are somehow inherently conservative (though I would agree that they tend to come from more affluent families). Overall, college students trend quite liberal in their social and financial views. We need only look at the OWS movement to see examples. I thank the reviewer for a very in-depth review.
It is truly a well-researched content and excellent wording. I got so engaged in this material that I couldn't wait reading. I am impressed with your work and skill. Thanks.%uD1A0%uD1A0

Each institution has a lot of community and volunteer work that students can do. This is the answer to the question of how the university itself develops together with its community. Students in this case strongly influence the community with their active position and thus preparing for further activities in life. Here the most important thing is to be able to develop it starting from schools and universities. Therefore, this is one of the examples given in the article https://www.themommiesreviews.com/how-can-children-and-students-help-the-community/ and well reveal the position that students should take.
It is an excellent blog, I have ever seen. I found all the material on this blog utmost unique and well written. And, I have decided to visit it again and again.%uBA39%uD280%uAC80%uC99D%uC5C5%uCCB4
This is actually the kind of information I have been trying to find. Thank you for writing this information.sa casino
Thanks for taking the time to discuss this, I feel strongly about it and love learning more on this topic. If possible, as you gain expertise, would you mind updating your blog with extra information? It is extremely helpful for me.how to file a complaint

Hi there! Nice stuff, do keep me posted when you post again something like this!CBD oil for cats

Your blog provided us with valuable information to work with. Each & every tips of your post are awesome. Thanks a lot for sharing. Keep blogging.. parklawn lakeshore condos for sale

Love to read it,Waiting For More new Update and I Already Read your Recent Post its Great Thanks.betflix gaming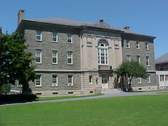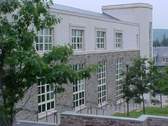 Rankings Colgate appears in
Similar Colleges by BUDGET