Arizona State University - Tempe
How this student rated the school
Survey is Blank
Describes the student body as:
Broken Spirit, ClosemindedDescribes the faculty as:
Unhelpful, Self Absorbed
Lowest Rating
Educational Quality
F
Highest Rating
Educational Quality
F
He cares more about Surrounding City than the average student.
Date: Jul 08 2013
Major:
Chemistry
(
This Major's Salary over time
)
I just want to state that ASU is not a good university. To explain myself, ASU falls into the category of over rated. The education supports foreign students over the in state college graduates. I know because i am from Hapur India. Proof of this is the research opportunities. My friends and I (who are from India)send emails to all of the instructors for undergraduate research. All 6 of us from India get research positions, and the AZ in state student doesnt get crap. I have seen his resume and he had better credentials than we did, yet he got jipped. In fact he helped us build our resume. I got it after 3 emails and he got 38 denies. To be honest, i dont even know what im doing in the lab, i literally just bullshit and get paid by the U:S and my home country to go to school here. The second reason why ASU is overrated is because it is not even a party school. Check this out, beside the dorms which only 20% of students live in alung with myself, there is one street called Mill Avenue were we hang out. On this street there are about 13 different bars in which you can go, and you have to be over 21 which i am. A huge party school really? They film one pool party and call it a rage. People in India party harder and the girls there have actually passed sex ed. My final reason is that when i graduate and get my pharmacuetical license at U of A (research almost garauntees me an entry)I will be able to get a job back at home where i will live like a god. My arizona friend will be stuck working at a gas station until he is accepted and when he does get accepted, he will be paying off his loans working for a man named Tarik. Ha Ha,i will be taking over my dads practice back in India at the age of 27 making over 60 million rupees (1 million US dollars around) a year telling people what to do. Now let me tell you some secrets that ASU doesn't tell you. First off ASU has a connection with the schools of India. It is known as the ISA. They basically connect with us to come to your school and raise your GPA. That is why we have to hold around a 3.5 to keep our tuition paid which is easy. They pay us through the ISA by taking money from your tuition to give to us. Around 2/5 of us are terrible at English so we get people to do our papers for us. Another secret is that with students from the United States, they are not terribly dumb. A lot of rumors state that the students from the US are lazy and things. You guys are not lazy, you just have other things you got to maintain while going to school. My routine for example is wake up coffee, play the guitar while i wait for class, go to class, buy a bagel from Einsteins go work at the PSH building for research, finish homework, go get hookah by hitting the light rail. and go to bed. On weekends I usually do the homework and then play PS3. To be honest I know more than 50% of the ASU students do more than that but I get often harrassed for having it easy. Dont give me something and then call me names. The US provided my with the easy road and i just laugh about. Think, you got people in your own country who have problems and are really smart and you just give us these opportunities instead of bettering your own country. I even have a dental plan here for being out of country. I even can get a job here over your own citizens. ASU treats the average student here like a number. The only difference is that my number counts. Ha Ha. Just letting you know.
Responses

This review raises some known issues that the Arizona legislature needs to address. Either that or it should become widely broadcast that ASU is not for Arizona residents.

Can u tell me..apart from ASU ,,which uni ican opt for computer science

This comment is a little suspicious. First, the content and grammar seem to be written purposely. Second, the existence of this website is not widely known by foreign students. Third, unless people are mentally ill, they don't really tell such facts on the open public…

In response to the last poster, qualify "not widely known" and "foreign."
The OP points out some aspects of ASU that I found to be true - the foreign students are held to a different ethical standard, there are all-India and all-China labs, international students are more frequently subsidized, and there are different post- graduation outcomes.

Q: Why do they not serve ice in drinks at Sun Devils games anymore? A: The student who knew the recipe graduated.

If you were part of a fraternity, you would be able to join all the parties that happen every week. And india is a poooor country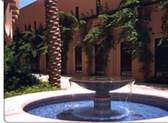 Similar Colleges by BUDGET