Arizona State University - Tempe
How this student rated the school
Educational Quality
B+
Faculty Accessibility
B-
Useful Schoolwork
B
Excess Competition
A
Academic Success
B-
Creativity/ Innovation
B
Individual Value
C-
University Resource Use
A-
Campus Aesthetics/ Beauty
B+
Friendliness
B
Campus Maintenance
C-
Social Life
A+
Surrounding City
A+
Extra Curriculars
A
Safety
A
Describes the student body as:
Friendly, Arrogant, Approachable, Snooty, ClosemindedDescribes the faculty as:
Friendly, Helpful
Lowest Rating
Individual Value
C-
Highest Rating
Social Life
A+
He cares more about Campus Maintenance than the average student.
Date: Jul 21 2005
Major:
English
(
This Major's Salary over time
)
I have recently graduated from ASU, and upon reflection, my four years there were overall pretty decent, especially considering that this is a state school in a state that doesn't exactly support public education with any significant money. I'll try to cover everything I can think of in this review.First, I went on a partial scholarship which paid my tuition and a thousand dollars every year for four years, renewable. This saved me from going into debt while I was there. The truth is that there are tons of scholarships, from simple tuition waivers to full scholarships, that are readily available for both in- and out-of-state students (I knew a healthy mix of both, and I'd say that at least 80% of my acquaintances had at least a tuition waiver, regardless of where they came from). ASU, at least when I got there, was very focused on changing its "party school" reputation, and was willing to shell out money to do so. In truth, it still is, and thus is easily a better choice than Tucson's U of A (if you're staying in-state for sure), because the stingy bastards in Tucson don't hand out tuition waivers and give generally less aid (I have friends there that I compare aid with; it's true). Now, I do admit that I was apprehensive at first, since I figured that the only reason that the school dished out so much money is that the level of education was so bad that they were forced to financially entice people to come. That isn't so true, at least in my particular department. I got a very good education in English Lit.As for General Education…well, it's like gen ed anywhere else; it sucks and you'll wonder if you're wasting your time as you sit in a Biology 100 course at two-hundred deep, sleeping through the same lectures you got in high school. That being said, I did have professors and TAs who were readily enthusiastic about the material even in those courses, and who were more than willing to work with students outside of class. They also attempted to present the material in a fresh manner. This is particularly true of the remedial science courses; the university has some honestly hard-working and caring professors who figure that if they can interest one out of a hundred in further pursuing biology/geography/geology (or in at least appreciating the subject), then their job is successful. I also had a couple of decent TAs in the lab sections who were equally as enthusiastic, and who were no slouches in terms of their knowledge. Math gen ed is math gen ed: relatively painless and somewhat forgettable, especially since (unless you tanked math both in high school AND on the SATs) English majors only have to take one math course to fulfill outside requirements.In terms of the English department…well, you've got your hits and your misses. ENG 200 is useless except for Education majors specializing in English; I don't need to learn the art of the five-paragraph essay or the poetry explication all over again. As well, the survey courses (two sections of general Brit. Lit, two sections of general American Lit) are frustrating for the most part; I had a couple of poor TAs who didn't seem to know which way was up, and in one case, I took a survey course with a PhD professor who seemed like she didn't want to be there (I later found out that she actually cared about her grad courses, and even her 400-level theory course, but couldn't stand teaching a 200-level survey; trust me when I say that lack of enthusiasm transferred to the class). I would like to say, though, that I had one survey course which was engaging and interesting—as good as some of the 400-levels I took, in fact. It was the second section of survey British Literature. I don't know if it's okay to name names, but the professor, Dr. Mark Lussier, and the TA, Kate Frost, were both excellent. Dr. Lussier is someone you'll especially want to get to know, as he is super-helpful with everything from letters of rec to clarifying a point after class; it's refreshing to have professors who aren't solely concerned with publishing. In truth, most of the professors (who are largely PhD profs) in the English program are like this, and I am still more than grateful for them, for they actually taught me as opposed to using me for their research.The 300- and 400- level courses are varied and interesting, covering everything from African-American Short Stories to Victorian Literature to surveys on the life and work of Virginia Woolf. It's not too hard to get into the classes you need, either, particularly if you register at the proper times. I only had maybe one drastically unsatisfying upper-level course, and while I won't name courses or names, I will say that when memorization and "spitting out info" trumps true analysis in a course that advanced, it's more than disappointing. The good news is that I can honestly say that it only occurred once. Furthermore, the professors I met in these courses were quite helpful in preparing me for graduate school (which I'm guessing most English Lit. majors will move on to, themselves). So that's probably an important point.I also minored in History, and while the history department doesn't seem as overall solid (the advising in the English department trumps that of the History department BY FAR; the advisors in English are far more available, helpful, and friendly), there are many excellent professors in the history department, and a wide variety of courses offered therein. I will point out, though, that many courses—even upper-level ones—were taught by doctoral candidates as opposed to tenured PhD profs. That being said, I was lucky, because I was graced with two or three EXCELLENT student-teachers. You may not be so lucky by the time you get there. Proceed with caution.I was also in the Barrett Honors College, and I have to say that it was a near-total waste of time…and now that they're charging to join, it's even more worthless than it was when it was free. Yes, they do have a cohesive community over there, with dormitories and classrooms, but there are numerous issues:—The dorm rooms suck horribly. This isn't helped by RHA's (the Res Hall) general ineptitude. As a matter of fact, I'll say it now: spend Freshman year in a dorm, but after that, move to one of the many nearby apartment complexes.—There is a very small selection of courses that are specifically for Honors students. You can get the rest of your Honors credits by contracting with the profs in your "normal" courses and doing an extra project (sometimes, you'll get credit just for getting an "A" in the course…depends on the prof). That being said, it doesn't feel like a true Honors education, and I admittedly did some lame-ass projects to get the necessary Honors credit. Heck, even if they charge every kid in the BHC a thousand dollars a semester (or whatever the student body bargained the Dean down to), they still won't have the money to form an adequate catalog of Honors-specific courses for the next few years.—Though I had to write a Senior thesis in order to graduate from the BHC, it's almost like you have minimal help from the advising staff in getting in touch with professors that have the time and standing to sit on your committee. I was lucky; I contacted a very willing and hard-working prof who had a knowledge of my subject area, and I was as easily able to secure second and third readers, too. Many of my friends in the BHC, on the other hand, had serious problems with finding professors who could help them (many were already backlogged with other grad student and BHC projects). The advisors in the BHC are friendly and all, but they didn't help enough in this crucial part of the Honors experience, and oftentimes I felt like I was doing things on my own without any anchoring to the BHC. I feel that their job is to help undergrads ease into the sort of projects one will undertake in graduate school, and they didn't sufficiently do that for me. That being said, there are only a couple of advisors for a couple thousand students, and they ARE hiring more advisors, so maybe that'll get turned around soon. Just beware.—I didn't include anything about my affiliation with the BHC or my Senior Thesis in my grad school apps, all to good-to-very good schools: yet, I got accepted into all four schools. It won't help you in the long-run, except for giving you thesis writing experience, and even that isn't so well put together by the BHC. So, in essence, whether or not to join is your choice. They do have good classes, if you can get into one (you have to take HON 171 and 172, both of which are sections of the same excellent course; it will make you want more, and you won't be able to readily get it). You may want to think and re-think joining the BHC, especially if you have to end up paying for it.As for the facilities…well, there are many old buildings and busted toilets, though the school is building more and more new stuff at a quick rate. What they don't build anew, they refurbish. Because the school prez is a hack with no educational vision, however, the Language and Lit and Art buildings sit and rot while the Business College gets a Starbucks and new equipment. In fact, if it weren't for the money-grubbing president and the completely inept bureaucracy, ASU would be a damn good school for the money. The truth is, however, that President Crow is more concerned about making money than giving students a quality education, which means that a) he's packing more and more students onto a campus that ain't getting any bigger, b) he's raising tuition as much as he can, as often as he can, and c) he's neglecting the parts of the school that can't make him any immediate money, and pouring student money into various projects that may or may not fail. The administration, meanwhile, simply does not deal with 50,000 plus students in an adequate manner. I've had numerous issues with the people in Financial Aid, and they have processed my money late, really late, and way too damn late in various years, even though all my paperwork was in by the summer. RHA, as stated, imposes nonsensical rules (no flags, pictures, or anything in dorm room windows) on its' residents, then sticks them in run-down dorms at high prices. Sure, I met some cool people in the dorms, but I was more than glad to (finally) get into my own apartment. As a freshman, it's a good idea, since it gives you some stability (especially if you're coming from out-of-town), but after that, gather up a couple of friends and hit up an apartment. You'll probably have to anyway, since there's almost no housing for non-Freshmen (the BHC has housing for all, but it sucks, and you can't have alcohol in your room even if you're 21). Finally, there's Parking Services, which will ticket you at will for minor infractions, overcharge you for a parking space, and then NOT GUARANTEE YOU THAT SPACE AT ALL TIMES. This is particularly true of Parking Structure 1, near the BHC, where you might not have a spot if something is going on at Gammage Auditorium nearby. This happens often. Too often. Just live nearby and bike there. Trust me on this one. In general, things take too long to be processed, recognized, changed, whatever. It's annoying at best, infuriating at worst.As for the students, well, it's a mixed bag as with anywhere else. The issue is that I've lived in a few places, and native Arizonans are the most selfish, unfriendly people I've ever met in my life. Mix them with the frat/sorority Orange County peeps who flock in from California, and it's easy to be annoyed by people on campus. However, I did meet a few great people, a couple of who will probably end up being lifelong friends. I always had people to do stuff with, and I didn't ever have problems meeting/dating women (there are a friggin' ton, and whatever you're attracted to, you'll find). As a rule, just stay away from making friends with people born and/or primarily raised in Arizona, and avoid the Valley girls and such, and you'll do fine. The town is great. Downtown Tempe is (of course) right there, and there's tons of stuff to do even if you're not yet 21. Restaurants, clubs, bars, movie theaters, music and sporting events down at Tempe Beach Park, the manmade river, Octoberfest…it's all cool in Tempe. There are also tons of malls, museums, and funparks all around Tempe, so if you have a car (or friends that drive), then you'll never be bored on a Friday or Saturday night. Plus, Scottsdale is a short drive away, and while it is more upscale and expensive there, there's an excellent nightlife there, too. Plus, you've got the Phoenix Zoo nearby, as well as downtown Phoenix to explore. Essentially, you'll never, ever be bored. It's a great place to live out your undergraduate life. The weather does suck hardcore (it's far too hot, you can barely move in the summer since it's 110+ outside, and that only changes for three months in the winter), but some people like the scorching heat, so it might be for you after all.One last thing: if you're looking for an on-campus job, there are tons of opportunities. There are particularly a few good opportunities for people interested in working with English composition (ASU's Writing Center, the BHC Human Event Writing Center, so on), so check into those opportunities if you're interested. They'll help immensely on a grad school application, especially if you want to get a TA-ship when you go. Anyway, hope all that info helped. I personally think that overall, my experience was positive, and that I got a solid education. Just beware of President Crow—he might destroy the university just as it begins to turn the corner.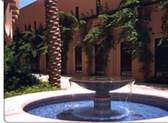 Similar Colleges by BUDGET