Arizona State University - Tempe
How this student rated the school
Survey is Blank
Describes the student body as:
Arrogant, Snooty, ClosemindedDescribes the faculty as:
Friendly, Helpful
id='quarter' class='snapshot' style='color: #970016; line-height:80px';float:left;
Lowest Rating
Educational Quality
F
Highest Rating
Educational Quality
F
He cares more about Surrounding City than the average student.
Date: Jul 08 2008
Major:
PreMed and Medical
(
This Major's Salary over time
)
Where do I start? First off I'll compliment the staff at ASU, they really put up with stupid, immature, snotty ass kids. I couldn't count how many times we'd have california kids snap off at a professor because they get a D on their paper/exam and threaten to have their mommy and daddy call the school. Same goes for the east coast kids.There are 3 types of people that you will see at ASU.1. Arizonans who did not get into U of A (pretty good school). These kids are the ones who you will see chanting "F U of A!" and start all this stupid school rivalry that makes no sense, (ASU kids secretly go down to Tucson on the weekends and party) while the U of A kids come up to Tempe/Scottsdale to party.2. California kids (make up the bulk) These kids couldn't get into the California school system because they are dumb as a rock. They walk around campus thinking they own the place and only hang out with other californians, most of the girls look like paris hilton, very skinny and bleached blonde, (I knew several girls who's daddy bought them boobs at 17-18) Forget about talking to these girls unless you're an abercrombie model or have rich parents like they do.The guys are all roided up,the usual douchebags who wear board shorts and flip flops. These two kinds of people only hang out with each other, forget about joining their group, if they do accept you, you will probably want to kill yourself after a week of hanging out with them.3. The east coast kids, these kids moved out to AZ because the weather sucks in the east coast and because AZ is close to LA/Vegas.These kids are typical NJ/NY GUIDOS that have blow out haircuts, are roided, wear goofy sunglasses like soulja boy, wear affliction/Armani X-Change, and refer to everyone by "yo dawg" even though most of these kids are from upstate NY or Long-Island but claim they are from "the city".These kids are the biggest wigger, and you will see them driving around their parents mercedes/bmw while blasting their shitty east coast music.The east coast jersey girls? ugh, forget about talking to them, you give them a kiss on the cheek and half of their make up falls off and sticks on your face, most look like clowns and talk very funny.As you can see, it is almost impossible to sit through a lecture with all these types of people next to oyu, either chatting it up on AIM, or looking at their myspace pictures, or on facebook looking for
parties and friends to add
…If you are serious about school and don't fit under these 3 categories of people, ASU is NOT for you, if you wanna go to a nice climate but not pay California school system money, try U of A in Tucson.
Responses

Other than the people, how else do you view the school? I'm from Pennsylvania and I defintely don't act black. I think ASU would be a good change. I am doing alot of research and people are saying the same thing. Am I wasting my time and money thinking about transferring to ASU?

If you can get into the honors college and or are doing architecture/engineering/construction than I would recommend you going there, as you wouldn't be around the people I mentioned, you would be in a community of people who are at least there for school.Otherwise I wouldn't recommend it.
What do you need to have grade wise for the honor college? Thanks for the info…'m really taking it in.

This was THE MOST off base review ever. You sound like you are mad that you didn't get accepted to UofA, or you are a UofA student hating on this page so people will apply to your shithole down south. Also, I think its funny that you said there are guidos at ASU from NJ/NYC. You are clearly not from the east coast and do not know what a guido is if you think they are at ASU. Go be a troll somewhere else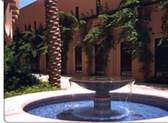 Similar Colleges by BUDGET