The University of Houston
How this student rated the school
Alumni Survey
Describes the student body as:
Describes the faculty as:

Lowest Rating

Highest Rating

Date: Sep 14 2010
Major:
Anthropology
(
This Major's Salary over time
)
I graduated from the University of Houston in the summer of 2006 with a BA in anthropology and a double minor of art history and history. I had no intention of going to UH initially because of its reputation and the location, but it was a short commute from home and the tuition was reasonable.I am currently working towards my Ph.D. in a related field, at a different university in a different part of the country, but looking back I was glad I went to UH.The Good:
PROFESSORS: The majority of the professors in my fields were very passionate about teaching the material. They were available via email or during office hours for any questions I had. I only had one issue with a professor who insisted we contact the TA before bothering her and the TA had permanent PMS…so that was an unfortunate experience.
CAMPUS: While parking sucked, the shuttle was adequate for the most part and I did enjoy the campus. The areas of grass were great places to chill(beware the squirrels!), the food court was located in a decent enough area, and there were usually some type of entertainment (live music, cultural performances…etc) located in the courtyard area out front.
PEOPLE: I absolutely loved the diversity of the students. UH is one of the most diverse universities in the nation and I felt like everyone had the opportunity to find their groove or meet people they could build long-term friendships with. I never felt out of place, or felt pressured to be someone I wasn't. Many of my friends have gone on to and graduated from other universities with advanced degrees, including law schools.
The Not-So-Good:
PARKING: I am a pro at driving around in circles waiting for unsuspecting students walking to their cars…Car Stalking is an art and if you aren't there first thing in the morning, then get use to it, or learn to love the shuttle. Walking from the parking lot to class when it's 100 freaking degrees and humidity is through the roof really, really sucks.
SAFETY: I'm not going to lie…I never really felt 100% safe walking to my car in the late afternoons/evenings. I've been all over the world: Europe, DC, LA, New Orleans…good places and bad, and I'd say that the campus isn't very bad, but paying attention goes a long way. When I attended, there were incidents of drugs on campus and in the dorms (normal for a large urban campus I suppose), a few thefts in the library, a few homeless persons wandering around on campus and asking for money, and someone who use to sit at the bottom stairs in the library and look up the girls' dresses. But at no time while walking to class or wandering around on campus did I feel unsafe…only in the parking lots behind the stadium.
AREA: If you can, get out of the immediate area around campus. The closer to you get to Hermann Park, West U, or even Rice, the more choices you have and the better experience you will have. Right around campus sucks for the most part, but Houston has world-class museums, plays, shopping..etc just minutes away and I do miss that very much.
ADVICE:
Be proactive. It's your education and the more you can get to know your professors and the more you know about the requirements for your degree program, the better chance you have at succeeding.
Research: At the time I did not intend to go onto graduate school (let alone a Ph.D.) so I turned down some professors when they asked if I would like to do additional research or do any type of presentations. I do regret that now, knowing that it's a necessity to enter graduate studies…but live and learn!
Stay positive. So often people stand around and bitch about how bad things are..don't waste your energy. Find out what needs to be done, then find a way to do it. This is your education and your responsibility.
Reality: I've attended 3 different colleges in my career and each one has its positives and negatives. Decide for yourself what is important to you…what YOU need to succeed and then choose your school. Be prepared for hard times and push through it. College is just a test to see if you have what it takes to tough it out and it prepares you for greater things. Make friends, enjoy your time and move on…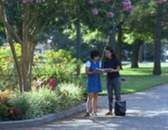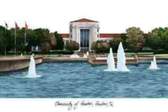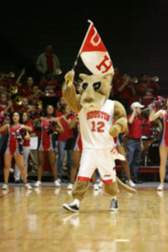 Similar Colleges by BUDGET