The University of Rochester
How this student rated the school
Educational Quality
A+
Faculty Accessibility
A+
Useful Schoolwork
B
Excess Competition
B
Academic Success
A+
Creativity/ Innovation
A
Individual Value
A-
University Resource Use
A-
Campus Aesthetics/ Beauty
A+
Friendliness
A-
Campus Maintenance
B-
Social Life
C
Surrounding City
B-
Extra Curriculars
B-
Safety
A
Describes the student body as:
Afraid, Arrogant, Broken Spirit, Snooty, ClosemindedDescribes the faculty as:
Friendly, Helpful
id='quarter' class='snapshot' style='color: #001397; line-height:80px';float:left;
Lowest Rating
Social Life
C
Highest Rating
Educational Quality
A+
He cares more about Social Life than the average student.
Date: Jul 07 2004
Major:
Political Science
(
This Major's Salary over time
)
First of all, if you're going to college to COLLEGE, read carefully. Except for those who don't have cable, everyone watches college life on MTV and pictures fun, wild parties (if you like), sport teams, while still having academics involved. People don't just pick U of R for nothing, they want the academics. And we have lots of that. So if you're the type of person who want to get into the best school you can (and U of R is that to you) and you don't really care for much else, then come here and disregard anything negative said about this school.ACADEMICS: Are GREAT. You'll learn a lot if you apply yourself. You'll learn how to learn better. You'll learn about things you didn't want to learn about and then realize that they were cool anyways. The school's website will tell you enough about the academics, so I'm gonna make this brief because academics isn't all you go to college for…ATHLETICS VARSITY VS. INTERMURAL:—You see that line? That basically describes it all. We're Division 3, folks! There's no big excitement here. No buff jocks (although they'll act like it), no cheer leaders (because most people here we're dorks in high school and they HATE cheerleaders… REALLY… it's quite interesting) Football team sucks, Soccers alright, no real Hockey, Track and Field breaks records so they're alright, but there's hope for everything, so read on. Now, I lied a little because: BASKETBALL ROCKS! We're the Duke of D3. Both Mens and Womens teams rock, like Final Four status. But don't get carried away, they'll let you down if you get too attached. Other than that, there's a Crew team that's a big social bang around here, and Frisbee (Whoa, I know) is also big here. REALLY BIG! And if you want to play any Intermural sport, they're someone out there to play it with you. Even in the winter cold.CLUBS AND ORGANIZATIONS: Over 200 doesn't lie. And for our size of school, they're plenty of fun there. They're like 3 major dance groups that are great. Ethnic groups are many. Between the Blacks and Hispanics, there tends to be some drama in their cultural organizations, but it always clears up and leads to happy endings. Most of all the Southasian group throws it down like you've never seen. Look up "MELA" online and you'll see. Asian groups are coming about great (They'res like an Asian group for each country, but they all get together for big events and
parties
) even brought in a great speaker last year. Other groups that excel are student government and greeks. My-Small-Section-For-Greeks: Well, they are the big thing on campus (because of the people, read on). So if you're major Greek type, check into the school. You'll love it.WEATHER: Okay, if you don't know already, it snows in Rochester. Just like it snows in Main, New York, Washington, Oregon, Montana, North and South Dakota, Wisconsin, Michigan, Vermont, New Hamshire, New Jersey, Conneticut, Maryland, Delaware, Rhode Island, Ohio, Indiana, Iowa, Idaho, Pennsylvania, West Virgina, Virginia, Canada… Come on! Snow is nothing new. It only seems like it. The snow at Rochester is great. You'll beg for snow until January, then you'll wish it went away. But it'll go away just in time for you to take Finals in May and school will be over.OKAY, THE SOCIAL LIFE: Most people say it doesn't exist. But that's not true. However, don't run here for the social life of your dreams, kids. U of R, is like other schools in the same ratings area (the number 30's to 40's on that
National Universities
rating for colleges). Like the others, like Case Western and maybe NYU and other schools, poeple who go here don't like it too much. The main problem is that they were expecting something different. Some people didn't get into the IVIES or Wash U or some other school that they wanted, and so they're unhappy. Others are just flat out bland people. So, the social life seems to suck. Why? Well… 1) The Frats. Fraternities are great, but not for everyone. Drinking is great, but not for everyone. Most of these kids never drank in their entire lives until they got to U of R, so they flip out, think its the best thing in the world, and ruin their time up here. The frat parties can seem to be all that there but can also turn into being boring as hell. On the most part, you wont hook up with any good looking guy or good looking girl, you just hold your beer, play some silly game, and walk out 3 hours later. Now, nothing against drinking and beer games, they're fun, but without the hooking up part, you'll get sick of it. But by then, you know nothing better to do. So, tips are to stay away from "Frat Burnout" and join a club that throws their own mixtures parties with other clubs. Plus, there is sooo much more to do SOOO much more than hang out at frats. There's drinking parties, dance parties, get togethers, and clubs in Rochester, people, get out and have some fun. Except for you major Greeks and those who know how to handle alcohol. You'll love it here.2) The Girls aren't hot, BUT neither are the Guys. It's an academic college, so don't expect supermodels, and it's small, so the hot girl/guy percentage (About 5-15%) makes it even harder to find. And most of all, it's COLD FOR FOUR MONTHS! So, nobody wears their pretty outfits. That accounts for most of it. If people tell you the girls are ugly… THEY"RE LYING! Its because girls can't wear skimpy outfits in 10 degree weather, people, even though we have a tunnel system. Come on! Freshman 15 doesn't hit everyone the same and they're lots of hot girls or guys around campus. Just catch them in the fall. Seriously, most people who hook up for good, hook up in the fall, when it's hot. It's PSYCH 101 - Phyiscal Attraction (because of the clothing in warm weather) + AROUSAL (not sexual, fool) + CIRCUMSTANTIAL CONDITIONS (like the weather again) can lead to Affection. So my friends, a lot of it is the snow, and during the academic year, snow is a lot of what you'll be seeing. So all in all, the girls aren't that ugly and neither are the guys, but you'll think so.3) Apathy, people. Apathy: (a) Lack of interest or concern, especially regarding matters of general importance or appeal; indifference. (b) Lack of emotion or feeling; impassiveness. Don't fall into it. So what if you don't have a girlfriend or boyfriend, don't sweat it. If you're like college students all around the world, chances are you didn't have one in high school neither. So give it time. Find something of your interest at this school and love it. This school would be great if people just cared.**But to sum it up. It's all that you make it. There's lots of folks with great social lives up here. Great friends. Great enemies. Great parties to go to. Great parties to miss.Come on, it's college, even if it's quite small, you'll find like 10 people like you. And the rest is up to you. But, if you stick in your dorm and migrate to and back from the Frat quad Thursday through Sunday from 8:00 PM to 5:00 AM, you're gonna hate you're life. MAKE SOME FRIENDS UP HERE. Save yourself the stress (School is hard enough), please.FINALLY, THE HOPE: UNIVERSITY OF ROCHESTER… THE HOPE WE HAVE FOR THIS BEING ONE OF THE BEST COLLEGES IN AMERICA.That's why I love this school, there is hope. 20 years ago, people had fun here, people loved the campus. There were so many frats here. The administration loved the students, the students loved the campus. Then along came the 90's and the SAT's and the ACT's and other standerdized testing and intelligence testing. Every school wanted to be as good as the Ivies, students started "having" to go to college instead of it being only for "doctors" and "lawyers" and "teachers" and "smart people." Now-a-days you need a "degree." So, colleges amped it up, including U of R, with our Renaissance Plan in 1995. It kicked really socially-cool-but-sill-academically-stupid people out, and brought boring-kinda-smart-but-we-like-them people in. Clubs and organizations broke up, college costs increased, people started hating the place, but most importantly to administration… ACADEMICS SOARED (to greater heights). Without going into too much of the university's business, basically, they wanted to make it better for the school, not considering too much the interest of the students. But, it wasn't a bad decision. That was 10 years ago. The school is getting better in all aspects, especially socially. We have nowhere but up to go. The people coming in are great, the Admisions director IS EXCELLENT. The school is trying, that's right, ACTUALLY TRYING to be better holistically (that means all parts, not just academics). And if you push administration, they'll bend for you (that is, if you push for the right causes). I would advise anyone to attend this university because in 5 years, no one's gonna be talking about "the social life sucks" or "the girls are ugly" because U of R is getting a lot better. U of R has great scholarships, over a billion in endowment, great students, teachers, and facilities. About the football team, they're joining a new league this year and will have more wins. U of R is more than hope, it's a great school. And you'll be proud of attending it. Plus where else can you become more than a number, have great connections with faculties, and travel abroad at ease than here.
But, as I wrote, if you're into the "COLLEGE COLLEGE" thing right now… go somewhere else. And if you do come here to U of R, lighten up your attitude, don't mind the winter, and get into other things than the Frats. Yes, visit them every now and then, they through great parties now and then, but the Frats will always be there so remember that there are sooo many other things to do on campus.
Responses

I cannot agree with the "it gets cold so the girls are hot n the fall. " Go to UVM or CU at Boulder0 the girls are beautiful all year round. These girls were unattractive and snotty a bad combo. My visit proved to me that I don't want a bad social life because Im from NYC and you're not

University of the Rochester , facilitates the students by giving them the platform for encourages the sports. The games are necessary part of the education, cheap research paper writing services explain that the games made you fit and enhance the stamina. The educational sectors promotes the games as a part of extracurricular activities.

If you are willing to go on a trip on Hawaii but your teacher has assigned you to write an academic paper then no need to worry because you can go on a trip without losing your grades because academic writing pro is offering the best academic writing service in United States since for the past 4 years and completed more than 9000 homework for students you can hire them if you want to go on a trip and enjoy freely.

Rows=6 cols=34 wrap=virtual

The language is difficult but so rewarding when you start catching on, the food is delicious once you find what you like and big cities have nightlife! Why study somewhere that is like home when you can go somewhere exotic! The website will help you a lot with the purpose of essay writing.

Rows=6 cols=34 wrap=virtual

In professional communication, writing is often the initial impression you make. From Shifting potential companies in a cover letter into composing a home-based business memo or email, your own writing skills reveal your awareness to detail, your professionalism, and your capacity to present clarity in a specialist setting. Often even the most effective employees lack this skill, yet. This plan will prepare students to work with expert writing in an assortment of businesses, for example but not restricted to the industry, human resourcesand education, health, government, private, computer, science, technology, and technology industries. This training course is appropriate professional development experience for everybody who's enthusiastic about acquiring professional writing skills to keep up an advantage in the job market or develop a new skill for his or her livelihood.

In professional communication, writing is often the initial impression you make. From Shifting potential companies in a cover letter into composing a home-based business memo or email, your own writing skills reveal your awareness to detail, your professionalism, and your capacity to present clarity in a specialist setting. Often even the most effective employees lack this skill, yet. This plan will prepare students to work with expert writing in an assortment of businesses, for example but not restricted to the industry, human resourcesand education, health, government, private, computer, science, technology, and technology industries. This training course is appropriate professional development experience for everybody who's enthusiastic about acquiring professional writing skills to keep up an advantage in the job market or develop a new skill for his or her livelihood. Professional Writing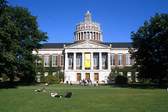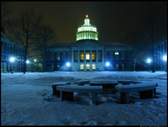 Similar Colleges by BUDGET