Texas State University San Marcos
Major: Unknown (This Major's Salary over time)
Gender: Male
This person cares more about Faculty Accessibility than the average student.
Intelligence:

ACT:
SAT:
Lowest Rating
-
Describes the student body mostly as:


Describes the faculty mostly as:


Highest Rating
-
How this student rated the school:


The success I currently enjoy is related primarily to the graduate program I attended. TX State did not prepare me for grad school or for work in my field. One problem was that some of the faculty did not require long essays even in upper division writing-intensive courses. Also, most of the faculty did not provide enough feedback on work. They'd give you a grade and a comment or two, but they did not provide concrete advise on how to improve. When I got to grad school (I had a very high GRE score thanks to Kaplan) I was very behind. Through hard work I ended up doing well. I hear that TX State now has some strong programs (e.g. creative writing and geography), but I've been back to the school recently, and the deep-seated mediocrity is apparent. If you are talented and ambitious, find another school.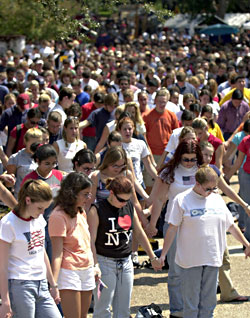 Ranking Similar Schools by Safety