The University of Wisconsin - Madison
How this student rated the school
Educational Quality
B+
Faculty Accessibility
A
Useful Schoolwork
B
Excess Competition
A-
Academic Success
A
Creativity/ Innovation
A-
Individual Value
B
University Resource Use
A-
Campus Aesthetics/ Beauty
A-
Friendliness
A
Campus Maintenance
A-
Social Life
A+
Surrounding City
A
Extra Curriculars
B+
Safety
A
Describes the student body as:
ArrogantDescribes the faculty as:
Friendly, Helpful
Lowest Rating
Useful Schoolwork
B
Highest Rating
Social Life
A+
She rated most things higher than other students did.
Date: Aug 15 2004
Major:
Philosophy
(
This Major's Salary over time
)
I was told not to read the other comments about UW - Madison so I can make this as neutral a comment as possible, and I will try to be as fair as possible. Firstly, Madison in the summer is a gorgeous place. The Union Terrace (right by the lake) is amazing, there are always bands playing outside everywhere, interesting people to see, as well as a beautiful campus. The winter is more of a different story, and beginning in the middle october, everything begins to change, this lasts pretty much all the way to may. VERY FEW people are out, it is very difficult to go to class because of the freezing cold and rather large campus. I found myself second semester scheduling all my classes after another creating very long days so I would not have to walk in the cold as often. I noticed the summer is when I seem to love Madison and think it is the greatest place on earth, and in the winter (mostly when we are in school) I tend to not like it very much. Very few people in Madison are politically active. I would say a large part (almost all) of the student population is either from a rural town in Madison, or from a very economically wealthy family from New York or New Jersey. Additionally, the more rural, Wisconsin kids tend to live in the Public dorms, and all of the New York/Jersey kids live in the Private dorms (where I lived). Honestly, I've found the Wisconsin kids are much more friendly than the New Yorkers (this is not saying that ALL of them are unfriendly, but definitely a higher percentage than the Wisconsin kids). Although I am out of state from an upper-class suburb of a large city, it was pretty difficult to make friends in the private dorms because I am not from the East Coast. The public dorm kids are pretty much on the opposite end of the spectrum. VERY midwestern, not exactly very intellectual, although because Madison is a big school I'm hoping to join more clubs this next year to find more intellectually stimulating people. But you kind of do have to look for them. Many people I ran into did not question many things about the world, and were definitely at UW - Madison just to say they "went to college", not exactly to learn. Socially, I never really met any non-drinkers, so I cannot really comment on the non-drinking aspects of Madison. I think the city provides a good amount of non-alcoholic activities, you just have to look for them. My weekends consisted of pretty much the same thing every night - studying (we do study quite a lot here) until 10 at night, getting ready, pre-gaming around 11, 11:30 heading to bars, 2:00 (bar time) heading to a house party, then coming home anytime after then. Basically, at the parties I've been to, the kids mostly want to get drunk and "hook up" with someone. This can be fun at first, but it gets old after awhile and I find myself connecting little with the friends I actually go out with because of this. They are just "people I go out with" rather than people who really mean something to me. Academically, what you get out of class depends on the program. Freshman year I had a lot of huge lectures. It's hard to make friends in the big classes, but if one takes English 100, or the other required freshman class, it is a little easier to make friends. You definitely have to study if you attend Madison. Even "bullshitting" your way through requires a good amount of work. Even my friends who were known as the extreme "partiers" and "slackers" spent a good few hours doing work every day (including weekends). The city of Madison can be very averagely midwestern if one does not find political activity (which is kind of what happened to me). There are A LOT of white people, especially at UW. I think we only have 800 black students out of 30,000 or so, and if you subtract all the football and basketball players, it makes for quite a small african american population. Coming from a big city, it honestly is a little overwhelming to see so many white people in one place. I honestly am still considering transfering to another school. This is mainly because I already partied and drank quite a lot in high school, and was hoping for a little more more intellectual and meaningful people when I went to college. However, I am going to continue in Madison an additional year in search of these people (it is a big school, there has to be SOMEONE haha), because the academics are nationally known, and this school is extremely well respected. Although not all, many of the professors really know what they are talking about, and have a lot to offer.
Responses

Clearly, you aren't as intelligent as you claim to be. If you open your mind and step outside of your comfort zone, UW-Madison has one of the most amazing campus settings, a wonderful amount of activites not related to drinking, as well as an extemely intelligent student body. Your comments sounds as though you are very bitter. I can't imagine it ever being tough to meet friends at UW, but you have to be open to meeting people who aren't just like you. I spent 4 of the best years of my life there and made life-long friends. My education has let me into an amazing career as well. When I tell people that I went to school at UW, I am extremely proud. I don't think you are worthy of being a Badger, so save your negativity and move on.

It's nice that you had a few positive things to say about the city, but overall this is a pretty insulting review of the school. First of all, there are a lot of kids from cities—it's not a farm school for goodness sake. They may not be from NYC, LA or Chicago, but there are plenty from all over. And the people I've met in Madison are some of the most intelligent, thoughtful, politically active and socially conscious people in the world. I'm not sure where you come from that you think you're so superior to the student body, but perhaps you'd find yourself more comfortable at a school where everyone else has as overblown an opinion about their own intelligence as you. I'd start with Harvard.

I agree with the two prior responses. Not sure what you're really looking for but your expectations are pretty high. just live your life and stop overthinking so much, UW Madison is usually in the top 50 list on a lot of different academic lists along with sports and a variety of others. You have a lot right in front of you so suck it up and live a little. don't be so close minded and particular

I think you did a good job explaining your opinions on the school in the way that you did. It was clear that you weren't intending to put down anyone but that you did have a slightly negative viewpoint on Madison. I recommend joining other groups and trying new things because Madison really does have boundless opportunities; you just have to find them.

Honestly, I think you hit the nail right on the head. I heard such great things about the school and student body and then came to find out the majority (not all) of people are white, middle class, Midwesterners who like to drink booze and do not seem to enjoy intellectual conversation. I joined numerous groups to try and meet people, but nothing clicked. I transferred to Columbia in New York and it has been the best decision I ever made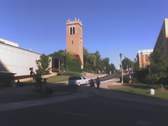 Similar Colleges by BUDGET