Colorado State University - Fort Collins
"Big business meaning they
Quite Bright
Physical Therapy/Exercise Science
Big business meaning they find anyway possible to charge you for absurd things. I felt very much like a number worthy of my bank account. CSU also enjoys assigning busy work that doesn't in the end actually teach you (Aleks, webassign). Physics and chemistry department are awful.
4th Year Male -- Class 2016
Faculty Accessibility: A-, Individual Value: F
Rate this comment:
Useless (1) (2) (3) (4) (5) Helpful
"Alright, so I have to say I was
Quite Bright
Nutrition
Alright, so I have to say I was very skeptical about coming here to CSU, specifically because of the money. Yet I decided to go because I liked the campus and it seemed like a pretty good school.
And all I have to say is that im pretty dang impressed. Yea, its a pretty damn classic college, so if you want the standard, yet memorable exoerience, come here. Classes range from "this is so easy im never going to this class again" to "help me." Youll find yourself complaining about some things, and talking endlessly about how fun some other things are.
Social Life: Ok this is most important to me, because some days I can be the most social kid on the street, and then some days I dont wanna leave my room. Yet, I have to say Ive met my best friends here. And all the people complaining about not making friends, thats because they never go outside and do anything. Join a club or two and youll have a good time. Dont be afraid to approach anyone, whether its staff, or that pretty girl over in the other dorm. Both will be pleased to talk to you. Just talk, its never hurt anyone.
I really enjoy the attitude that CSU has. Everyone is nice, but real. If you want to learn anything, here and now is where you do it. I put my major as Nutrition (which is an excellent program by the way) but i am actually switched to Fermentation Science. Lots of Chem and Bio, but if im not challenging myself what am I doing. Everyone saying the Chem department sucks is kinda right. Its not bad, just lots of work, hard work, which pays off once you finish it. My entire senior year is full of internships and work study, which is great for the transition into grad school or a career.
The dorms are awesome, run down, but fun if youre creative and got a good attitude. Ive had some of the best conversations, and memorable events happen in those. (We go ham in Newsom). The dining halls are good. You get a little tire of them but theyre buffet style so you cant go wrong. And I have Celiac Disease, so I can tell you they do a pretty good job with food allergies and such, they actually give a damn here.No im not hired by CSU to write this, after all I still feel that they are robbing me with such a high tuition rate. But its worth it. Like they say, College is an investment, and this is probably your best bet. Youre going to come into cases where you dont feel like you belong, like you cant handle whats going on, but just be patient, and keep a good attitude. You seriously never know whats going to happen to you tomorrow, just keep on smilin, and never give up on any passions. CSU is the catalyst to what you wanna be. Dont waste it.
1st Year Male -- Class 2019
Education Quality: A+, Useful Schoolwork: B
Rate this comment:
Useless (1) (2) (3) (4) (5) Helpful
"I am a non-traditional student who transferred into
Bright
Electrical Engineering
I am a non-traditional student who transferred into CSU from Front Range Community College here in Fort Collins. I have lived in Fort Collins for the past 20 years, and I am raising my children here (they are in High School now). The city really does love CSU and the people here (many of whom attended CSU themselves) are proud of the RAMS. I was really excited to be attending this school and I couldn't wait for my first semester to start. I thought I was going to get a first rate education...not the case!
1)The Computer Science department is abyssmal and their curriculum is a mess. I had to take programming classes for my degree... and I was excited at the prospect of learning programming. I even took an extra class concurrently as an elective so I would have a leg up on other students. This was a huge mistake. The lectures are completely useless and it is a game of Russian Roulette as to whether you get a TA for your Recitations that actually speaks intelligible English. After taking this class, I can't even write simple programs. One of the instructors was friendly when I went to him for help, but the other was not interested in actually helping me understand the material.
2) The Math department is also a complete mess. There are some good instructors, and thankfully, last semester I lucked out and got one of the good ones. Her class filled up quickly with students who were ditching their assigned lecture in favor of hers though. This semester I didn't fare as well, but I am now ditching my lecture and going to another professor's lecture instead. I recommend not taking any math courses here because you will basically have to teach yourself the material. Go to Front Range instead. If you are accepted into CSU, but have poor math scores, you will be required to attend a PACE course, the intention of which is to get you up to speed so you can meet department requirements. Students who have taken PACE courses have no clue how to even solve simple trigonometric formulas.
3)The SCIENCE DEPARTMENT IS ALSO A MESS! Do not take CHEM or Physics here. Go to Front Range instead! You will learn nothing taking science courses at CSU.
Bottom line...if you are accepted to CSU, take all required math and science courses concurrently at the local community college and transfer the credits. The level of instruction there is beyond the wildest dreams of CSU. Not only is the instruction better, but you will pay a third of the tuition for those classes.
I have been dogging on the school pretty hard, but there are great benefits also. Since you don't receive a lot of help from professors, there are a lot of tutors that are paid by the university. You can learn here...just not from most of the professors. If you are struggling in math or science, you have loads of help at your disposal. Most students are very welcoming if you ask to join with them in a study group as well...you just need to be serious about studying or they will lose patience with you quickly. Another perk is almost all of the sporting events are no charge to students...and there is nothing more fun than tailgating at Hughes Stadium and then watching the Rams kick Mountain West butt! Also...the College of Natural Resources is pretty cool. I know a lot of students that are taking courses there and they are all loving it.
Overall life in Fort Collins is great. Tons of stuff to do unless you are into the clubbing scene...for that you can go down to Denver. We have a beautiful city with tons of parks and outdoor activity is second to none... AND the weather is pretty mild. There is no reason to own a car as the bus is free for all students and the city is extremely bike friendly...until you get on campus anyway. Campus police target cyclists and find any excuse to ticket them. This wouldn't be as much of an issue except it is almost impossible to find a parking spot on campus and you are not allowed to park in the neighborhoods surrounding the campus.
1st Year Male -- Class 2018
Campus Aesthetics: A+, Individual Value: F
Rate this comment:
Useless (1) (2) (3) (4) (5) Helpful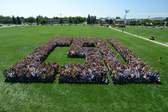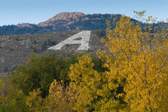 Similar Colleges by Safety